A review of things you need to know before you go home on Thursday; Kiwibank cuts mortgage rate, NBS raises TD rate, MDS releases inequality report, linker demand heats up, NZGB yields fall, NZD rises even further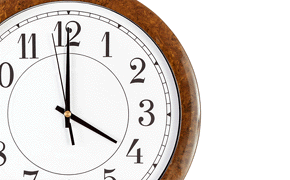 Here are the key things you need to know before you leave work today.
TODAY'S MORTGAGE RATE CHANGES
As we indicated might happen, Kiwibank has adopted the 4.19% 2 year fixed 'special' mortgage rate today. that is a -10 bps drop. Details here.
TODAY'S DEPOSIT RATE CHANGES
The Nelson Building Society set its 9 month term deposit rate at 3.65%, a rise of +10 bps.
INEQUALITY MEASURED
The Ministry of Social Development published its 2015 Report on household incomes. It has been compiled by the respected Bryan Perry. It is a detailed piece of research, but essential reading for anyone interested in the trends from 1982 to 2015. It will form the basis for public debate on income inequality in New Zealand. Bottom line: income inequality is getting worse, but only slightly. The GINI scores in 2015 are only marginally worse than they were in 1990. GINI score for wealth are about twice the level they are for income, and that doesn't show much change either, although what change there is is not positive.
NOTHING TO SEE HERE
'Limp' is how the ANZ headlined its latest inflation gauge review. It can't find any new pressures one way or the other.
HOT PRODUCT
There has been a surge in demand for NZGB linkers - that is, the NZ Government bond series that pays a core rate of interest plus the rate of inflation. The tender for the September 2035 issue (#581) shows that the base yield climbed to 1.67% (1.57% previously). It was more than 200% oversubscribed.
DIA TARGETS MONEY REMITTERS OVER AML/CFT LAWS
The Department of Internal Affairs (DIA) says it has filed civil court proceedings in Auckland against two money remitters under anti-money laundering laws. The two are Qian DuoDuo Limited, which trades as Lidong Foreign Exchange, and Ping An Finance (Group) New Zealand Company Limited. The DIA alleges Qian DuoDuo and Ping An Finance failed to meet Anti-Money Laundering and Countering the Financing of Terrorism Act (AML/CFT Act) requirements on customer due diligence, account monitoring and record keeping. It also alleges Qian DuoDuo failed to establish, implement and maintain an effective AML/CFT programme. The DIA says these are the first civil proceedings filed since the AML/CFT Act took effect in 2013.
SMALLER DEFICIT
Australia's trade deficit came in $300 mln better than analysts expected in July, thanks in part by a jump in the export of gold.
SAGGING
Apart from Hong Kong where their equity market is showing a small +0.3% gain, all other markets in our time zone are in negative territory. The worst performer so far today is the ASX200 which is down -0.9%.
WHOLESALE RATES HAVE SMALL BOUNCE
After their -2 to -4 bps fall yesterday, swap rates rose +1 bps today across the whole curve. You can find our chart for all terms of swap rates here. The 90 day bank bill rate is unchanged at 2.23%. The NZGB yields on the secondary market show a firm flattening trend today (that is, they are falling further the longer the maturity.)
NZ DOLLAR STILL CLIMBING
Our currency is hanging in there at its recent elevated levels. It is now at 74.6 USc. On the cross rates, it is up as well at 97.3 AUc and 66.3 euro cents. That has pushed the Trade Weighted Index (TWI-5) up to 77.6. Check our real-time charts here.
You can now see an animation of this chart. Click on it, or click here.