A review of things you need to know before you go home on Monday; red ink everywhere, new CEO for REINZ, heavy truck wobbles, tourism still booming, swap rates jump again, NZD retreats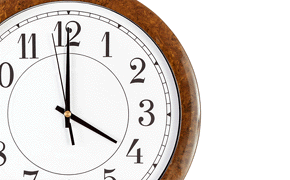 Here are the key things you need to know before you leave work today.
TODAY'S MORTGAGE RATE CHANGES
There are no changes to report today. However, we added both Liberty Finance (and their related Mike Pero Mortgages), to our rate tables with their floating rates.
TODAY'S DEPOSIT RATE CHANGES
No changes to report today. However, this review of 'best-rates' (and who has the rates at the other end of the curve) may be helpful. It shows that rates are slipping for terms under one year (where most of the money is) and holding for terms of one year and longer.
RED INK EVERYWHERE
Every equity market in our time zone that has opened today is down sharply. This follows the -2.3% fall on Wall Street at the end of last week. The NZX is currently down -2.6%, the ASX is down -2.3%, Singapore is down -0.7%, Hong Kong is down -2.5%, Shanghai is down -1.6%, and Tokyo is down -1.5%. Investors are in universal fear of a Fed rate hike.
THE NEW REINZ CEO
The REINZ has a new CEO to replace the one that left quietly (Colleen Milne) a few months ago. Rosanne Meo has chosen Bindi Norwell for the role. She has strong marketing credentials.
A WARY SIGN
Infometrics has been analysing the NZTA commercial vehicle sales detail for August and report: "Sales of light trucks continued to rocket ahead in August, climbing 14% from August 2015. In contrast, sales for heavy commercial vehicles fell, with softness emerging in sales for medium-sized trucks (RUC type 2 with a GVM of 4500kg and above) in recent months. Although the trends for stronger growth in light trucks and falling sales of very heavy trucks (eg: curtain-sided and logging) has been underway for the better part of the last two years, this weakness in medium-sized truck sales is relatively new, and we will be watching the trend closely to see how it unfolds."
TOURISTS BOOST MID-WINTER GUEST NIGHTS
International and domestic guest nights both reached record levels for a July month, according to July data released today. Guest nights for both main islands and each of the four accommodation types also set new July records. International guest nights were up +15.8%, and domestic guest nights were up +2.0%. The overall July occupancy rate of 36.3% is far above the 30.4% recorded ten years ago and just 25% ten year earlier than that. The May to August period is the traditional low season in the tourism market so every gain here is 'profit' for their year. Recall, visitor arrivals were up +14.4%, so as guest nights grew even faster for international visitors, that means we are getting outsized spending.
HMMMM ...
Many years ago, Michael Cullen said something like "in the end, we will all end up working just to keep the health system funded". Well, not exactly those words, but a similar sentiment. Demographics is destiny. I offer these thoughts after reading this article, and thinking of the implications for New Zealand. If we don't keep our demographics 'young', it will swamp us.
HOUSES YES, BUSINESSES NO
Aussie bankers don't like the lending opportunities their commercial clients are presenting them with. In data out today, commercial lending commitments are down -5.6% for the year to July, and more worryingly, they are down -16.4% in July 2016 compared with July 2015. That indicates the current fall is part of a long term retreat. It contrasts with finance commitments to Aussie housing; these too are down July 2016 compared with July 2015. But on a full twelve month basis, they are up +17.6%.
WHOLESALE RATES JUMP
Following the sharp jumps on Friday (and the reason for them) we have seen further strong and steeper rises today in local markets. Two to four year terms are up +4 bps, five years is up +5 bps and ten year wholesale swaps are up another +7 bps. That is quite a quick rise. You can find our chart for all terms of swap rates here. The 90 day bank bill rate is also up, by +3 bps, now at 2.26%. For the market reasoning behind these changes, see our review in today's 90@9 report.
NZ DOLLAR SLIPS
Our currency has slipped back from last week's strong rises but it is still very high. It is now at 73.2 USc. On the cross rates, it is at 97.2 AUc and 65.1 euro cents. The Trade Weighted Index (TWI-5) at 76.5. Check our real-time charts here.
You can now see an animation of this chart. Click on it, or click here.