A review of things you need to know before you go home on Monday; mortgage rates tweaked, under 1yr TD rates very competitive, more tourists coming, Dunedin FHB favourite, swaps up, NZD sideways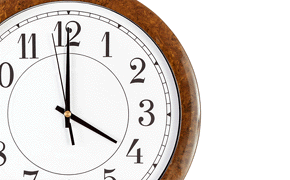 Here are the key things you need to know before you leave work today.
TODAY'S MORTGAGE RATE CHANGES
As expected, Kiwibank has tweaked its fixed rates by +5 and -5 bps for terms 1, 2, and 3 years. BNZ raised its 2 year 'special' by +10 bps to 4.39%, which actually sets it higher for this term than nearly all its rivals.
TODAY'S DEPOSIT RATE CHANGES
Rates for term deposits 5-9 months are becoming quite competitive suddenly. ASB launched a 3.6% 9 month rate today, as did BNZ who also set a 3.5% 5 month rate. SBS Bank launched a 3.8% rate, which is actually the highest rate for any time to 5 years (where Heartland and RaboDirect have their top rate). ANZ took -15 bps off of almost all their savings account rates today, setting a new low level for these among all banks.
ANOTHER TOURISM BOOST
A new international airline is to fly non-stop into Auckland. Hainan Airlines will arrive three days per week starting in 2017 originating in Shenzhen, which is a major city in the China's southern Guangdong Province with a population of 18 million people. This new service will add more than 80,000 new seat capacity into and out of Auckland, or 1,500 per week.
NEW DIRECTOR FOR HEARTLAND BANK
Heartland Bank has appointed Vanessa Stoddart as an independent director. Having previously worked for Air New Zealand and Carter Holt Harvey, Stoddart is also on the boards of New Zealand Refining Company, The Warehouse, Alliance Group, the Tertiary Education Commission, and the Financial Markets Authority.
AUCKLAND MID-PACK
Valocity is reporting that Dunedin is the city where most first home buyers are the most active in the housing market. In their sales by registration type' for the three months to September, 28.5% of all Dunedin Wellington sales were to first home buyers. Wellington was next with 26.5%, and Christchurch with 24.5%. Auckland was not the least; Tauranga only had 17.3% of buyers in this category. In the Investor category, Auckland did not rank top (or bottom) either. It is Hamilton at 20.6% of all transactions that leads the main centres, with Tauranga second at 17%.
EQUITY BOUNCE
Apart from the NZX50 which is down, most other major equity indexes are up today, some startlingly strongly. Tokyo and Hong Kong are up more than +1%, the ASX is up +0.8%.
WHOLESALE RATES RISE
Swap yields are higher today following the rise on Wall Street at the end of last week. Rates are up in a steeper tone; two years are up +2 bps, five years up +3 bps, and ten years are up +5 bps. The 90-day bank bill is up +1 bp at 2.21%. You can find our chart for all terms of swap rates here.
NZ DOLLAR IN A RANGE
The Kiwi dollar rose during most of today, but has fallen back a little near the end. The NZD/USD is now at 72.6 USc. On the cross rates, it is trading at 94.9 AUc, and is at 64.6 euro cents. The TWI-5 is 75.7. Check our real-time charts here.
You can now see an animation of this chart. Click on it, or click here.