NZIER's QSBO finds business confidence improved to 2-year high in Sept qtr; but capacity utilisation measure falls and net 4% report cutting prices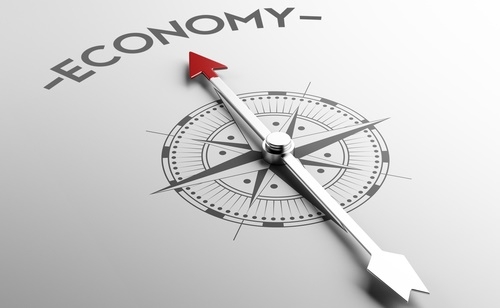 By Bernard Hickey
The New Zealand Institute of Economic Research's (NZIER) closely-watched Quarterly Survey of Business Opinion (QSBO) found confidence improved to a two-year high in the September quarter, but that pricing and capacity pressures eased in the quarter.
NZIER Economist Christina Leung said she expected the Reserve Bank would still be able to cut the Official Cash Rate two more times to a trough of 1.5%, with one cut with the Reserve Bank's next Monetary Policy Statement (MPS) on November 10 and one more in mid 2017.
Net confidence about businesses' own activity over the next quarter improved to 32% from 22% in the June quarter (the highest since mid-2014), while net confidence about the wider general business situation improved to 26% from 19%.
Construction and retail business confidence improved, while manufacturing sector confidence was steady. Services sector confidence also improved.
A net 27% of businesses expected to hire more workers over the next quarter, up from 13% in the last quarter and its highest level since 1973.
However, a net 41% said it was difficult finding skilled labour and 14% said it was difficult finding unskilled labour.
So where's the inflation?
Despite the strong signs of growth, the NZIER's capacity utilisation measure -- one measure of inflationary pressures -- fell to 92.5% from 92.9%. The survey's other measures of inflationary pressures also showed relatively weak inflationary pressures, despite indicators of strong economic growth.
A net 4% of respondents said they cut prices in the last quarter, compared with a net 1% who said they increased prices in the June quarter. A net 7% expected to increase prices in the next quarter, down from a net 11% who said they expected to hike prices in the last quarter.
"This points to inflation remaining subdued over the remainder of 2016," Leung said.
"The drop in pricing indicators was despite an increase in both experienced and expected cost pressures."
A net 4% said they increased worker numbers in the last quarter, which was down from 10% in the last quarter and well below the 13% who said last quarter they expected to hire more people in the next quarter.
Lack of skilled migrants a constraint
Leung said the shortage in finding skilled labour was particularly acute and may have limited the ability to hire more staff.
"The surge in net migration has expanded the labour force, but the increase in work visas have been largely for labourers, tradespeople and personal service workers," she said.
"In Auckland, where migrant flows are concentrated firms reporter greater ease in finding unskilled labour, but greater difficulty in finding skilled labour."
Economist reaction
Kiwibank Economist Zoe Wallis said the survey showed solid economic growth with a conspicuous lack of inflation, which supported Kiwibank's view there would be two more OCR cuts (with the November and February MPSes) "to generate sufficient inflation pressure."
ASB Economist Jane Turner said the survey suggested a further improvement in the underlying growth rate for the economy, but it did not change ASB's view there would be one more OCR cut with a risk of one more.
Turner did note, however, the continued tightening in the labour market.
"Labour shortages are now at the highest level since prior to the GFC.  The tighter labour market will likely feed into stronger wage inflation and, in time, lead to stronger broad-based domestic inflation pressures," she said.
ANZ's Cameron Bagrie said the survey pointed to an acceleration in GDP growth to 4.5%, "although we doubt that rate is achievable given the economy is now clearly facing capacity constraints with more firms citing difficultly finding skilled labour."
He said growth was strong and capacity pressures were building, but inflation was missing in action. He saw an "odds on" chance of a November rate cut.
Bagrie also pointed to the survey's Auckland results of an easing of pressures for unskilled workers, but a tightening for skilled workers.
"That points to a mismatch over what New Zealand needs versus what is coming in," he said.
(Updated with more detail/reaction)