Westpac Group CEO Brian Hartzer estimates New Zealanders reliant on term deposits need interest rates of about 4% to live off 'and that's getting really hard'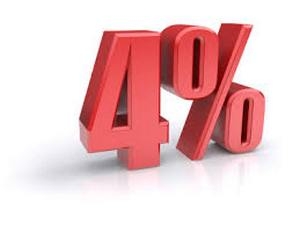 Westpac Banking Corporation CEO Brian Hartzer reckons retirees dependent on bank deposits need interest rates of about 4% to live off.
Hartzer made the comment in an interview with the NZ Herald during a recent visit to New Zealand.
"One of the things that we feel very deeply is for our older customers who are reliant on bank deposits for their income, rates are getting really low," Hartzer was quoted as saying. 
"Our estimate in NZ is people probably need interest rates around 4% to live on and that's getting really hard," added Hartzer.
Westpac New Zealand's highest current carded, or advertised, term deposit rate is its 3.50% six-month rate. The Official Cash Rate is currently at a record low of 2%.
See all banks' advertised term deposit rates for one to nine months here, and all banks' advertised rates for one to five years here.
Hartzer was also quoted as saying "there is a tremendous amount of anticipation and hope in the international markets" that the US Federal Reserve will increase its benchmark interest rate soon, probably in December.
"We think the signs look pretty good that there will be a rise in interest rates in the US ... on balance, I think it will be a positive thing because as interest rates get really low it puts real pressure on the profitability of banks and the ability of banks to lend to support the economy," the Herald quoted Hartzer as saying.