The Government and some industries see immigration as 'an easy-fix' to skill shortages, says the Salvation Army; 'rational debate needed around immigration'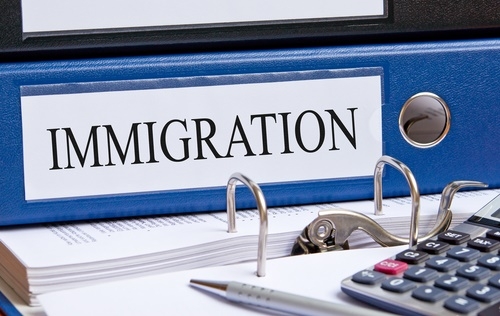 By David Hargreaves
The Salvation Army's climbed into the debate about New Zealand's high levels of immigration, saying the Government and some industries see immigration as an easy-fix to skill shortages, rather than tipping the balance in favour of upskilling young New Zealanders.
In a report titled What Next? focused on the employment needs of 15- to 24-year-olds, the Salvation Army says no young person must be allowed to leave school to nothing—no job, no further training, no hope.
The report is critical of the way the Government has presided over a big increase in immigration levels.
Report author Alan Johnson, senior policy analyst with The Salvation Army's Social Policy and Parliamentary Unit, says continuing to import labour as an easy, short-term solution avoids the broader society-wide issues of what to do about the skills deficit of hundreds of thousands of New Zealanders and of catering for the needs of migrants.
"As a country we need to have a rational and open debate around the role of immigration in New Zealand's future."
Johnnson says with insufficient public debate, "political choices" have been made.
"These choices have given less priority to the young adults struggling to acquire skills and find work, than to employers eager to employ immigrant workers—some of whom appear to have few relevant skills.
"Over the past three years, we have seen record net migration that is not just the result of fewer New Zealanders leaving for Australia but also a deliberate policy of allowing more people to migrate here. Just one-third of these have a job arranged before they arrive and there is little evidence that Immigration New Zealand is checking if the labour market is short of the skills these migrants bring."
The latest monthly migration figures are due out at the end of this week, but net immigration has been running at an annual level of about 69,000 in recent months.
The Government has steadfastly refused to publicly accept any problem with the situation but then suddenly last week announced tweaks in the migration settings that are in fact more substantial than appear to be on the surface. The new settings will particularly affect the numbers of people who have come here as students and then seek permanent residency.
'The Salvation Army says New Zealand needs to fully resource a set of expectations for individuals, ensuring all school leavers go into work or further training at least until they reach 20 years old
"New Zealand's problems of persistent youth unemployment are not caused by recent migrants taking jobs. Youth employment problems are the result of Government failure, and the responsibility for this should not rest with people who have come here looking to build better lives for themselves and their families," Johnson says.
The Salvation Army says New Zealand industries relying on the use of migrant labour to solve their labour shortage problems should be required to plan for the inclusion of more young New Zealanders into their sector and be required to demonstrate a tangible commitment to this before a relaxation of migration policies is considered to meet labour needs.
The Salvation Army, in issuing its challenge to Government, educators and industries, calls for more meaningful training and employment opportunities for New Zealand young people—especially those from poorer communities.
"Young people doing nothing is a future New Zealanders surely cannot casually accept," says Johnson.
"Over the next decade or so, New Zealand faces three challenges around our labour markets. We persistently have 75,000 young workers under 25 who are unemployed, unengaged and often with few, if any, marketable skills. We have a looming labour shortage partly caused by an aging population, with more than 900 people reaching retirement age each week. Our third challenge is how we manage immigration to ensure New Zealand has sufficient skills and energy to grow without exacerbating congestion and housing shortages."
Johnson says future workforce forecasts point to a continuing need for immigration to provide not only essential skills in short supply, but also workers to fill the places left by an aging population.
"However, persistent unemployment among younger workers and the difficulty many have in finding a secure place in the labour market suggests their needs are not being given sufficient importance when decisions are made around immigration policy settings.
"In framing our recommendations for this report, we believe this lack of importance (which could conceivably even be described as indifference) should change.
"In particular, the balance between training and recruiting young New Zealanders and simply importing skilled and unskilled labour needs to change in favour of young New Zealanders.
"As part of such a shift we believe Government should adopt a number of so-called active labour market policies (ALMPs). Such an approach should include industry-specific workforce plans that reach beyond vague strategies and good intentions, to specific funded programmes that align young people to identified jobs and career pathways."