A review of things you need to know before you go home on Thursday; Electricity prices to keep inching up, Treasury expects GDP growth to climb, farm sales ease, Auckland Council appointments made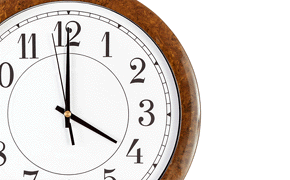 Here are the key things you need to know before you leave work today.
MORTGAGE RATE CHANGES
No changes for borrowers today.
DEPOSIT RATE CHANGES
No changes for savers today.
ELECTRICITY PRICES TO KEEP CREEPING UP
Electricity prices are expected to increase by 0.5% in the next quarter, having risen 3% in the June quarter compared to the same period last year.
The Ministry of Business, Innovation and Employment's latest New Zealand Energy Quarterly explains a fall in electricity demand in the June quarter has caused prices to spike for residential users, as fixed costs have been spread over fewer units. The report notes the fall in demand came from the residential sector. Demand from the agriculture, forestry and fisheries sectors increased 9.5%, with May being the warmest and June the third warmest months in New Zealand's history. 
The report also shows there was a 1.6% increase in the proportion of electricity generated from renewables in the June quarter, compared to last year, while electricity generated from fossil fuels was down 10%. Over 83% of New Zealand's electricity was generated from renewable sources in the three month period.
'INCREASING SURPLUSES EXPECTED'
Treasury has published its 2015/16 Annual Report. Its Secretary Gabriel Makhlouf says: 
"Overall it was a positive year for the New Zealand economy. In the fiscal year to June 2016, the economy grew 2.8% from the previous fiscal year, and this solid economic performance looks set to continue. Our most recent Budget forecast is for real GDP growth to average a respectable 2.9% between now and June 2020. The Crown's books are also in a sound state. New Zealand has a broadly balanced Government budget with increasing surpluses expected over the years ahead.
"International economic conditions remain more of a challenge. Our trading partner growth eased in 2015, with China's growth slowing as its economy transitions from investment to more consumption. This weighed on growth in other Asian trading partners and Australia. Global risks remain skewed to the downside, including persistently low global growth and inflation, uncertainty following the United Kingdom's vote to exit from the European Union, and geopolitical risks."
ASB IN €500M COVERED BOND ISSUE
ASB has borrowed €500 million, about NZ$760.5 million, through a seven-year covered bond issue. The bonds were priced at a spread above swap of 12 basis points, which gives an all in yield of 0.125% to investors. ASB now has NZ$3.97 billion worth of covered bonds on issue.
HOUSING POLITICS
The Labour Party is accusing the government of going back on its word by planning to take a Housing New Zealand dividend. Its Housing spokesperson Phil Twyford says: "Steven Joyce announced by tweet that the Government would not be taking Housing NZ dividends for two years. That wasn't true. National is planning to take $54m from Housing New Zealand this year as its dividend for 2015/16, along with $94m in income tax and $89m in interest on loans."
Meanwhile the government has announced Housing New Zealand lodged 60 resource consent applications in the last quarter which, if approved, will build 1297 new houses in Auckland across 20 suburbs.
FARM SALES EASE, LIFESTYLE BLOCK SALES AT RECORD HIGH
Farm prices dropped a little in September, though on relatively light volumes, while lifestyle block sales annually hit a 20-year high - though this market is now starting to slow, new REINZ figures show. The REINZ All Farm Price Index fell 2.4% in the three months to September compared with the three months to August, however it was 9.6% higher than it was a year ago. 
A total of 9,122 sales of lifestyle properties were recorded in the year to September, which was 20% more than were sold in the year to September 2015. The median price for all lifestyle properties sold in the three months to September was $5,000 lower at $530,000 compared with the three months ended September 2015.
TRUMP AND CLINTON BATTLE IT OUT
The third and final US presidential debate has been in full swing this afternoon. The New York Times reports:
"Hillary Clinton charged that Donald J. Trump would be "a puppet" of President Vladimir V. Putin of Russia if elected, while he argued that Mr. Putin had "outsmarted and outplayed" her as secretary of state. Mr. Trump, under enormous pressure to halt Mrs. Clinton's steady rise in opinion polls, sought to rally conservative voters by promising to deport illegal immigrants, support gun rights and appoint Supreme Court justices who would overturn abortion rights. But he also lashed out repeatedly at Mrs. Clinton, arguing that her campaign was behind the nine women who have come forward to accuse him of unwanted sexual advances and assaults."
GOFF ANNOUNCES COUNCIL LEADERS
Auckland Mayor Phil Goff has officially named his deputy and key council chairs. He's appointed Franklin councillor and National Party member, Bill Cashmore, as his deputy. He's also given committee chair positions to Penny Hulse, Chris Darby and Ross Clow. Goff has slashed the number of council committees from 19 to nine, which he says will result in five less formal meetings a month and a 25% saving in staff and councillors' time.
WHOLESALE RATES TICK HIGHER
NZ government bond rates started the day higher in response to global movements. Local swap rates are mixed with the short end of the curve falling and the long end rising. The four-year swap rate appears to be at tipping point, with no change here today. 90-day bank bills are lower again by 1bps down to 2.12%.
Today's tender of 2025 Government Bonds was very well supported with bids totalling $922m received for the $150m worth of bonds on offer. The 2025 maturity is considered to be priced cheaper than some of the other bonds in the market according to a tender preview document published by Westpac. The average weighted yield was 2.52% which was up from the previous tender in September where it was 2.38%. 
NZD UP
Two definitive spikes have appeared in the NZD/USD chart today. The first was in the early hours of the morning when there was a short sharp sell-off of the USD. This was quickly reversed as the Bank of Canada's Governor Poloz said the Central Bank had "actively" discussed the possibility of adding more stimulus to the economy.
The second spike in the NZD/USD was following the Australian employment data and at the start of the US presidential election debate at around 1.45pm NZT. 
The Australian employment numbers came in as expected at 5.6%, but the devil is always in the detail. The change in employment number came in negative (expectations were for positive growth) and there was a substantial lift in the number of part-time worker numbers. The NZD has risen sharply against the AUD also. Check our real-time charts here.
You can now see an animation of this chart. Click on it, or click here.