A review of things you need to know before you go home on Tuesday; Kiwibank shifts attack point, UDC gets credit downgrade, WMP prices improve, Fonterra reputation again in China spotlight, swaps stable, NZD holds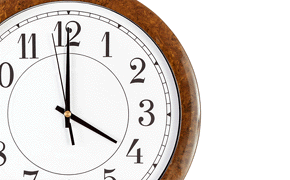 Here are the key things you need to know before you leave work today.
MORTGAGE RATE CHANGES
No changes for borrowers today.
DEPOSIT RATE CHANGES
Kiwibank shifted its point of attack today, dropping its previous 4 month special by -40 bps from 3.60% to 3.20%, and raising its one year rate by +35 bps to 3.60%.
DOWNGRADED
Standard & Poor's has downgraded the credit rating for UDC substantially. Previously, it had a AA- rating, the same as its parent ANZ. But S&P says this ownership link is now tenuous and ANZ may sell it to some other party. With the diminished credit profile (but still investment grade), we will be hearing of higher investment rate offers soon.
A BRIGHTER RESULT?
It hasn't been a very reliable fore-teller of the dairy auction results recently, but the dairy futures markets are expecting some good gains. The last GDT average price for WMP was US$2,760/MT, whereas the derivatives market is trading contracts at about US$2,975/MT, which is indicating a gain of +7.8%. For SMP it is a tad lower, but still over +7%.
EXPIRED MILK POWDER ONSOLD IN CHINA
Fonterra has been caught up in another food safety issue in China. Some of its expired product has been acquired by third-party packers in Shanghai and repacked with fraudulent labeling. No-one is suggesting Fonterra has anything to do with this, but Chinese officials are chasing the cowboys, attempting to shut down the trade. Reputation damage is at stake for Fonterra however.
ANOTHER ONE FOR THE FMA TO STRIKE OFF
New Zealand registered, overseas operating financial service provider (FSP) Breder Suasso has been skewered by Naked Capitalism's Richard Smith. Here's Smith; "Breder Suasso is still registered, but not regulated, as an FSP in New Zealand. Tens of millions of dirty dollars have moved via its one-time associate Global Transaction Services (UK). The US DoJ thinks hundreds of millions more have travelled via another very possible Breder Suasso partner, Global Transaction Services LLC. Now the Poles seem to think Breder Suasso's been opening secret dollar accounts. It is the ideal time for FMA to slam the stable door." Breder Suasso has previously featured in several interest.co.nz articles, including this one telling potential customers of "many cases of personally bankrupt individuals who have been unable to pay their taxes or have failed in business but who still live in mansions and drive Ferraris owned by their [New Zealand] trusts and there is nothing anyone including the Government can do about it."
FRAUD LOSSES ON PAYMENT CARDS RISE
Banks and retailers incurred US$21.8 bln worth of fraud losses on credit, debit and prepaid cards last year, according to the Nilson Report. Global card volume purchases reached US$ 31.3 tln. So that means for every US$100 in volume, 6.97 cents was fraudulent, up from 6.21c per US$100 in 2014. Losses to card issuers were US $15.7 bln or ­­­­­72% of gross fraud losses worldwide. Merchants and acquirers lost the remaining US$6.1 bln or 28% of the total.
WHOLESALE RATES STABLE
There has been very little change to swap rates today. The one year rate is up +1 bp to 2.08%. All rates 2-5 years are unchanged. The 7 and 10 year rates are lower by -1 bp. The 90-day bank bill is up +1 bp to 2.13%. Yields for NZGBs are all unchanged..
NZ DOLLAR UNCHANGED
The NZD/USD is now at 71.3 USc as it was at the start of business today. On the cross rates, it is trading at 93.8 AUc, and is at 65.6 euro cents. The TWI-5 is now at 75.6. Check our real-time charts here.
You can now see an animation of this chart. Click on it, or click here.