A review of things you need to know before you go home on Tuesday; BNZ ups mortgage rate, Truckometer slows, FMA has another go, how inflation bites, swaps inch up, NZD holds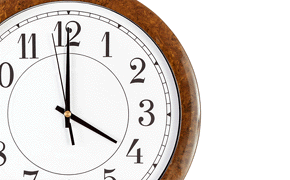 Here are the key things you need to know before you leave work today.
MORTGAGE RATE CHANGES
BNZ today raised its 3 year 'special' to 4.59%, up +10 bps.
DEPOSIT RATE CHANGES
Heretaunga Building Society raised rates today.
TOPPING THE RISE?
ANZ reported its October Truckometer and that shows growth slowing. Their Heavy Truck Index fell a marginal -0.2% while their Light Truck Index fell a more substantial -2.0%. Their take on these results is: "Given the speed limits being imposed on the New Zealand economy, most obviously in the forms of difficulty finding labour and tightening availability of credit, it would not be at all surprising to see growth moderate over the next six months. This wouldn't necessarily be a bad thing. In fact it's desirable if a boom/bust cycle is to be avoided."
FROM A NZ PERSPECTIVE ...
From about noon tomorrow, the polls start closing on the US East Coast in their presidential election. There will be wall-to-wall coverage, most of which New Zealanders will run to avoid. Still, the result will have implications for New Zealand, so if you want to stay abreast of the results in a Kiwi-casual way, without it screwing up your whole day, we will be live blogging them with a particular emphasis on the bits important for us. (Plus, you can comment on the developing story.)
RECOVERING FROM AN OWN-GOAL
In 2012 the Financial Markets Authority issued prescriptive guidelines on how financial advisers should help KiwiSaver members. There were severe unintended consequences from what they required. Advisers regarded them as highly restrictive. In fact only 3 people in every 1000 ever got professional advice about KiwiSaver. Given there are almost 2.7 mln members, that suggests only a tiny 8,000 people got professional advice for something the FMA regards as 'important'. The 2012 guidelines have essentially been an own-goal. So the FMA are revising their guidelines in an attempt to recover the situation.
SCREWED LOCALLY
Statistics NZ today released inflation data for various age groups, noting that superannuitants faced twice the level of price increases than those who were 'high spenders'. Over the past eight years, retired people faced a +19% rise in prices, while the 'highest spenders' faced a +9.1% rise, they said. In the same period, average prices rose +12.2%. When your buying habits tended to items that are 'tradable', then you would have paid -1.3% less over the eight years. When your spending habits tended to non-tradables, you faced a +23.7% rise in the period. Consumers benefited from the availability of globalised goods and services, and have been punished by those items that are not subject to those competitive forces. The key culprits of this protectionism are education (up +38.8% in the eight year period selected by StatsNZ), health (up +25.8%) and costs related to housing other than the capital cost of buying a house, like maintenance, insurance and rates (up +26.0%). Today's data release is a clear cut argument against localism and protectionism.
SLIPPAGE
There has been quite a bit of activity on the dairy futures markets today, and most signals are for lower prices for WMP. The next dairy auction is on November 16.
FOURTH LARGEST EXPORT EARNER
The "international education industry" earned New Zealand $4.28 bln in 2015/16 according to the latest research. That is +50% more than when it was last measured in 2014. 
WHOLESALE RATES UP
The three and four year swap rates are +1 bp higher, which the five, seven and ten year rates are +2 bps higher today. That takes the 10 yr to 2.95%. The 90-day bank bill is up +1 bp at 2.13%.
NZ DOLLAR STABLE
Our currency has traded in a narrow range today and is little changed in the past 24 hours. Currency markets have placed their bets, and now it is up to the US election result. The Kiwi dollar is now at 73.3 USc. On the cross rates, it is trading at 95.1 AUc, and is at 66.4 euro cents. The TWI-5 is at 77.1. Check our real-time charts here.
You can now see an animation of this chart. Click on it, or click here.