Steven Joyce and Anne Tolley announce NZ$7.5 mln package of support for Kaikoura businesses with less than 20 workers; NZ$500/week per worker for eight weeks, but may be extended; to cost NZ$7.5 mln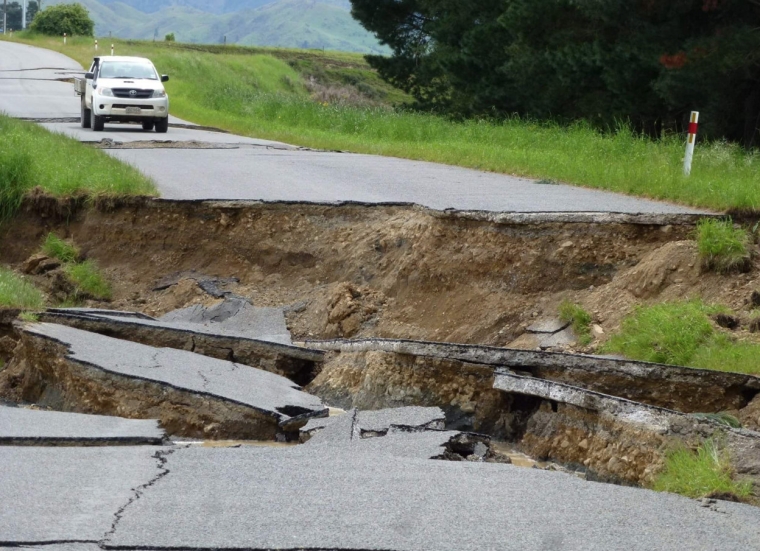 By Bernard Hickey
The Government has announced a package of support for small businesses in Kaikoura that will be badly affected for months to come by the closure of roads for tourists and damage to fishing and other infrastructure.
Business, Innovation and Employment Minister Steven Joyce and Social Development Minister Anne Tolley said businesses with less than 20 employees could apply for wage subsidy grants of up to NZ$500 per week per employee for an initial period of eight weeks, backdated to Monday. The package is designed to allow businesses to keep employing people while they recover and was used successfully after the Christchurch earthquakes of 2011.
They said the complete closure of State Highway One to the north and south of Kaikoura had stranded businesses in Kaikoura and surrounding areas.
"The road is unlikely to open for many weeks and possibly months," Joyce said.
"On top of that, the earthquake has had a massive negative effect on the fisheries industry in the district. It is clear that if we don't move quickly, much of the employment in the area will dry up," he said.
Joyce and Tolley later told a news conference in Parliament they may extend the package beyond six weeks if needed, and they were also open to providing other support to businesses with more than 20 employees.
The employment subsidy would be available for businesses in Kaikoura, Cheviot, Waiau, Rotherham, Mt Lyford and Ward who face a dramatic drop in their turnover as a direct result of the earthquakes and the closure of State Highway One, they said.
Joyce said up to 1,000 employees worked in and around the Kaikoura area and the NZ$7.5 million package would support them while the state of the roads were assessed and more information was gathered about how long it would take for the road and rail to be opened.
"The unique circumstances here are that these settlements are on a road that has been severely damaged and a coastline which has been massively altered. Nobody yet knows when their livelihoods will be restored," he said.
Review planned; separate rural package planned
Ministers would review the scheme before Christmas, including whether to extend the subsidy in length and whether it should be expanded to other areas.
The scheme will be administered through the Ministry of Social Development, with support from the Canterbury Employers Chamber of Commerce, Enterprise North Canterbury, and the Kaikoura and Hurunui District Councils.
Firms holding insurance cover for loss of earnings will be expected to use this before accessing the wage subsidy, Joyce and Tolley said. A separate support package for farmers would be announced by Primary Industries Minister Nathan Guy with a few days, they said.
Anyone requiring information and support should call the Government Helpline on 0800 779 997.