A review of things you need to know before you go home on Tuesday; migration up because we aren't leaving, Heartland eyes UDC, UFB rollout gets momentum, TPP to die but other FTA deals rise, swaps slip, NZD up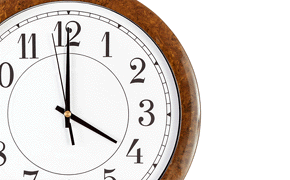 Here are the key things you need to know before you leave work today.
MORTGAGE RATE CHANGES
No rate changes to report today.
DEPOSIT RATE CHANGES
No changes here either.
POPULAR, EVEN FOR LOCALS
There were 7,942 permanent net migrant gains in October, by far the most for any October ever. That pushes the annual net gain to a new high of 70,300. This means that population growth from migration jumped +12.5% in the year to October. A good part of this is that we are not emigrating to the same extent. Stats NZ did not release the full details today, only a summary, but it is likely that for the first time ever more NZ citizens returned from Australia than left for the 'lucky country'. If this is confirmed with the full data, this will be a very unique data event.
HEARTLAND STILL KEEN ON UDC AS IT RAMPS UP DIGITAL SERVICES
CEO Jeff Greenslade says Heartland Bank remains interested in buying ANZ's finance company UDC, and for the first time is facing "the high quality problem" of being able to be more selective as to where to lend. Speaking at the bank's annual shareholders meeting, Greenslade said if UDC is for sale Heartland would be an "interested bidder." Heartland's also interested in introducing "hybrid equity." Greenslade also said Heartland's aiming to have a series of online loan origination channels in place within three months including residential mortgages, livestock, deposits, and distributor specific services for the likes of Holden and Isuzu. Greenslade also reiterated Heartland's $57 million to $60 million annual profit forecast, not accounting for any capital management initiatives.
NO ONE INTERESTED IN BUYING
Pumpkin Patch receivers have not found any buyers for the retail chain, so all remaining stores are to be closed in New Zealand, probably by the end of the year. Just before the ax fell, they had 160 stores in New Zealand and Australia and 1,600 staff. The company still owes ANZ $46 mln. (Some wag noted that is probably only 46 Auckland house loans, and ANZ would probably do that in a weekday morning !)
DAIRY SAILS LACK PUFF
Dairy futures contract prices are sagging in the derivatives markets, especially for SMP contracts. That means the the run up after the last auction is almost reversed for WMP (now only indicating a +1.2% rise for next time) and for SMP the next indication is back to only +2.6%.
A FEATURE IN OUR CAP
Fast broadband via UFB and the Rural Broadband Initiative is rolling out faster than planned and is now almost 70% complete. As at mid October, 300,000 people were connected to UFB. In addition, the Rural Broadband Initiative phase one has seen almost 300,000 rural premises able to access faster broadband of over five Megabits per second, with over 1,000 rural schools able to access fibre speeds of up to 100 Megabits per second. The New Zealand performance of the rollout of fast internet connectivity may have had a few issues, but this is in stark contrast to the struggles to achieve the same thing in Australia.
CAUGHT WITH DODGY LOANS
In Australia, Westpac is still struggling with its lending policies for homeowners, especially when apartments are involved. They have made well-publicised pull-backs in this area over the past few months, and the AFR is reporting they are about to pull back even further, as the consequences of their previous too-loose stance starts to bite, and bite rather hard.
TRUMP TO KILL OFF TPP
President-elect Donald Trump announced today the US will quit the Trans-Pacific Partnership trade deal on his first day in the White House in January. The TPP trade deal was signed by 12 countries including New Zealand which together cover 40% of the world's economy. He also pledged to reduce "job-killing restrictions" on coal production and stop visa abuses. But there was no mention of repealing Obamacare or building a wall on the southern border with Mexico, two actions he also said during the campaign he would do as soon as he assumed power. The prospect of no more TPP is generating a much more active chase for bilateral trade deals, and a patchwork of overlapping deals is set to be built. New Zealand is off on a bipartisan chase for them.
WHOLESALE RATES FALL, FLATTEN
On Wall Street earlier today we saw a small easing in the benchmark UST yields, and that tone has flowed though to local swap rates today. The two year rate is down -2 bps, the five year is down -4 bps and the ten year is down -5 bps in local markets. The 90-day bank bill is up +1 bp to 2.04%. Since Wall Street closed, other markets have taken the UST 10yr yield down to just under 2.30%.
NZ DOLLAR RISING AGAIN
The Kiwi dollar has turned up today and is now at 70.8 USc. On the cross rates it is trading at a high 95.8 AUc, and is at 66.6 euro cents. That has taken the TWI-5 up to just under 76.5. Check our real-time charts here.
You can now see an animation of this chart. Click on it, or click here.