A review of things you need to know before you go home on Wednesday; Co-op Banks cuts savings rate, SFF runs to altar, NZ #5 wealthiest, driverless cars racing towards us, swaps higher, NZD steady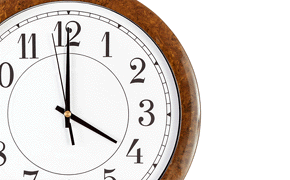 Here are the key things you need to know before you leave work today.
MORTGAGE RATE CHANGES
No rate changes to report today.
DEPOSIT RATE CHANGES
The Co-operative Bank has cut its online savings account rate from 1.25% to 1%. It has made a similar reduction on other savings account products.
MORE SEASONAL WORKERS
The Government today changed the cap for the Recognised Seasonal Employer (RSE) scheme in 2016/17 by raising it by 1,000 to 10,500, saying this allows horticulture and wine exporters to keep growing. It received the predictable political reactions from those opposed and those for.
AHEAD & BETTER THAN BUDGET
Silver Fern Farms and Shanghai Maling have agreed to an early completion of their partnership, now likely to be mid December from the initial target of January 4, 2017. Shanghai Maling will invest approximately $267 mln in cash in return for a 50% stake, slightly more than the originally planned $261 mln. Most will go to pay down the bankers, but $57 mln will be held by the Co-operative, along with the Co-operative's 50% shareholding in the new joint company.
FEELING MORE POSITIVE I
Sentiment among managers at China's largest companies ticked up slightly in November following October's pullback, as gains in new orders and output fueled optimism and the recent depreciation in the yuan also helped, according to the latest MNI China Business Sentiment Survey. The MNI China Business Sentiment Indicator, a gauge of current business confidence, rose +1.7% to 53.1 in November from 52.2 in October.
FEELING MORE POSITIVE II
Apart from Shanghai which is basically unchanged, most other equity markets are higher today, with the ASX200 up +0.8% and the NZX50 up +0.4%.
FEELING MORE POSITIVE III
According to the Credit Suisse Global Wealth Report 2016, the world's wealthiest citizens in order are #1 Switzerland (NZ$800,000 per adult), #2 Australia (NZ$534,000), #3 United States (NZ$490,000), #4 Norway (NZ$443,000) and #5 New Zealand at NZ$424,000. Really?
CHANGE IS COMING VERY FAST
A new report claims that the annual production of self-driving cars will reach 14.5 mln in 2025 just 8 years away, up significantly from only a few thousands in 2020, to give a global installed base of more than 22 mln consumer vehicles by 2025. The claim is that driverless vehicles will have a disruptive impact on transportation around the world and will ultimately lead to millions of professional drivers being made redundant. City-based taxi services will be one of the key early adopters and driverless cars will result in fundamental changes to society in general. It seems clear that the boundaries between private vehicle ownership, car sharing and rental fleets will increasingly become blurred. Point-to-point travel options will be ubiquitous, and cheap. Traditional public transport infrastructure may only have a short, limited life now. (And yet Auckland is 'investing' $3.4 bln+ in yesterday's rail.)
IF IT WASN'T FOR HOUSING ...
In Australia, the value of construction work done in the September quarter was -11% lower than for the same period a year ago. Most of the fall was in the 'engineering' category which is down -23%. Residential building provided the only bright spot, up +6.3% year on year.
WHAT'S LOST
Now that the TPP seems dead (or at least sidelined), the RCEP is likely to replace it, led by China. But there will be differences. This review sets them out. The RCEP lacks some of the important goals set for the TPP, including worker protections, targeting corruption, environmental protections, and controls on large corporations. Shallow sloganeers may have opposed the TPP, but its 'defeat' will lead to much worse outcomes.
WHOLESALE RATES RISE, STEEPEN
Wholesale rates are a little higher today. The two year rate is up +2 bps, the five year is up +3 bps and the ten year is up +4 bps in local markets. The 90-day bank bill is down -1 bp to 2.03%.
NZ DOLLAR SLIPS
The Kiwi dollar is just a little lower today than this time yesterday and is now at 70.8 USc. On the cross rates it is trading at a high 95.3 AUc, and is at 66.6 euro cents. That has taken the TWI-5 up to just under 76.4. Check our real-time charts here.
You can now see an animation of this chart. Click on it, or click here.