A review of things you need to know before you go home on Monday; NZHL raises rates, Renzi and Italy fail, commodity prices up for 6th time, Barfoots sales weak, swaps sink, NZD slips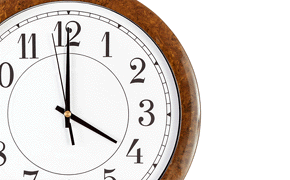 Here are the key things you need to know before you leave work today.
MORTGAGE RATE CHANGES
NZ Home Loans raised their 3, 4 and 5 year fixed mortgage rates.
DEPOSIT RATE CHANGES
TSB Bank dropped its 1 month rate to 1.5% (previously it was 2%).
THE MAIN STORY
This summary is everything you need to know other than the John Key resignation. We have stories about that here, here and here.
SWAMP DRAINER FAILS
Following up our 90@9, you should know that the Italian government has resigned following the defeat of its reform of the Italian Constitution. It is worth recalling that PM Renzi was elected as the anti-establishment outsider. It has all come to grief in the usually fast Italian tradition. This will lead to corrosive instability in a key eurozone member. Democracies around the world are having issues making key reforms. Reactionary forces are in ascendance.
COMMODITY PRICES UP AGAIN
The ANZ Commodity Price Index rose a further +0.7% in October. This was its sixth straight rise in a row. The index is +4% higher than at the same time last year. There were mixed movements between the different commodities in October. Wool (-6.8%) and beef (-5.1%) suffered the largest falls. Butter (+6.5%), lamb (+5.5%) and aluminium (+4.5%) registered the largest gains.
'SOFT LANDING' SEEN
Barfoots sees the Auckland housing market 'turning'. The sales results for Auckland's dominant real estate agency says both average and median prices dropped in November, but the market is 'well positioned to achieve a soft landing'. Barfoots' number of available listings is now at its highest level for nearly four years.
NAIT RORTERS FINED
Four current or former employees of PGG Wrightson and one former employee of Elders Rural Holdings Limited have been ordered to pay penalties totaling $105,000 following an Auckland High Court penalty hearing for their respective roles in a price fixing agreement in connection with the introduction of the National Animal Identification and Tracing Act 2012 (NAIT Act).
HEARTLAND BANK CFO LEAVING
Heartland Bank says its chief financial officer Simon Owen will leave the bank at the end of February next year. Owen has been at Heartland, and Marac Finance, for more than 13 years. Chief Operating Officer Laura Byrne will run a search for Owen's replacement, who Heartland says will need a "proven ability to lead in an environment characterised by disruption and innovation." For his part Owen says he's looking forward to some time off and will then look at new opportunities.
HARMONEY FINED $292K FOR MISLEADING MARKETING
Peer-to-peer lender Harmoney has been fined $292,000 in the Auckland District Court for misleading consumers into believing they had been pre-approved for a personal loan. The fine comes after the Commerce Commission filed six charges against Harmoney under the Fair Trading Act.
SETTING THE STANDARDS?
Productivity in Australia is improving. And job ads in Australia are rising.
RATES RISING IN AUSSIE TOO
National Australia Bank has hiked interest rates for property investors, the latest in a series of recent pricing increases by major lenders to offset pressure on profits. Meanwhile, Westpac today also raised interest-only rates for investors and owner-occupiers by +8 basis points, citing the need to maintain "prudent lending practices". Last week, Commonwealth Bank raised a range of fixed mortgage rates, following similar moves by Westpac. NAB's online subsidiary UBank also lifted variable home loan rates by +10 basis points, while junior lender ME also raised rates for new customers by up to +15 basis points.
WHOLESALE RATES FALL SHARPLY
Swap rates have fallen today as quickly as they rose at the end of last week. The two year is down -3 bps, the five year is down -6 bps, and the ten year is down -8 bps. These moves follow a slip on Wall Street at the end of last week, and were not helped by the Key resignation. The 90-day bank bill is unchanged at 2.04%.
NZ DOLLAR SLIPS A BIT
The Kiwi dollar has fallen as well, more directly influenced by the Key resignation and is now at 70.8 USc. On the cross rates it is at 95.2 AUc, and is at 66.9 euro cents. The TWI-5 now at 76.7. You would have to say this is a very minor reaction in the circumstances. Check our real-time charts here.
You can now see an animation of this chart. Click on it, or click here.