A review of things you need to know before you go home on Thursday; RaboDirect raises TD rates, growth impresses, service sector strong; online retail booms, more houses for Hamilton, swap rates rise, NZD falls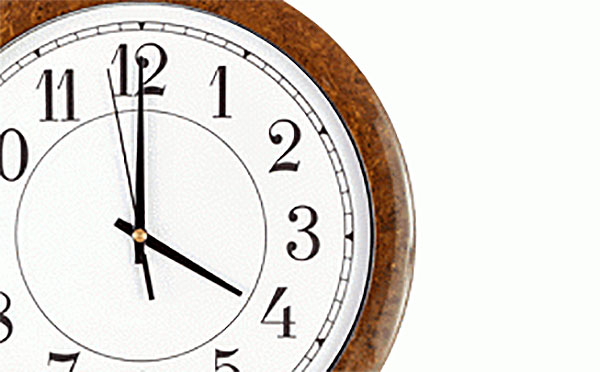 Here are the key things you need to know before you leave work today.
MORTGAGE RATE CHANGES
No changes to report today.
DEPOSIT RATE CHANGES
RaboDirect has raised term deposit rates for terms of 2 to five years.
'A HAPPY ENDING'
The local economy expanded +1.1% (seasonally adjusted) in the September quarter, as household spending continued to be the main driver of growth. The +1.6% quarterly increase in household spending marked the first time since 2002/03 that spending had risen by more than 1.5% in two consecutive quarters, and took annual growth in consumption to an impressive 11-year high of +5.5%. Overall, Q3 GDP is +3.5% higher than a year ago on a real basis. But Statistics NZ did revise Q1 and Q2 growth data lower. Annual per capita GDP edged higher from +1.3% to +1.4% year on year, which is an encouraging trend even though these levels remain low by historical standards. (Kudos to ANZ for the headline on this paragraph.)
A POWERHOUSE SECTOR
Infometrics has been keeping tabs on our services sector. From today's current account data, they report: "The annual surplus on services trade narrowed slightly in the September quarter, falling from $4.4 bln to $4.3 bln. New Zealanders took advantage of the strong New Zealand dollar over winter to enjoy overseas holidays, while the strong currency also kept service exports in check by squeezing international visitors' budgets. Nevertheless, the services trade balance is still strong by historical levels and, on an annual basis, is at its third-highest level on record (behind the March and June 2016 quarters)." Overall, the current account deficit came in exactly as expected, at -2.9% of GDP.
UPSTARTS ARE TROUNCING THE ESTABLISHMENT
Traditional retailers (The Warehouse, Pumpkin Patch) are getting eaten alive by online retail. BNZ is reporting that November continued the recent surge in online retail spending, which was up +19% compared to November last year. November is typically the peak month for purchasing goods from overseas sites, with many customers wanting delivery in time for Christmas. This year online retail spending at offshore sites was very strong - up +21% on last November. At local sites online sales were up +18% on last November, making it 12 consecutive months of double-digit growth. Early December data for domestic sites is pointing to continued double-digit growth in local online sales.
HAMILTON GETS SUPER POWERS
The Hamilton City Council is to gain access to fast-track powers to zone new areas for residential development under an Accord with the Government. Hamilton's population has experienced growth of more than +7% during the past three years, and this has increased the pressure on housing supply. The new agreement sets a target of 4,200 homes and sections in the next three years, which would be the largest growth phase during a term of council in the city's history.
MORE FROM LESS
The improvement in energy intensity in New Zealand continues to be impressive. Economic growth was +3.5% in the year to September, but household use of electricity actually decreased by -4.5% in the year to September. And what we did use is increasingly 'renewable' - in the September 2016 quarter, 86.1% of New Zealand's electricity generation came from renewable forms of energy, a 20 year high.
NEW KIWIBANK DIRECTORS
The New Zealand Superannuation Fund and the Accident Compensation Corporation today announced their appointments to the board of Kiwibank. The NZ Super Fund has appointed Auckland-based advertising and marketing specialist Kevin Malloy. The ACC Board has appointed ACC Chief Executive Scott Pickering.
WHOLESALE RATES UP
NZ swap rates are up by +2 and +3 bps across the curve today. The 90 day bank bill held at 2.02%. NZGB rates are up +1 and +2 bps also. These changes have come even though the US Treasury 10 year yield has fallen -2 bps, now at around 2.54%.
NZ DOLLAR SLIPS THEN CLAWS SOME BACK
The New Zealand dollar fell today, basically because of the Q1 and Q2 GDP revisions lower. However, it is rising back again in mid afternoon trade. It is now trading at 69.2 USc. On the cross rates, it is at 95.4 AUc, and at 66.3 euro cents. The TWI-5 index is at 75.9. Check our real-time charts here.
You can now see an animation of this chart. Click on it, or click here.