US Q3 growth up, Q4 looks less strong; Vancouver house prices face cliff; China cities clamp down; Uber test ends; oil up, gold unchanged; NZ$1 = 69.1 USc, TWI = 75.9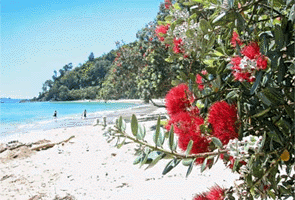 Here's a special holiday update of some key events and data you may want to know about today.
Firstly, the American economy grew at a +3.5% rate in the July-September quarter, a revision higher and the fastest pace in two years. But the growth spurt isn't expected to last.
In fact, consumer spending increased only modestly in November as household incomes failed to rise for the first time in nine months, perhaps confirming their economy has slowed in the fourth quarter.
And their November advance durable goods orders report came in quite weak, although about what was expected.
In Vancouver, they are facing a "double-digit decline" in house prices in 2017, according to one local market analyst. This follows years of exuberant price growth.
In China, two more major cities in central China have tightened housing purchase restrictions in the latest bid to rein in rising house prices.
We should also note that Uber has had its self-driving car test terminated in San Francisco. This came after strong opposition from the California state regulator. At the same time, the Norwegian government aims to pass a law in the spring of next year to allow testing of self-driving vehicles on Norwegian roads.
In New York, the UST 10yr yield is unchanged overnight at 2.55%.
The US benchmark oil price is a little higher and now at US$53 a barrel, while the Brent benchmark is up to US$55. 
The gold price is unchanged at US$1,131/oz.
The New Zealand dollar has changed little in the past 24 hours and is now at 69.1 USc. On the cross rates it is stable at 95.8 AU¢, and 66.1 euro cents. The TWI-5 is still at 75.9.
The easiest place to stay up with event risk over the holiday period is by following our Economic Calendar here »