ANZ agrees to sell UDC to major asset finance and leasing company HNA Group for $660m; UDC staff to keep their jobs and existing lending to be maintained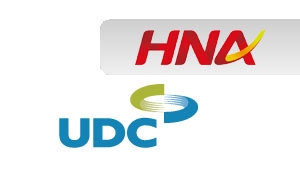 ANZ has agreed to sell UDC Finance to HNA Group - a Chinese giant on a global acquisition spree - for NZ$660 million.
HNA has close ties with the provincial government of Hainan Island, and has announced at least US$34 billion of acquisitions in the past year, averaging more than two purchases a month, according to data compiled by Bloomberg in October.
It has evolved from a regional Chinese airline, founded in 1993, to a Fortune Global 500 company focused on tourism, logistics and financial services.
UDC Finance is New Zealand's largest finance company that takes deposits.
ANZ New Zealand CEO David Hisco says the sale is in line with the bank's strategy to simplify its business and focus on its core banking activities.
ANZ will make a net gain of A$100 million on the sale. The purchase price represents a price-to-book ratio of 1.6 times net assets of NZ$424 million (as at September 2016).
HNA intends to preserve UDC's operations, so UDC employees will keep their jobs and existing customer lending will be maintained.
HNA doesn't currently operate in New Zealand so ANZ says the sale will maintain competition in the asset finance and leasing market which is good for customers.
The UDC sale is subject to regulatory approvals and engagement with investors on the replacement of the Secured Investment program. It's expected to be completed late in the second half of the year.
There's been talk about a UDC sale for some time, with uncertainty around its ownership sparking Standard and Poor's to downgrade its credit rating by three notches, to A-, in October.
Yet ANZ has been close book on the issue, even when an Australian Financial Review columnist in November reported HNA was in advanced discussions with ANZ over UDC.  
Hisco says the purchase of UDC Finance by one of the world's largest asset finance and leasing companies is a significant vote of confidence in the New Zealand economy.
"HNA is well placed to invest in specialist asset finance products and systems which will help UDC expand further in the future."
The giant has over US$90 billion of assets, US$30 billion in annual revenues and nearly 200,000 employees across North America, Europe and Asia.
The financial arm of HNA operates a diverse set of businesses in equipment leasing, insurance, and credit services, including China's largest non-bank leasing company, one of the world's largest aviation finance businesses, one of the world's largest container leasing businesses, and Europe's largest trailer leasing business.
It has however been criticised for racking up large amounts of debt, as it has ramped up acquisitions of various companies around the world.  
"UDC's highly diversified portfolio offers significant growth opportunities in Australasia and supports HNA Group's disciplined approach to expand our core tourism, logistics and financial services businesses," HNA Group vice chairman and CEO, Adam Tan, says.
Hisco says: "UDC Finance is a great business which is performing well.
"We're extremely proud of what our teams have achieved over the years providing specialist asset-based finance to New Zealand businesses for plant, vehicles and equipment."