BNZ raises mortgage rates for four fixed terms, pushing parts of their rate card to the highest levels of any bank, and pushing the five year rate over 6% for first time in 23 months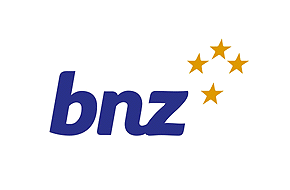 BNZ has raised some fixed carded mortgage rates.
These changes are effective today (January 31, 2017).
Their six month fixed rate is now 5.35%, a rise of +10 bps.
Their one year 'special' rate is also up +10 bps and now at 4.59%.
They also changed some of their longer term fixed rate offers. Their four year rate is up +20 bps to 5.89%. This is the highest in the market for a four year term.
And they have raised their five year rate to 6.09%, a +30 bps hike and also the highest in the market for that term.
The last time we saw a five year mortgage rate starting with a six was back in February 2015 when both BNZ and TSB had such rates.
BNZ also have a seven year fixed rate offer at 6.15%, but that is unchanged in this announcement.
There were no equivalent term deposit rate changes made at this time
Wholesale money costs are rising and putting margin pressure of banks. The margin pressure banks claim is mostly real.
Today's changes do not alter who has the leading carded rates for mortgage borrowers. HSBC Premier has the market leading position for a one and two year terms on its own now, TSB Bank has the market-leading offers for 3 and 5 year terms with HSBC.
TSB Bank now has the next best one year fixed rate offer.
See all banks' carded, or advertised, home loan rates here.
A snapshot from the key retail banks is:
In addition to the above table, BNZ has a fixed seven year rate which is 6.15%.
TSB Bank has a ten year fixed rate of 5.75%.