Risks to NZ economy include Chinese financial stability, NZ housing and dairy sectors, Treasury and Joyce say; Treasury pencils in dairy price rises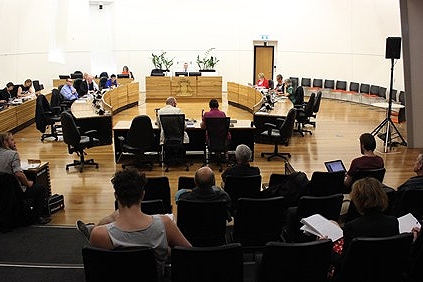 The stability of China's financial system, rising global protectionism, New Zealand's housing market and dairy sector indebtedness pose risks to the New Zealand economy, Treasury secretary Gabriel Makhlouf and Finance Minister Steven Joyce have said.
Appearing before Parliament's Finance and Expenditure Select Committee on Wednesday, Makhlouf and Joyce both noted the International Monetary Fund's increasingly positive forecasts for global growth in the next few years. However, both warned New Zealand needs to keep on eye on certain risks.
Makhlouf raised two issues on China. The first is an ongoing slowdown in its growth rate as the economy rebalances from being export-led to consumption led. Despite this, growth is still a healthy 6.7%, he noted.
The larger concern, though, is the stability of China's financial system, the Treasury secretary said. News that China's foreign exchange reserves have recently fallen below US$3 US$4 trillion indicates capital outflow from the country, he said.
The short term global picture is relatively positive, Makhlouf said. Treasury is more concerned that in the medium to long term due to the potential for global trade to be hit by rising protectionism.
Finance Minister Joyce had earlier touched on global political events. Brexit and the new administration in the US could produce some "interesting effects," although these are not top-of-mind for risks facing the New Zealand economy, Joyce said.
Brexit could even lead to opportunities for New Zealand, including potential trade deals with the UK and European Union, he added. A 'hard-landing' in China is still a concern, he said.
Meanwhile, Treasury agrees with the Reserve Bank of New Zealand's view that the NZ housing market and debt in the dairy sector still pose risks to the economy, Makhlouf said. However, he declined to use the word "bubble" to describe NZ's housing market.
The dairy sector is now facing a more positive outlook, Makhlouf said. Treasury is expecting dairy prices to increase over the medium term, he said. "The dairy sector has survived a pretty big scare pretty well recently, in terms of commodity prices."