A review of things you need to know before you go home on Monday; ASB offers a short special, service sector booming, producer inflation, no farm inflation, Heartland buys into online factor, swaps in bear steepening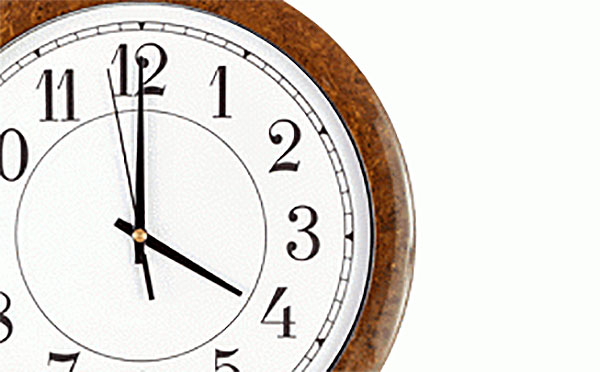 Here are the key things you need to know before you leave work today.
MORTGAGE RATE CHANGES
No rate changes to report today.
DEPOSIT RATE CHANGES
ASB has launched a very short-term 'special' of 3.15% for 90 days. That is up 2.75%, so a rise of +40 bps.
ANZ NZ SILENT ON CREDIT CARD INTEREST RATES
This is despite the same bank cutting them -1% and -2% in Australia.
HARD TO BE BETTER
The buoyant New Zealand service sector got even stronger in January. BNZ said that is no mean feat given it was already at very perky levels. Indeed, January's 59.5 reading has only been surpassed once (September 2015 at 59.7) since 2007. The 'new business' component is where the strength lies.
INFLATION AT THE PRODUCER LEVEL
In 2016 producer output prices increased +2.5%, and producer input prices increased +2.3%. The capital goods price index increased +3.4% in the year, driven by civil construction (up +3.1%), and the housing construction (up +6.0%) and non-residential buildings (up +5.6%).
NO INFLATION ON THE FARM
Meanwhile on the farm, non-livestock prices were unchanged in the December 2016 quarter, and lower by -0.9% over the full year. But this masks some pretty big changes by some components. If it wasn't for the -8.2% drop in fertiliser costs and the -3.2% drop in interest costs in calendar 2016, the +2.9% rise in "Local and central government rates and fees" and the +3.1% rise in what accountants and lawyers charged would have hurt even more.
FALSE SIGNAL?
Every now and again we get an unusual spike in bankruptcies and we had one recently. But as it came after a set of very low weeks over the summer holidays, and has been followed by a now-normally low level, it probably does not signal any impending credit stress. One to keep watching, however.
A FAST WAY TO RAISE $100 MLN
ASB is in the process of raising at least $100 mln of five year bonds, to be priced "+1.15 to +1.25" above swap which is today about 3.00%. The bonds are only available via wholesale distributors; there is no public pool. These bonds are rated AA-. (For comparison, an ASB 5 year term deposit currently pays 4.10%.) One advantage an ASB bond might have over an ASB term deposit is that the NZX will run a market for them. You should get your full principal back if you wait for maturity, but a bond can be sold early on that secondary market, and that may involve a capital profit (if rates trend lower) or a capital loss (if rates trend higher).
HEARTLAND BUYS INTO ONLINE SME LENDER
Heartland Bank says it has acquired a 25% stake in Fuelled Ltd, an online lender to SMEs. Heartland says it has also provided a loan facility to help Fuelled accelerate its Australasian growth plans. No specific details were provided. Fuelled was chosen by Xero as its first alternative lender in Xero's recently launched Financial Web.
RAPID RECOVERY
The recent rains in the north of the North Island has changed the soil moisture maps below dramatically. Milk production is back to normal for this time of year. and Auckland's water storage jumped +2% in a week, also nearly back to normal. Hard to see 'drought' being an issue for the rest of the summer now in that region.
WHOLESALE RATES DOWN
We have had a bear steepening of the wholesale rate curve today. The short end is down more than the long end so the curve steepened as it fell. Two year swap rates are down -4 bps, five year rates are down -3 bps, and ten year rates are down -2 bps. Today's 90 day bank bill rate is unchanged at 2.03%.
NZ DOLLAR SLIPS
The NZD fell on Friday but has held today, and is now at 71.8 USc. On the cross rates we are also holding at 93.6 AUc, and at 67.6 euro cents. The TWI-5 index is now at 77.2. Check our real-time charts here.
You can now see an animation of this chart. Click on it, or click here.