Man accused by the SFO of being involved in a $40 million mortgage fraud ring worked for BNZ, ANZ, Westpac and another bank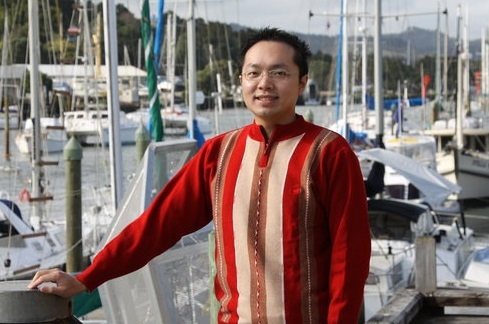 A banker accused of being involved in $40 million worth of mortgage fraud has worked at several of the country's major banks.
Zongliang Jiang, otherwise known as Charly Jiang, has been charged by the Serious Fraud Office (SFO) for allegedly working with three others to commit mortgage fraud.
He has pleaded not guilty to 25 charges of obtaining by deception and 20 of corruptly accepting consideration as an inducement.
BNZ confirms it employed Jiang as a mobile mortgage manager until October 2013.
Jiang's Facebook page says he also started working as a mobile mortgage manager at ANZ in 2013, and was employed by Westpac from 2006 until 2010.
While both ANZ and Westpac have declined invitations to verify this, a source has confirmed it is true.   
An Auckland District Court judge has granted name suppression to the bank Jiang most recently worked for. Its chairman has, however, told interest.co.nz Jiang was hired at some stage before April 2015 and left last year.
The other three co-accused of being part of the mortgage fraud ring have denied their involvement."We would obviously want to co-operate fully with any regulatory authority," the chairman says.
The SFO confirms non-practising lawyer, Gang Chen, otherwise known as Richard Chen, has pleaded not guilty to two representative charges of obtaining by deception, nine of obtaining by deception, and 40 of corruptly giving consideration to an agent.
The other two accused face similar charges, but have been given interim name suppression.
In 2015 Chen was censured and fined $5,000 by the New Zealand Lawyers and Conveyancers Disciplinary Tribunal after he admitted to accepting money from a client, but not paying it into the trust account he was supposed to for some months.
The Tribunal gave Chen a "final warning" that if further conduct of that nature occurred, his status as a practitioner would be "at risk". He was ordered to reimburse the Law Society for costs of $14,750 and the Tribunal costs of $1,587.
Chen was in March last year also fined $1000 and banned from driving for six months, for crashing his car into a parked car and smashing through a fence while drunk.
The Herald reports this was his second drink-driving conviction.
Chen is no long on the Law Society's Register of Lawyers.
All four defendants will be trialled by a jury and are due to appear in court on April 26.
*NOTE: This story was updated and re-published on March 6 after interest.co.nz learnt one of Jiang's former employers has name suppression.