A review of things you need to know before you go home on Wednesday; Westpac ups floating rate too, QV sees house price uncertainty, unsold house stocks grow, Moody's downgrades Kiwibank, swaps up & steeper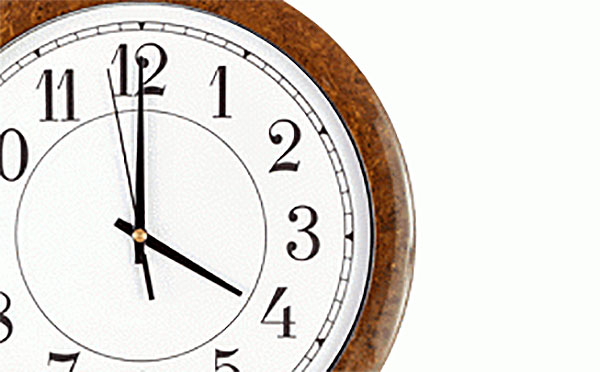 Here are the key things you need to know before you leave work today.
MORTGAGE RATE CHANGES
Westpac has followed BNZ and raised its floating rate. Westpac's rise is +10 bps to 5.75%.
DEPOSIT RATE CHANGES
ASB has ended its 90 day 3.15% 'special', reverting to 2.75% for that term. FE Investments have cut their 18 month rate and raised their 2 year rate.
GROWING UNCERTAINTY
QV says average property values are now falling on Auckland's North Shore, Waitakere and its central suburbs. Prices are also falling in parts of Hamilton and Canterbury. QV says it sees growing uncertainty in which direction house prices are now heading.
DOWNGRADE
Moody's credit ratings agency dropped Kiwibank's long term rating one step to A1 from Aa3 following the state controlled bank's ownership shuffle.
RATINGS CONCERNS WIDEN
In a related item, S&P Global Ratings says increasing economic imbalances, pressures on sovereign credit quality, and potential weakening of sovereign supportiveness are the main threats to the credit quality of Australian banks and finance companies.
A RISING STOCK
Inventory of houses for sale is rising nationally. According to realestate.co.nz, there are now 16.3 weeks of inventory at the February sales rate. In Auckland, it is up to 17.8 weeks. In Wellington it is 8.7 weeks. In Hamilton it is now 14.5 weeks and Tauranga it is 15.1 weeks. Christchurch is now up to 18.7 weeks and Dunedin 12.2 weeks. Inventories fell in the Hawkes Bay, Manawatu and Nelson.
(MUCH) BETTER TERMS OF TRADE
A rise in milk powder prices and a fall in prices of consumer electronics helped drive the terms of trade for goods up +5.7% in the December 2016 quarter, Statistics New Zealand said today. The lift in the terms of trade in the December 2016 quarter was the largest quarterly increase since the September 2013 quarter. The terms of trade for services also improved. Better quality goods and services are reflected as price falls. These price falls can be seen in the prices households pay for telecommunication and computing equipment, as measured by the consumers price index. The latest consumers price index shows that telecommunication equipment fell -89% and computing equipment fell -68% over the last 10 years.
(MUCH) BETTER AU GROWTH
Continuing the (much) better theme, the Aussie GDP growth performance for the December 2016 year came in far better than markets were expecting. They were looking out for a +2.0% growth and they god +2.4% pa. The growth was broad-based.
AUSSIE HOUSE PRICE SURGE RESUMES
CoreLogic says Aussie capital city house prices have grown at their strongest annual rate in almost seven years. Sydney dwelling prices grew +18.4% in the past year. Melbourne is up +13.1% on the same basis.
NEW GIG
Fisher Funds has appointed Bruce McLachlan as chief executive to replace Carmel Fisher who will retire from her executive role. McLachlan has been CEO at The Co-operative Bank for the past four years. Fisher Funds is a business essentially controlled by TSB Bank as its biggest shareholder at 49%. The Co-operative Bank says its CFO Gareth Fleming will be interim CEO while the search for the new CEO is finalised.
WHOLESALE RATES HIGHER
New Zealand wholesale swap rates rose and steepened today even though Wall Street was pretty much unchanged overnight. But after Trump speech highlights were leaked, the benchmark UST10 yr yield rose sharply, and is now at 2.40%. Local swap rates are up +2 bps for two years, +4 bps for five years, and +5 bps for ten years. The 90 day bank bill rate is unchanged at 2.00%.
NZ DOLLAR SLIPS
That same Trump move has seen the USD strengthen slightly. The NZD has slipped slightly to 71.5 USc. On the cross rates we are at 93.4 AUc, and at 67.7 euro cents. The TWI-5 index is now at 77.1. Check our real-time charts here.
You can now see an animation of this chart. Click on it, or click here.