Net migration fuelled population growth takes NZ's resident population to 4.79 mln at June with biggest growth coming in 15-39 age group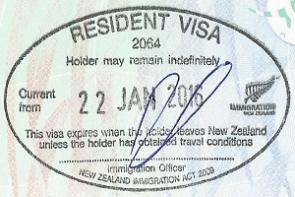 Fuelled by strong net migration New Zealand's population over the past five years has surged by nearly 390,000, which is more than the population of Christchurch city, Statistics New Zealand said.
In the year to June alone the population grew by 100,400, the biggest ever increase for a June year, lifting NZ's estimated resident population to 4.79 million. Net migration, being arrivals minus departures, contributed 72,300 people, with the balance of 28,100 stemming from natural increase, being births minus deaths. Statistics NZ said NZ's current gain from net migration equates to 15 people per 1,000 population.
The high net migration of recent years has been a key driver of both Auckland house prices and New Zealand's economic growth.
"Over the last five years New Zealand's population grew by nearly 390,000, more than the population of Christchurch city, to reach 4.79 million in June 2017," Statistics NZ said.
Christchurch city's population stood at 375,000 as of June 1 last year.
Statistics NZ said roughly half of last year's arrivals were in the 15-39 age group, with net migration of 50,000 among those aged between 15 and 39 years. This means the share of the population aged 15 to 39 rose to 34% this year from 33% four years ago. This is a reversal of a trend that saw a drop from 41% in the mid-1980s.
"Most migrants are arriving on short-term work and student visas," Statistics NZ said. "However, many of them extend their visas, or transition to other visa types including residence visas. It makes sense to count long-term stayers as part of our population, rather than as short-term visitors."
The 4.79 million total population comprises 2.36 million males and 2.43 million females, which is equivalent to 97 males for every 100 females. The median age for males and females is 35.6 and 38.3 years, respectively.
Economy 'locked in a volume game'
JBWere strategist Bernard Doyle last week highlighted that NZ's economic growth over recent years has been driven by population growth.
"The New Zealand economy appears locked in a volume game. Since the turn of the century, the economy has grown in size by around 50%. However most of the growth has come from more workers, working harder. The holy grail of prosperity, GDP per hour worked, has grown at a far less impressive 13%. In other words, only about a quarter of our growth has come from working smarter. More worryingly, GDP per hour stalled in 2012. So, for the past five years, all of our economic growth has relied on more people, working more hours," Doyle said.
"Of course, productivity growth has proven elusive in many advanced economies - it is not to suggest New Zealand is failing. However equally, it would be disingenuous to suggest our top quartile OECD growth rate is a mark of success. It really reflects a choice to utilise population to drive growth in a way most of our trading partners are not prepared to. Japan for example, which has similar per capita GDP growth to New Zealand, could conceivably achieve similar headline GDP growth if it chose to loosen its immigration policy," Doyle added.
See more on the influence of strong net migration on the housing market here and here.