Labour jumps in latest 1 News poll as Ardern matches English for preferred PM; Greens plunge below 5% threshold; National down 3 points; Peters still Kingmaker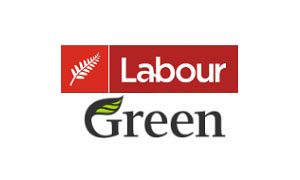 The Labour Party's rise and the Green Party's fall from grace has been reflected in the second major poll since Jacinda Ardern and Metiria Turei's diverging fortunes caught political attention in recent weeks.
The latest 1 News Colmar Brunton poll alarmingly shows the Greens at 4.3% - below the 5% threshold needed to enter Parliament with no electorate seats. That's an 11 point fall from three weeks ago.
Labour was up 13 points to 37%, with National down three at 44% and New Zealand First down one at 10%. The Opportunities Party remained on 2% and the Maori Party was up a point, also at 2%.
Just as the latest Three Reid Research poll indicated, Winston Peters' New Zealand First remained in the Kingmaker position. 1 News reported the 'undecided' category was down seven points to 13%.
Meanwhile, Ardern and Prime Minister Bill English polled evenly at 30% in the preferred Prime Minister stakes.
The poll was of 1,007 and conducted between August 12 and 16. These polls typically have a margin of error of just over 3% - so the Green Party's fortunes might not be as bad as the headline suggests.