A review of things you need to know before you go home Tuesday; trade agreements; fuel specifications; exploring geothermal opportunities; the health system; Johnson's baby powder; local rates up; NZD stable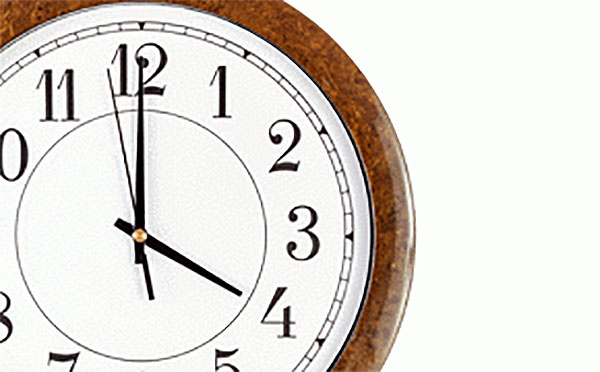 Here are the key things you need to know before you leave work today.
MORTGAGE RATE CHANGES
No changes here today.
DEPOSIT RATE CHANGES
No changes here either.
BOLDEST EVER TRADE PUSH
National has announced its plan to expand New Zealand's international trade access to unlock markets with 2.5 billion new consumers. The plan includes free trade agreements with the EU, UK (after Brexit), Sri Lanka, Brazil, Argentina, Paraguay and Uruguay. Secondly, National will complete negotiations on the Trans Pacific Partnership 11, The Pacific Alliance and the Regional Comprehensive Economic Partnership. Thirdly, it will upgrade free trade agreements with China, Singapore and ASEAN countries. Finally, National will push for greater access for Kiwi businesses to India, Russia and the Gulf Cooperation Council countries. Collectively, the new trade deals will advance New Zealand's free trade goods exports coverage from 53% to 78%.
UPDATES TO FUEL SPECIFICATIONS
Amendments are being made to the Engine Fuel Specification Regulations 2011, which set out the minimum levels for fuel performance. There are four significant changes, three that enable greater fuel supply choice and one that reduces harmful emissions. The changes are intended to allow New Zealand to keep up with new technology and international best practices. The changes are introducing a total oxygen limit to allow a wider range of fuel blends, increasing the limit of methanol in fuel from 1% to 3%, raising biodiesel limit in diesel from 5% to 7% and reducing sulphur level in petrol from 50 to 10 parts per million.
EXPLORING GEOTHERMAL OPPORTUNITIES
Geothermal energy is a global industry estimated to be worth $62.8 billion by 2020. The costs of geothermal energy are often lower than gas or coal and New Zealand could be forefront of this secure and renewable energy source. Currently only 5% of geothermal energy is used in New Zealand. There is potential for greater use in the Bay of Plenty and other regions in New Zealand. Therefore the Government will invest $150,000 in stimulating demand for geothermal heat resources in the Bay of Plenty region.
THE HEALTH SYSTEM
Health Minister Jonathan Coleman has said that six nationwide health targets setup by the National Government have allowed better, faster and more convenient healthcare for New Zealanders. Some of the targets and achievements are shortening stays in the Emergency Department at hospitals enabling saving of more lives, improved access to elective surgery, increase in the infant immunisation rate, better care for cancer patients and better support for raising healthier kids by avoiding childhood obesity.
ANZ NZ BOND OFFER
ANZ New Zealand has announced that it is making an offer to New Zealand retail and institutional investors of up to $100 mln of a new series of unsecured unsubordinated fixed rate bonds. The offer opens today, is expected to close on 25-Aug-2017 and expected to be issued on 01-Sep-2017. The bonds mature on 01-Sep-2022 and have an indicative margin of 1.05% - 1.10%.
KIWIBANK CEO RESIGNS
Kiwibank says Paul Brock, its CEO of seven years, will leave the bank at the end of 2017. Brock has worked for the state owned bank since it was launched in 2002, succeeding founding CEO Sam Knowles in September 2010. Kiwibank says he is resigning.
JOHNSON'S BABY POWDER
A jury awarded a California woman damages of US$417 mln as she developed ovarian cancer from the use of Johnson and Johnson baby powder for decades. The award included $70 mln in compensatory damages and $347 mln in punitive damages. The woman, 63 years old, had used the powder as part of her feminine hygiene since she was about 11. There are thousands of similar cases going through the state and federal courts right now.
MURRAY GOULDBURN RESULTS
Murray Gouldburn (MG) has reported a $371 mln loss for the financial year ending June 2017 due to reduced milk intake and adverse seasonal conditions. Despite a difficult 2017, MG is still expecting to process 2 billion litres of milk in the 2018 financial year. To restore the strength of MG, they are looking all cost reduction and efficiency improvement initiatives and have put a company wide hold on discretionary expenses. In addition, they are also considering unsolicited asset sale or complete takeover proposals.
WHOLESALE RATES UP
Local swap rates were up +1 bp across most of the swap curve, 2yr swaps to 10 yr swaps. The 90 day bank bill rate is unchanged at 1.94%.
NZ DOLLAR STABLE
The NZD is hovering around the 73.2 USc mark, where it has spent most of the day. On the cross rates we are at 92.2 AUc and at 62.0 euro cents. The TWI-5 is at 75.6. The bitcoin price has fallen below the $4,000 mark to US$3,950.
You can now see an animation of this chart. Click on it, or click here.