Labour will make decision on higher top personal income tax rate after Treasury opens the books on Wednesday, Ardern says; Says tweak of Labour's Capital Gains Tax stance was her call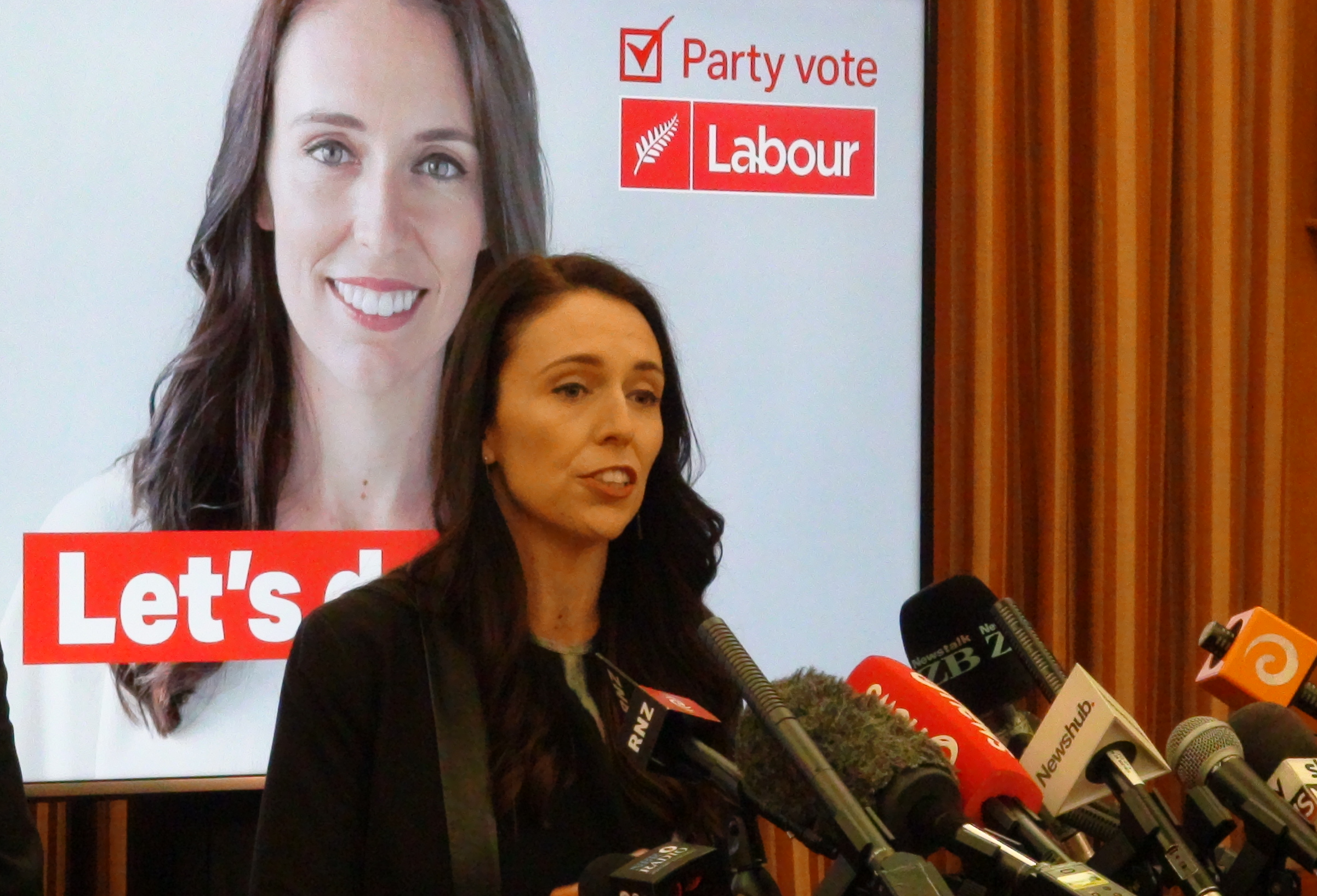 By Alex Tarrant
Labour will decide whether to go into the election proposing changes to income tax settings after Treasury opens the government's books on Wednesday, leader Jacinda Ardern says.
Meanwhile, Winston Peters will not be Finance Minister (or Prime Minister) in any post-election deal with the Labour Party, she said, continuing the stance announced under Andrew Little that those roles can only be held by Labour MPs if the party leads government. Prime Minister Bill English earlier Tuesday would not rule out Peters getting the finance position in a deal with National.
The Pre-election fiscal update (Prefu) will indicate how much the tax take for the last fiscal year was above forecast, and update Treasury's projections for the government's operating surpluses (or deficits) over the next few years for whoever is in government after September 23.
Speaking on a live NZ Herald interview Tuesday, Ardern was pressed on Labour's Capital Gains Tax (CGT) and income tax positions. On the prospect of a higher top income tax rate policy being announced before the election, she said Labour would digest Prefu and then let the electorate know the party's position during the campaign.
Ardern kept to her position of maintaining the "right and ability" to introduce a more comprehensive CGT next term, if this was what a new Tax Working Group proposed. Labour's position under Andrew Little was that it would take any recommendations to the electorate in 2020 before making changes. Ardern said the shift in stance was her call, and that she had consulted finance spokesman Grant Robertson on it, although not the rest of Labour's front bench.
She spoke of the potential cost of sitting on the recommendation for a year or two while waiting for the 2020 election to come along - indicating the working group will be set up early next term if Labour leads government.
Even if changes were made before the 2020 election, voters would still essentially have the chance to then vote Labour out if they did not like the proposals, Ardern said. She argued that National did not campaign on changes to the tax system like lifting GST while cutting income taxes on the previous Tax Working Group's recommendations in 2010.
Ardern – quite rightly – raised that National under John Key had introduced a CGT under the guise of the "Bright Line Test" where any investment property bought and sold within two years should attract income tax. Labour is proposing to increase that to five years.
Labour's Tax Working Group might well suggest that move is sufficient, Ardern said. She maintained that no matter what is recommended, Labour would not include the family home in any CGT regime. Owner-occupied homes account for about two-thirds of New Zealand residential property.
Her comments came on the same day that the Green Party reaffirmed its policy to impose a "comprehensive" CGT – although don't be fooled by the word comprehensive, as the policy was still followed with the addendum "(excluding the family home)". Read TOP's Geoff Simmons critique of that loophole here.
Immigration, R&D
In other comments, Ardern repeated on immigration that she did not want to be fixated on the numbers of immigrants that a Labour-led government might cut out – essentially continuing the softening of language on the issue compared to Andrew Little's 'turn off the taps' stance. If a business had a genuine skills shortage, they would be allowed migrants in to fill that, she said.
The Labour Party leader also seemed to let out of the bag that Labour is indeed planning on bringing forward its three-years free tertiary education policy. While talking about upskilling the workforce, Ardern referenced the policy, saying "we've been looking at the way that phases in."
The usual debate on reintroducing R&D tax credits was coupled with Ardern saying she was a fan of the UK's seed investment scheme tax breaks for small businesses, to take away small business owners' typical reliance of needing to borrow against their family home for start-up funding.