Labour overtakes National in 1 News poll, could form government with NZ First only; Greens back above 5%, NZ First loses support; Ardern ahead of English in preferred PM stakes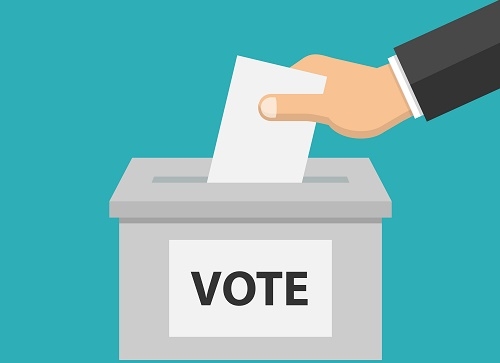 By Alex Tarrant
Well, the scene was set at 6pm Thursday night: Labour overtook National in the latest political poll, indicating Jacinda Ardern could form a coalition with New Zealand First only.
The 1 News Colmar Brunton poll - conducted between Saturday and Wednesday night - showed Labour up a further six points to 43%. National was down three points at 41%. The Greens were up one point to 5%, New Zealand First down two to 8%, the Maori Party down one to 1%, and TOP also down one to 1%.
Seats would be divided up as follows: Labour: 52; National, 50; Greens 7; NZF: 10; Maori: 1; ACT: 1. (This implies the Maori Party only wins one electorate seat.) On the preferred Prime Minister stakes, Ardern has taken over the top spot from Bill English, at 34% to 33%. Winston Peters was down to 4%.
Read leaders' debate updates below - latest first:
8:05: Well, it's over. That was quite a debate - all square?
The final segment began with both being asked about their views on Donald Trump – if he rang asking for more troops in Afghanistan would you answer the call?
"It's been an interesting presidency that's for sure," English says. Any request on Afghanistan would be taken on its merits – NZ is independent, but we do want to play our part in keeping the world safe – there are Kiwis all around the world, he says.
Both say they are worried about how the North Korea situation could play out – some judgements could take us somewhere dangerous, they agree.
Ardern says while she supported the move to send three extra non-combat troops recently, as Prime Minister she would want to review the mandate. "I think you could call me very hesitant," she says.
On Labour's fair pay reform policy – Mike Hosking asks if everyone is going back to unions. But Ardern says Labour is trying to achieve fair wages. She says English is scaremongering when he says Labour's policy would take us back to the 1970s.
English raises the 70s – it isn't necessary to recreate a 40 or 50 year old structure, he says. New Zealand now has a settled industrial relations structure, he argues. Ardern responds that Labour's process would sit employers down around the table with employees. Could have one to two of these negotiations per year. Ardern guarantees that we won't see huge national strikes like in the 70s.
The final question is to both: What has each learnt about themselves after rising from deputy to leader. English says he's more motivated now about providing choice this election. Says Labour could slow NZ down: "We can grasp the opportunity we've all worked so hard for."
Ardern says she has learnt from her 1-hour transition into the leadership role. She says that cemented her view that she has good instincts and a good set of values to fall back on and that these will help New Zealand under Labour. "New Zealand can be even better than it is."
7:51: After the break Hosking asks Ardern if she accepts Labour would be inheriting a successful economy. "Yeah I do," she replies. But she's also concerned about how people feel – says two thirds of earners didn't receive a wage rise in line with the cost of living last year.
Onto water tax, Ardern says the policy is specific for commercial users of water. "Our rivers are dying." Asked about impacting dairy farm profitability, she effectively says it shouldn't be a problem if they're profitable.
English says National has been working on this for seven years. "You should get out," he tells Hosking – policies are working now, he argues. Water tax could cut across work being done in communities out of sight of the media – it's already happening, he says.
Ardern says some farmers are doing amazing work. English raises David Parker's recent comment that if farmers push him on the details then Labour would punish them by doubling. It.
Ardern says "everybody" owns water. And that she thinks that can be a legal argument. Accepts that some groups have more of an interest, like consent holders and Maori. English says that the moment a tax is placed on water, ownership will be contested. National will continue what it's doing by measuring, adapting farming practices and working on local government practices.
Ardern raises that English has bumped water allocation work off to a working group that will only respond in December. Would like to see what English does after they report back, she says.
English says the discussion is not about a trade-off – can have a strong rural economy and have good environmental standards.
7:38: Back into housing. Hosking asks Ardern how much an affordable home should be: Certainly not a million in Auckland, she replies. Roughly $400-600,000 is Labour's aim, she says.
Hosking puts to her that a builder told him today that it would cost $450,000 before land for a modest three bedroom house. Does Labour want to drive down house prices? Ardern skips around that – want to build more homes in the affordable range, she says.
"We're not building homes that a first home buyer is looking for." NZ is building homes that are too large, she says, adding NZ needs more apartments and townhouses.
English is asked about wages – he uses the Super argument, as it's linked to the average wage – Super payments have gone up twice the rate of inflation, he argues as Hosking puts it to him that wages have hardly gone up versus inflation.
Hosking uses that to move on to Auckland costs – how can people deal with them while wages are stagnant and house prices rise? English says National is opening up land. He then gets on to international trade, and having a go at Labour's industrial relations policy.
On productivity, English says JB Were's recent 'productivity recession' comments are "just wrong." They have overstated the case, he says. Ardern disagrees. English again hits out against vague values statements and subsidies for expensive tertiary education policies - they aren't going to help businesses become more competitive in a global economy, he says. Talks about trade deals again.
Then onto medicinal cannabis – Ardern says Labour would support it: "One word, yes." English says National could support an easing of the law if clinical trials along current drug lines show medicinal cannabis will work.
7:24: Into the second break talking about opportunities for school leavers - English notes apprenticeships, while Ardern talks about Labour's planned civics classes and that secondary school students can look forward to some free tertiary education - whether at uni or polytechs.
7:23: Immigration questions allow Ardern and English to also talk about apprenticeships. Ardern says job shortages will be matched with migrant skills. So tradespeople will still be allowed in. She says focus will be on apprenticeships too.
English says that's already happening – young people are telling him that employers are fighting for them and they're doing well. "I'm glad they're not pretty damn hopeless any more," Ardern says.
English says won't slow down migration numbers – doing so would slow the economy. National is working with industries to tweak matching gaps to migrant skills: "Someone has to pick the Kiwifruit, someone has to milk the cows, someone has to drive the trucks."
7:18: Back straight into Labour's tax plans – Ardern says she's being transparent – talks about home ownership plans. Says English and Key brought in a form of CGT – the bright line test – which Labour wants to extend to 5 years from 2, and get the working group to see if that's enough.
English says the housing market is flat to falling. "Speculation has been broken beaten." Says National looking at infrastructure and opening up land; lessons from Christchurch.
7:10: Onto the numbers. English says National's policies are costed and affordable, and that Labour's are vague high-level statements. Put to her that Labour has promised $20bn of policies, Ardern says the fact we know the number is because Labour has put it out there with their fiscal plan.
English tries to take it onto tax – Hosking holds him up on it for later though. PM gets a quip in about Labour taking $1,000 a year off meat workers to subsidise students studying law.
Then onto tax – Ardern says give us a chance to set up a working group. Labour wants to find a way to fix housing affordability. English butts in – affordability is best since 2008 – to which Ardern asks could you expect people to afford a deposit of $150,000 for a house in Auckland.
Into the first break on housing solutions: Ardern says its important her generation could get into housing. "That's important". She says this is lead by her values to which English responds: "People can't go shopping with your values."
7:04: The first question is on the poll: Hosking asks English why National is losing; English says they're not – National's numbers show them a bit stronger. English says he's not there to debate polling numbers – that's up to voters to decide.
Ardern says she's not taking things for granted – we've seen a huge amount of change the last 3-4 weeks so it could change again the opposite direction. Ardern says the Greens will still get the first phone call post-election even if Labour is in a position to form government with New Zealand First only.
7pm: And we're off. Some people might be interested in what the leaders are wearing. I'm not, really, so we'll leave that. Big day today - I reckon it's when the campaign proper starts. Have to admit I was surprised by the 1 News poll - hadn't expected Labour to be that strong so soon. The onus now is on Bill English to solidify and work on National's support. Who would have thunk that at the end of July. What a campaign we're having.