Bill English and Jacinda Ardern go head-to-head: Ardern says she'd rather resign than raise Super age; both desire flat house prices; Winston Peters ruled out as Finance Minister by both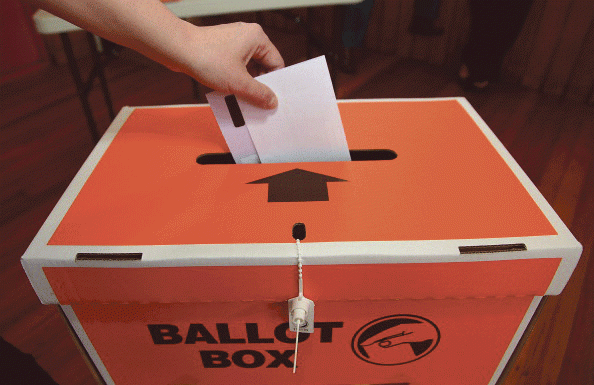 By Alex Tarrant
Labour Party leader Jacinda Ardern says she would rather resign as Prime Minister than raise the Superannuation age. In just one of the many exchanges during three's leaders' debate Monday night, her comment allowed Bill English to insert himself - at least for a minute - as the champion of generational fairness: "Well isn't that letting down her generation because they're going to have to pay the bill for that."
In a wide ranging affair, Ardern and English were quizzed on whether they wanted house prices to drop (both wanted stable values for existing homeowners while more affordable housing also came on stream and incomes rose), and on positions Winston Peters might or might not be allowed in Cabinet if part of a coalition - both ruled him out from being Finance Minister, although the Deputy PM job is still open.
Immigration, Maori Affairs, poverty, backing a US war with North Korea and education were also canvassed. One interesting exchange on child poverty saw English commit to lifting 100,000 childeren out of poverty within three years - 50,000 from Budget 2017's families package, and a futher 50,000 in two-to-three years when National is eyeing up a similar incomes policy. Ardern reiterated a commitment to eradicate child poverty.
Labour's tax policy kept reappearing throughout, with English also taking aim at Labour's fiscal plan. Ardern managed to get in a number of digs at English needing to now give Labour a go at running things.
Our live blog below covers the key exchanges between the two - written during the debate with the latest exchanges at the top and updated every ad break. We have put each new topic in bold.
Debate coverage - latest at the top:
09:50pm - latest:
A quick fire round to end – I was a bit busy with the last update, so here are a few:
One is would they still be around if they lose the election? Both say they wouldn't resign.
One policy they'd like to enact first? Ardern says to eradicate child poverty, English says he'd like every child to get further through school.
What would they march in the streets for?: English is a bit stumped: "The right to govern this country, actually," he comes up with eventually. Ardern: Ending homelessness – everyone having a home.
And both say they'd sack a Minister for deceit / misleading the leader.
Well, we'll leave it there for tonight - both are set to return to the stage to join the expert panel to say who they think won the debate, apparently - I'll let you all cover that one. Cheers.
09:40pm: Gower puts the them that Donald Trump is ringing at 3am in the morning asking for NZ troops to join a war against North Korea. What to do? English says NZ makes own decisions based on own interests. If Trump were to call at 3am in the morning and ask for support from New Zealand for another war then you couldn't just make a commitment over the phone. Would not give a commitment over the phone over military commitment, English says – a lot of discussion needed even when deciding whether to send three more non-combat troops. Ardern pretty much agrees - says would want UN and China to have been involved first.
Another fun bit, now. How would they deal with Winston Peters? What if he wants a stint as PM? Both rule that out.
Deputy PM? English says it depends on the voters. Ardern says that's not off the table either. Both do say Finance Minister off the table.
Associate Finance? "Paddy this isn't some sort of auction," Bill English jumps in for both of them. Both agree that ultimately what voters give them, they'll have to work with.
An interesting one is why would Winston turn to you over the other? "I don't have baggage," is Ardern's response. "That's a matter for Mr Peters," English says – known him for a long time, and it's up to voters, he says. Obliged to make it work if that's what voters give us, he says.
More fun on Winston's bottom lines – Gower reads them out. There's a few. What's one thing that Peters won't get? Ardern says no to a referendum on the Maori seats – at least that's what Labour's campaigning on, she says. English: "Paddy I'm not negotiating with you."
Onto conscience – it's abortion: change the law? "It shouldn't be in the Crimes Act," she says. A very simple view: There'll be people who disagree with it – it can be their right to not have to abort, but says women out there should have the right to.
Gower puts it to English – he says he supports the law as it stands. But does say a vote would be a conscience vote if it went in front of Parliament. Whether it's in the Crimes Act is a matter for Parliament, he says when Ardern asks him whether it should be in there. "I support the current law."
Cannabis: Should people be allowed to walk around with 40 grams or less? English says wouldn't do it along those lines. English says somebody has to make a case that there'll be less harm from decriminalisation. If Colarado experience shows there could be less harm, then English could be open to it.
"We're not campaigning on that," Ardern says, but takes it onto wanting a health based approach instead. Wants conversation to be on health, not justice – locking someone up for having weed is a waste of time, she says.
09:29: After the break Gower tries to get them on a desired population number. Ardern doesn't bite but says Labour's plan would likely see 20-30,000 fewer people coming into the country a year. English says he sees the population rising further above 5 million.
Ardern tries to ask English how he'll deal with Auckland's problems with that sort of population growth. English starts talking about government initiatives like Waterview. That's not a plan, Ardern says. What would we replace it with, English asks – a vision? "You can't replace a tunnel with a vision." He keeps saying vision. Gets a few laughs.
English is asked how come National didn't plan to be bursting at the seams from population growth. He 'admits' nine years ago, when 40,000 Kiwis a year were leaving for Australia, we didn't know that now that number would be zero now.
Ardern tries to attack National's economic plan: "Selling houses to one another and immigration" isn't a plan, she says. Raises Innovation, R&D policies.
Onto education. Gower puts to English whether National has its priorities right. We have 3000 prefabs being used as classrooms, and National is focussing on toughening national standards, he puts to English.
Englsh says they're actually called "modern learning environments." That's a fancy name for a prefab, Ardern butts in. Few laughs.
To tertiary education – why are you giving future lawers, doctors, engineers, some of our highest earning workers, one year free education, Gower puts to Ardern. "…factory workers, future plumbers, carpenters," Ardern replies. Says Labour wants to give opportunity to everyone to access tertiary education.
A change of tack sees Gower ask each for one policy that will make a difference for Maori. English says National has raised the number of Maori receiving NCEA level two. Will continue that. Ardern talks about dealing with poverty and deprivation. Best Start, winter energy payments, she says.
Pike River – Ardern backs Labour's policy that they want to go in. English says he can't rule out not going in - would go if it was safe, but that it's not a political decision.
09:12pm:  We come back in on poverty – why won't National commit to a target for reducing child poverty? Gower asks. English says 50,000 fewer kids will be in poverty after National's families package. If National gets reelected then they can have a crack in the next 50,000 over two-or-three years. English uses this to tout National's social investment package.
Is 100,000 now a target? "Yes I am committing to that," English says.
To Ardern – what's Labour's target. "We've been asking him to do that for nine years," she says – we've got 290,000 kids living in poverty... English says that not's true – Ardern allows him to keep speaking – he has a crack at Labour not having any policies.
Put the targets into law, Ardern says. English again says Labour needs policy: "What's the policy to reduce poverty…apart from putting up taxes?"
Ardern says Labour wants at least 10% out of material deprevation, she says. English is liking his new 100,000 target – keeps raising it. To which Ardern commits to ridding New Zealand of child poverty. WfF tax credits – Ardern is onto Labour's families package, winter energy payments, and Beststart. English tried to butt in – "Wait," she says – gets a bit of a laugh.
English says a big chunk of Best start will go to 80% of families that don't need it. Says need to focus in rather than spraying money across every family in New Zealand. Ardern says English's ideas have been tried and haven't worked.
Here's a big one: Age of Super at 65 – will she keep it there? Ardern has just reaffirmed Andrew Little's stance that Labour won't raise the age. She agrees that she'd rather resign as PM rather than raise the Super age.
"Well isn't that letting down her generation because they're going to have to pay the bill for that," English says. Puts to Gower National's plan to raise the age by two years in 20 years time.
09:00pm: Into the numbers – Ardern is backing Labour's fiscal plan. Same arguments as earlier in the day. English is focusing on the fact that one date was changed from 1 April to 1 July. Is trying to argue that Labour doesn't have anything left for anything else than health and education spending. He's used it to argue that higher taxes will be inevitable
Ardern jumps in to correct – says these numbers were based on Prefu. If it's not in there then it's because you haven't budgeted for it, Bill. They're talking over each other now – English says he's tracked every dollar since we were in an $18 bn deficit. He knows the numbers.
Ardern says this is just going to sound like two bickering politicians. She's waving around Labour's fiscal plan now.
Moving on to money in people's pockets. Gower raises the 'bonfire of growth' – many decent Kiwis haven't had a decent pay rise in years, he puts to English. The median wage up 3.6% the last 12 months English says – womens' pay went up further than mens' he says – raises declining gender pay gap – benefit of a growing economy - few claps there.
Gower puts to him real wages – they're pretty flat and aren't moving the way you say they are. English again uses National Super argument to say the average wage has risen higher than inflation.
Ardern says the main question is how people feel. Two-thirds of people didn't get a pay rise that matched the cost of living, she says.
English asks why Labour then wants to keep raising taxes – CGT, income taxes… "That is scaremongering Bill…I'm going to call you on it." Ardern tells English that's patently false. She's onto the minimum wage – English says Labour's plan to raise the minimum wage isn't aspirational. Ardern actually agrees – it's a floor. But we need productivity improvements, she says.
Gower moves onto why Labour is cancelling National's tax cuts – why doesn't Laobur trust people to spend their own money? Ardern says axing the tax cuts allows Labour to put in a package that will make 70% of families better off than under National's plan.
English is asked what he'll do with his $1,000 – he'll put it towards his family – six kids.
CGT now – could it apply to the family bach, farm or boat? Ardern says Labour will extend the bright line test to five years. Then Labour will do a review. She's asked again up by Gower – farm, bach, boat? Ardern says she's not going to predetermine what the working group finds. She wants to preserve the ability to act in government in the best interests of New Zealanders. Treasury will provide recommendations on who sits on the Group.
English is given a shot at having a go at a CGT – it'll include the person who starts a new business. Says he doesn't know why Labour don't just say they want a CGT. Ardern again says let Labour get the experts together.
08:45pm: We're off – Host Patrick Gower says the debate is in front of a crowd of uncommitted voters. He starts on trust – asks English if he can survive politics without lying? You can certainly earn trust English says – National was trusted to bring the country through the recession and to get the books to surplus. "None of us is perfect."
We're into Todd Barclay – Gower asking English whether he really was just a bystander – is trust a sliding scale? English back to the normal response that he was caught in a situation between two people he happened to know.
Onto Ardern – what if you're caught leading a lie with the New Zealand public, Gower asks. Ardern says it's possible to get through politics without lying. She even says she's never told a lie in politics. If she makes a mistake, it's about fronting it.
An interesting question now from Gower - name one policy on the other side that I'd like to take on? Ardern – National's GP announcement "That's a good idea…and we took it on."
English says National took on free GP visits a few years ago. He then turns it onto Labour – says the one they should take on is National's social investment policy. "Bill, it's called early intervention and Labour was built on it," Ardern interrupts.
Here's the one we've been waiting for - do the leaders want house prices to drop? "I want them to stay flat while incomes rise," English says. Ardern says she doesn't want existing home owners to lose their value, but that Labour wants more affordable houses to come on stream. Smaller houses too, she says.
Gower is taking Labour on about a desire for house prices to drop. Ardern fights back saying she wants more affordable homes available, again. Turns it onto National's track record about unaffordability rising. "It's not about losing value for current home owners," she says.
To English – is his government responsible for killing the Kiwi dream of home ownership? English responds that he recently went to a subdivision in South Auckland. 60,000 FHBs over the next five years will be helped into ownership through Homestart and Kiwisaver. Raises his kids – that didn't take long – said they're part of the generation wanting to buy now.
English says house prices were raising at 20% a year, and now they'd flattened out. The houses are coming, he says. Ardern jumps in and says Bill has had nine years. Home ownership is at the worst in 60 years, she says – teachers, police officers can't afford. "It's time to hand over to someone with a vision and a plan," she says.
English hits back with Capital Gains Tax talk. Gower picks up on that. Kiwibuild building numbers relies on immigration – does Labour want to stop immigration? Ardern says Labour will stop foreign speculators buying homes. Onto immigration, Ardern says in New Zealand there is skill and talent – raises KiwiBuild visa which should contribute to 5,000 overall of migrants and apprentices.
English jumps in – 5,000's nothing – it will stall the construction boom. He's jumping in a bit tonight – a few jokes attract the crowd.
Homelessness – 4 motels purchased by the government, Gower puts to English – will they have to buy more hotels. English says National understands how high prices in the market have put pressure on people. Government subsidises half of private rentals in this country, English adds. So government is doing what it takes. Onto National's house building programmes and he says government "is pulling every lever."
Ardern attacks National for subsidising the private rental market. It's true, it's not, true, no it isn't on lower number of state houses between the two. Another cut in from English has the crowd laughing – Labour copying National's policy.
To end, what's different about English this time than last time. "I got up again," he says – raises that he built the country up from a recession to become great again. Ardern on her experience – what does she have that English doesn't? "Generational change and a vision for the future of New Zealand."
To the break – that was fast out of the blocks!
08:00pm: Good evening and welcome to interest.co.nz's coverage of three's (TV3) leaders' debate on Monday night. We'll be adding updates here (latest at the top) through the full 90 minutes (90 minutes! - the TVNZ one was only 60...) begining at 8:30 pm.
Today was an interesting one on the campaign trail - with National's Steven Joyce going head-to-head with Grant Robertson over Labour's fiscals. I'd encourage you to listen to Brian Fallow on that this evening on RNZ's Checkpoint if you've got any questions on that.
No doubt though, Bill English will be looking to increase the pressure on Ardern over Labour's numbers, economic plan and tax. Where last week's 1 News debate was a rather policy-driven affair, I'd expect tonight's debate to be a bit more prickly between the two. Not to mention, Patrick Gower is moderating this one - so we could get a few left-field subjects and lines of questioning. This one might be classed in the entertainment category of your TV Guides. 
The gloves are off. We'll being following the debate from 8:30 - please do leave your comments below. And refresh every so often - we'll try and have all the highlights posted here for you to return to.
In the meantime, I've got Steely Dan blasting - Dirty Work has just come on if you were wondering.