National to double HomeStart grant to $20,000 for an existing house, raise new build grant to $30,000; Labour's Ardern steps up campaign with 'first 100 days' pledge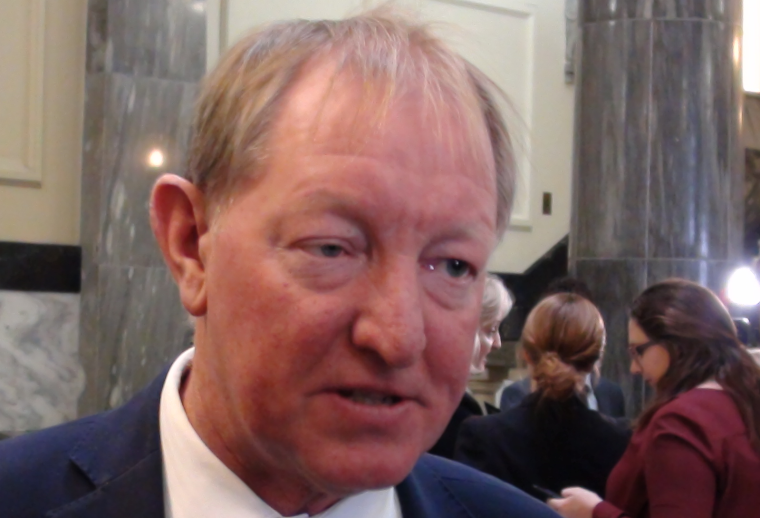 Sunday might well be called 'moving day' for the 2017 election campaign. Both National and Labour looked to set out their stalls with headline-grabbing announcements.
We were expecting a lurch across the centre line from National away from crime, drugs, speed limits and youth beneficiaries, and they duly delivered, with Amy Adams and Nick Smith announcing boosts to government grants for first home buyers.
HomeStart grants - which can be accessed by buyers with certain income and house price thresholds - are to be doubled to $20,000 for an existing house, and lifted to $30,000 for a new build, National announced. Smith and Adams said this would mean that, along with expected KiwiSavings and with Welcome Home Loans allowing for a 10% deposit, a first home buyer would be able to afford a deposit for a $600,000 house in Auckland without the need for any other savings.
National will also simplify the process for Welcome Home Loans, allowing eligible banks to just agree to give a person a 10% mortgage on the spot, rather than making the applicant go through the current process. Read more on Welcome Home Loans here.
The extra grants are expected to help a further 80,000 people into their first home over the next four years, on top of the 31,000 already helped by HomeStart, Adams and Smith said.
Then, on Sunday afternoon, Labour's Jacinda Ardern held a campaign rally in Wellington's St James Theatre. No new policies announced, but the much-awaited 'first 100 days' promise which seems to be expected for every politicial challenger around the Western world. Read the announcement further below.
Read National's announcement below:
National will make it easier for first home buyers to get a deposit by doubling the financial support available when buying an existing house, and increasing it for new builds, Ms Amy Adams and Dr Nick Smith say.
"National believes every New Zealander should be able to buy their own house if they want to – so we are building on our existing suite of measures to support first home buyers," Housing New Zealand spokesperson Amy Adams says.
The changes mean a couple will be eligible for an extra $10,000 of Government HomeStart Grants, taking the grants to $20,000 for an existing home or $30,000 for a new build.
The additional grants mean there is funding to help a further 80,000 people into their first home over the next four years, on top of the 31,000 people the scheme has already helped.
Building and Construction spokesperson Dr Nick Smith says HomeStart Grants complement other Government measures to support first home buyers, including:
-       Welcome Home Loans, which allow first home buyers to access Government-backed mortgages with a 10 per cent deposit
-       KiwiSaver FirstHome Withdrawals, which allow New Zealanders to access all of their KiwiSaver funds to put towards a deposit.
"Take a couple on the average wage in Auckland who have been in KiwiSaver for five years and are looking to buy their first home," Dr Smith says.
"Between the $20,000 HomeStart Grant and their KiwiSaver withdrawal, they will have around $60,000 for a deposit for an existing home.
"Add in a Government-backed Welcome Home Loan, which means they only need a 10 per cent deposit, and they have enough for a house worth up to $600,000 – the Auckland HomeStart cap for existing homes - without needing other savings.
"That's significant support for those New Zealanders, particularly given 18 per cent of home sales in Auckland in the past year were below $600,000.
"If that couple lived in Palmerston North, they would have enough for a 20 per cent deposit on a $300,000 house, without the need for a Welcome Home Loan."
Ms Adams says National will also combine HomeStart Grants and Welcome Home Loans into one HomeStart product, so first home buyers can get all the support available to them from one place.
"We will simplify the application process for Welcome Home Loans to allow accredited banks to approve these 10 per cent deposit, Government-backed loans on the spot – rather than going through an often time-consuming process with Housing New Zealand," Ms Adams says.
Dr Smith says National's policies are helping 200,000 new houses be built over the next six years – the equivalent of four extra Dunedins.
"We are increasing our support for first home buyers, and making it easier to access, to further help young New Zealanders achieve their dream of owning their first home."
The changes will come into force on 1 January 2018. They are expected to cost $74 million per year, to be met from the 2018 Budget allowance. Costs in 2017/18 will be met from the between budget contingency.
Read Labour's announcement below:
Labour will take urgent action in its first 100 days in office to expand support for families and students, make rental homes warm and dry, find solutions to the mental health crisis and accelerate efforts to clean up our waterways, says Leader of the Opposition Jacinda Ardern.
"If we have the privilege of forming a Labour-led Government after the election, we commit to the following 10 priorities during our first 100 days in office along with a range of other urgent work:
· Make the first year of tertiary education or training fees free and increase student allowances and living cost loans by $50 a week from January 1, 2018
· Pass the Healthy Homes Guarantee Bill so families and all renters can live in warm, dry homes
· Ban overseas speculators from buying existing residential properties to help take the pressure off the housing market
· Stop the sell-off of state houses so we can better look after vulnerable families
· Legislate to pass the Families Package, including the Winter Fuel Payment, Best Start and increases to Paid Parental Leave, to take effect from 1 July 2018, so we can better support families, superannuitants and beneficiaries
· Introduce legislation to set a child poverty reduction target and change the Public Finance Act so the Budget reports progress on reducing child poverty
· Resume contributions to the New Zealand Superannuation Fund to help safeguard the provision of universal superannuation at age 65
· Set up a Ministerial Inquiry to fix our mental health crisis
· Take the first steps to clean up our rivers and lakes by holding a Clean Waterways Summit of all key stakeholders
· Increase the minimum wage to $16.50/hour, to take effect 1 April 2018, and introduce legislation to improve fairness in the workplace.
"New Zealand faces a clear choice on 23 September – another three years where we continue to drift and risk seeing the problems just getting worse, or do we embrace the opportunity to take action and build a better, fairer New Zealand.
"For the sake of so many left behind these past nine years, we can't afford to stick to the status quo. Now is the time to make a choice so we can ensure economic growth goes hand-in-hand with greater equality and we can once again be a world leader, a country we can all be proud of.