A review of things you need to know before you go home Monday; deposit rate changes; electronic card spending; ANZ monthly inflation gauge; National prices policies; Labour to build homes in Hawke's Bay; local rates up; NZD lower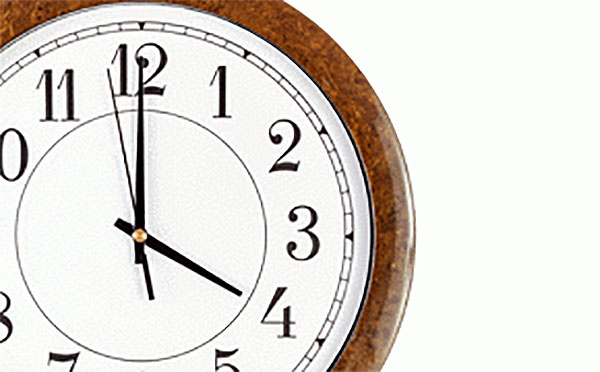 Here are the key things you need to know before you leave work today.
MORTGAGE RATE CHANGES
No changes to report here.
DEPOSIT RATE CHANGES
Westpac has reduced in term deposit rates from 12 months through to 5 years for the $10,000 and above tier level by -10 bps. See rates here.
ELECTRONIC CARD SPENDING
Actual retail spending using electronic cards was $4.9 bln, up +4.4% from August 2016. On seasonally adjusted basis, spending fell by -0.2% in August 2017 after falling -0.6% in July 2017. This is the fourth consecutive month of declining retail card spending, which is mainly influenced by lower fuel prices. Spending rose in four of the six retail industries, with consumables, which includes grocery and liquor, being the largest mover, up +$3.3 mln or 0.2%.
ANZ MONTHLY INFLATION GAUGE
Prices in ANZ's monthly inflation gauge lifted 0.2% m-o-m and 2.6% y-o-y. Lifts in domestic air transport made the largest upward contribution but that was purely seasonal. Housing was mixed, with purchase of housing costs rising but rents moving in the other direction. Increases in hospital and accommodation services also made positive contributions. Of the 36 groups in the gauge, 11 rose, 2 fell and 22 remained unchanged.
NZIER CONSENSUS FORECAST
The NZIER consensus forecast released today shows slightly softer growth over the coming year but upward revisions in the following years. The outlook for this year remains positive, despite some softness earlier in the year. Household spending growth has been revised up and investment forecasts have been revised up from 2018. Forecasts for employment growth have been revised down, with annual growth to be less than 1.5% by 2021. However, unemployment expectations have not been revised.
NATIONAL'S UPDATED POLICY COSTINGS
National has priced their policies, released from 12 August up until yesterday, to cost the tax payer $424 mln in the 2018/2019 year. Across the four year period, the amount allocated through their policy announcements equates to 11% or $1.98 bln of the $17.34 bln reserved for new spending in the PREFU. This would mean National are on track to reduce the Government's net debt to $56 bln by 2022 in contrast to Labour's forecast that would increase the net debt to $68 bln in 2022.
LABOUR TO BUILD IN HAWKE'S BAY
In 2016, the populations in Napier and Hastings grew by 700 but only 100 new homes were built. REINZ states that Hawke's Bay has the lowest housing supply in the country. There is a growing homeless problem in the area. The National Government knocked down more than a 100 state houses in the area and sold hundreds more, aggravating the housing crisis. Now National has had to buy motels in Napier and Hastings to use them as emergency housing. Labour will build a mix of 240 affordable KiwiBuild homes for first home buyers and state homes in Napier and Hastings, says Jacinda Ardern.
SBS COMPLETES PURCHASE OF WAREHOUSE FINANCIAL SERVICES
The Warehouse has completed the sale of its financial services business to SBS Bank subsidiary Finance Now for $18 million. The deal, for Warehouse Group Financial Services, includes Warehouse Money and Marble Finance and sees SBS/Finance Now enter the credit card market.
WHOLESALE RATES HIGHER
Local swap rates are marginally higher today with the 2 yr flat, 5 yr up +1 bps and 10 yr up +2 bps. The 90 day bank bill rate is unchanged 1.94%.
NZ DOLLAR LOWER
The NZD is slightly lower from this morning's open at 72.3 USc. On the cross rates we are at 89.9 AUc and at 60.2 euro cents. The TWI-5 is at 74.0. The bitcoin price has fallen to US$4,299.
You can now see an animation of this chart. Click on it, or click here.