Ardern calls out National over Auckland fuel crisis, attacks govt for setting up working group to look at fuel security over action; Deputy PM Bennett notes pipeline not owned by govt; Damage done over "months or years"; 2012 report contained warnings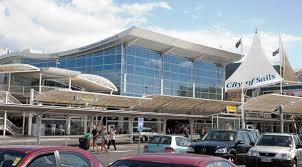 By Alex Tarrant
Labour Party leader Jacinda Ardern has called out National government Ministers over briefings in 2011 and 2012 warning of the disruption likely to be caused if the oil pipeline linking Marsden Point and Auckland were put out of action.
National Party deputy Paula Bennett said warnings had also been given in 2005, and stressed that the pipeline was privately owned. Energy Minister Judith Collins reiterated that the government does not own the pipeline and claimed that enforcing "100% resilience" would have led to extra costs for fuel consumers.
Prime Minister Bill English over the weekend said government would do whatever it could to help mitigate the crisis, which has seen dozens of flights out of Auckland grounded and delayed, after fuel supplies started to run low. Collins said the government had been told on Thursday that the pipeline had experienced a drop in pressure, but that no disruption was expected. That had all changed by Saturday evening, she said. Auckland Airport is now facing 10 days of disruption.
Also see reaction from the Greens, New Zealand First and Infrastructure NZ further below.
Update: Defence Forces get involved; Energy Minister Judith Collins issued the following release at 3:15pm:
Energy and Resources Minister Judith Collins says the Defence Force and government agencies are stepping up to help minimise disruption resulting from the Marsden Point pipeline being out of action.
Ms Collins says top officials from government agencies have held further discussions today with Refining NZ, which owns the pipeline, the Supply Group, representing fuel companies, airlines and others.
"The latest information I have is that aviation fuel supplies in Auckland remain of most concern, but that fuel supplies are sufficient for Auckland motorists.
"Airlines have already reduced schedules and are looking at what further changes they will need to make over the next week. But for now most flights are going ahead.
"It's been made very clear to all of those working on this that the Government will commit whatever resources and effort are required to get this sorted out as quickly as possible with a minimum of disruption.
"I'm extremely heartened by the way everyone involved is working together and focused on what's required. In particular, to those people who've had their travel plans disrupted or who face disruption in the days ahead, we understand they are frustrated. I want them to know we're doing everything possible to get this fixed, but they should understand that it's going to take a little time. At this stage, we're a week or so away from the pipeline being restored.
"The nature of the damage means repair isn't quick and the work has to be done very carefully. But if any additional personnel or expertise from the Defence Force can speed the work up in any way then they'll be made available.
"To free up industry resources to focus upon Auckland Airport, the Defence Force will be using the naval tanker HMNZS Endeavour to move diesel fuel from Marsden Point to other parts of the country.
"The Defence Force will also be providing up to 20 additional tanker drivers to assist local operators in managing their increased workload, cancelling a major exercise with Singapore to preserve fuel, deferring non-essential training and it's also investigating options around refueling smaller commuter aircraft at Whenuapai Airforce Base."
Ms Collins says further work is also being done to get more tankers on the road to carry additional fuel to Auckland.
"We're looking at what we can do to make that easier in a regulatory sense, whether that's around hours of work drivers or weight restrictions for tankers. Safety is always paramount, but where we can have some further flexibility then that's what we will do."
"I am continuing to work with other Ministers and officials and industry and I'm also briefing the Prime Minister."
Ms Collins says fortunately any environmental impacts from the pipeline leak appear to be very limited, with the 70-80,000 litres that escaped into a farmer's culvert now largely recovered and plans underway to treat the soil.
'They were warned, and set up a working group'
Much attention Monday morning was to a 2011 and 2012 series of reports to MBIE, warning about the level of disruption if such an instance occurred. Labour leader Jacinda Ardern said government had serious questions to answer over the episode, zeroing in on National's Simon Bridges, who was Energy & Resources Minister at the time.
Ironically for Labour, given last week's news flow over tax, Ardern ended up attacking Bridges for having set up a working group to look into fuel security issues at the time instead of acting.
"The Government has known for years that there were risks to the security of supply of fuel into Auckland, and particularly jet fuel to Auckland Airport. And they have only got worse as the city grows and air traffic expands," Ardern said.
"One option raised by Air New Zealand in 2012 was for additional jet fuel storage to be built at the Wiri terminal. It urged the Government to help establish a new fuel storage facility in west Auckland with Wiri turned into a dedicated jet fuel storage facility. In a submission to an official review Air New Zealand said storage capacity for jet fuel at Wiri and the airport was 'modest'.
"In a Cabinet paper from 2012 Ministry officials advised the Minister of Energy and Resources Simon Bridges that 'such a terminal would improve the resilience of Auckland's fuel supply chain, but would involve large capital investment – our consultants estimated an upfront cost of $57m.'
"Cabinet instead agreed to a mishmash of minor initiatives – among them; an oil contingency handbook, a working group of industry and officials to look at fuel security issues, allowing higher weight trucks to travel on roads, and a review of information on oil stocks. None of this cost the Government anything," she said.
'Backups would have meant costs for consumers'
Judith Collins on Radio NZ noted that there had been various studies done over the years on backups. "And the issue has always been, obviously the fact that we've never, in 32 years, had any problem with the pipeline at all, and the fact that the cost of having 100% resilience would all end up being passed on to consumers."
There was an opportunity now to look at extra storage facilities in Auckland, she said. "The government doesn't own the pipeline, or any of the fuel storage facilities. Those are all owned by the companies," she said.
But government had offered any help that the companies ask for. Work included putting the military on stand-by to utilise fuel trucks they have to help bring in fuel supply.
Collins said the Marsden refinery had told her damage to the pipeline may have happened "over months or years" by someone digging around the fuel pipe in a particular space, damaging the insulation around the pipeline. This led to corrosion to occur and the pipe to then break.
Put to her that it seemed extraordinary a private land owner would be able to dig near such crucial infrastructure, Collins wheeled out the old line, "Well you might well question that." There was significant signage around these sites, she said, adding the incident was "pretty amazing" for having occurred. Collins said she'd asked whether the land owner was digging for swamp kauri, which the company would not speculate on.
'We weren't aware of the report'
National deputy leader Paula Bennett - also Tourism Minister - also fronted on Radio NZ. She acknowledged the situation was "not great for the airline industry," and tourism.
Bennett said she did not think the episode would damage New Zealand's reputation as a tourist destination. "I think that people will see this as a very rare occurrence. It hasn't happened for 30 years, we don't expect it to happen again, and will be able to make travel plans accordingly."
She was asked about government accountability, given this represented a significant infrastructure failure. "It's not owned by the government," Bennett replied. "It's owned by the fuel companies. It is their job to be getting their product to its source and where it's needed. So, as a consequence of that, it is their job to get it from the refinery into the airport."
Asked whether it was the government's job to ensure regulations making sure there were contingency plans, she said: "I'm sure that we will now look at that, make sure that we've got it all lined up properly. There's other alternatives to a second line. There might be things like extra storage needed in Auckland…that gets you beyond the eight days."
Bennett said she and Energy and Resources Minister Judith Collins were not aware of the MBIE reports detailing the risks - although did say she was aware of warnings given in 2005 when Labour was in power. "We'll obviously be looking at it."
"It's private business…that own that line, and you would expect them to have better contingency plans. So, we'll go and look at that, and make sure that we're getting it right," Bennett said.
"I just don't think everything's kinda the government's fault...trying to blame us for a pipeline that's gone down in really unexpected circumstances, that we don't own and that is privately thing. So look we can look at it, we'll look at the report, we'll be willing to make changes as they need to, we'll throw everything that we've got at it at the moment to make sure that it's up and running," she said.
'Environmental risk'
The Green Party paid attention to the environmental risk called by the leakage:
Northland Regional Council and Refining NZ need to release scientific evidence to support claims there has been no environmental damage from the rupture of the pipeline taking aviation fuel to Auckland airport, the Green Party said today

The Regional Council and the company need to be open with the public about how and why the rupture occurred, and the damage the fuel spill has done to the peat wetland, wildlife habitat and water quality at Ruakaka and beyond the site.

"Even if contaminated soil has been removed, further excavation of the wetland could be needed. This could have implications for the water table in the wetland, water quality and native wildlife.

"Kuaka/godwits are about to return from their migration to Siberia. We need to avoid any pollution of the estuarine habitats they use to feed.

"The fact a pipeline with such significance to our transport can be ruptured and create contamination so close to a wildlife refuge shows why we need proper enforcement of the Resource Management Act to ensure our environment is protected.

"Northland Regional Council needs to ensure Refining NZ not only cleans up the site, but that strong measures are taken to ensure this doesn't happen again and wetlands are protected. Our environment and remaining wetlands deserve better," said Ms Sage.
'Proves we need rail to Marsden Point'
Winston Peters said the debacle proved rail to Marsden Point from Auckland was required:
The public needs to know how the fuel pipeline from Marsden Point has been cut, says New Zealand First Leader and Northland Member of Parliament, Rt Hon Winston Peters.

"How come signs were not put up? All we are getting from the government on this at the moment is fluff.

"This debacle is further proof a rail link has to be established to Marsden Point. We can't rely on a pipeline and we cannot use roads because of the enormous dangers.

"International tourism and exports are now being placed at serious risk.

"The digger driver was reportedly hunting for swamp kauri at Ruakaka and the damage was done three months ago.

"Why was this digger working where it was and why was the damage not successfully rectified?

"The government was warned years ago as to the serious risk of the pipeline being cut and has done nothing to offset this risk.

"Deputy Prime Minister Paula Bennett tried to pass the buck by saying the pipeline was not owned by the Government but by the fuel companies and it was their responsibility to look after it.

"That might be so but it's the government's responsibility to ensure the fuel companies are doing their job," says Mr Peters.
'Second pipeline not the right answer'
Infrastructure New Zealand said extra storage and better roads, not an extra pipeline, was the answer:
"The rupturing of the Marsden to Wiri oil pipeline has identified issues in resilience planning which should be resolvable without building another pipeline," says Stephen Selwood, Chief Executive of Infrastructure New Zealand.

"Increasing fuel storage so that the country has some redundancy in the event of pipeline damage is one option. For this to occur, asset owners need to be able to consent storage and protect assets from reverse sensitivity objections.

"Resilience investment needs to be more strongly recognised in our planning and consenting frameworks so that regulatory barriers do not discourage industry from providing the backup New Zealand needs.

"In addition, we need to ensure fuels can be transported around the country in the event of an emergency. In particular, the corridor linking Whangarei to Auckland needs to be robust and we need to have enough vehicles and drivers to respond to urgent need.

"There may also be opportunities to strengthen existing assets to make them less vulnerable to disruption. Recent reporting suggests signage may have been poor near where the damage to the pipeline occurred. Keeping infrastructure corridors well-maintained is a priority and should be monitored.

"Technology is a vital part of the solution. 3D mapping tools and Building Information Modelling (BIM) can be used to maintain a detailed understanding of where assets are located. Better systems for obtaining, holding and accessing this information are required.

"Major supply problems suggest contingency planning has been inadequate. This is a significant rupture, but not one which should sit outside the bounds of good resilience planning.

"It is unclear exactly who is or should be accountable for ensuring the security of supply in the event of a disruption.

"Major parties have voiced support for the creation of an Infrastructure Commission. Taking a strategic leadership position on activities like resilience monitoring, preparation and reporting would be a core activity of such an entity," Selwood says.