Winston Peters holds the balance for National vs Labour-Greens in Newshub-Reid poll; Greens recover, NZ First up slightly; Bill English up in preferred PM stakes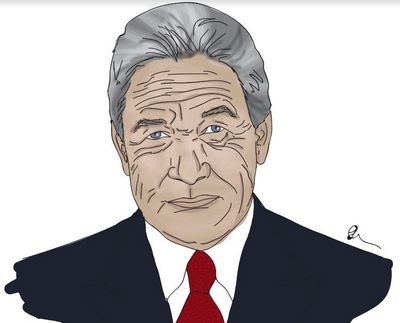 By Alex Tarrant
The final Newshub-Reid Research poll before Saturday's election shows National ahead of Labour, although Winston Peters is King-or-Queen-maker when you add the Greens to Labour's position.
National on 45.8% was down 1.5 points from a week ago. They would get 56 seats in a 122-seat Parliament on these figures. This means the Maori Party's two projected seats from electorate wins (they're polling down 0.7 points at 0.4%) and ACT's one seat from Epsom (flat at 0.6%) wouldn't be enough to give National the 62 seats required.
Labour on 37.3% was down 0.5 points - 45 seats. The Greens on 7.1% (up 2.2) would return 9 MPs, giving that bloc 54 seats.
This means New Zealand First's 7.1% - up 1.1pts; 9 seats - could get either National or Labour-Greens over the line. This poll broke the mold by showing New Zealand First strengthening - they had been trending down in the major polls recently, with last night's 1 News Colmar Brunton showing them hovering around 5% (the actual reading was 4.9%).
Meanwhile, TOP was down 0.7 points at 0.9%.
On the preferred PM stakes, Bill English was up slightly at 34.7%. Jacinda Ardern was down slightly at 29.6%.
The New Zealand dollar initially rose a fifth of a USc after the result, but had soon pared back most of that gain within 20 minutes.