Support for Labour/NZ First/Greens Government up from October, with government confidence the highest it's been since the start of the Key era, according to Roy Morgan Research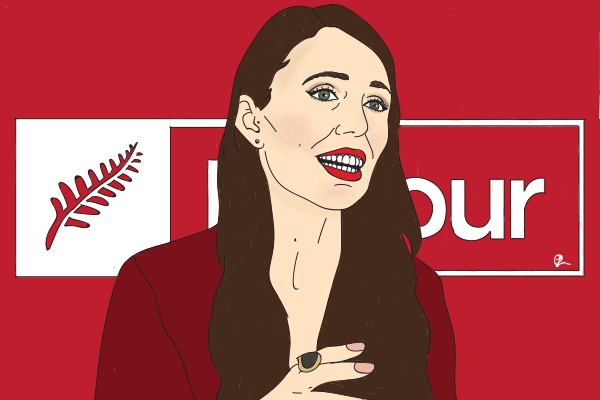 The latest Roy Morgan poll results show Jacindamania lives on as the new Government settles into office.
Support for the Labour/NZ First/Greens Government has increased 6% since early October to 54.5%.
Meanwhile support for a National/Act Government has slumped 5.5% to 41%.
The Roy Morgan Government Confidence Rating has jumped 15.5 points to 146.5 points - the highest since early in the John Key era in January 2010.
Roy Morgan Research CEO, Michele Levine, says Prime Minister Jacinda Ardern has brought a new level of confidence to New Zealanders with the generational change she represents.
"Jacinda Ardern was finally declared the victor of New Zealand's tight election in mid-October when NZ First Leader Winston Peters announced his party would form Government in support of Labour rather than the existing National-led coalition.
"Since Peters made the announcement, just over a month ago on October 19, Ardern has stepped into the role with consummate professionalism and already embarked on several key overseas trips to Australia, Vietnam and the Philippines.
"As is customary Ardern's first overseas trip in early November was to Australia to meet Australian PM Malcolm Turnbull and from there it was onto the APEC Leader's Meeting in Da Nang, Vietnam and from there to the East Asian Summit in the Philippines at which Ardern met world leaders including US President Donald Trump, Canadian Prime Minister Justin Trudeau and Chinese President Xi Jinping.
"Ardern's rise to the top job has seen an unprecedented spike in the Roy Morgan Government Confidence Rating – with 66.5% (up 8% since October) of New Zealanders saying New Zealand is 'heading in the right direction' contributing to a Roy Morgan Government Confidence Rating of 146.5 – the highest in nearly 8 years."
Additional poll results show:
Support for Labour/NZ First is at 44.5% (up 7% since early October), a slight increase from their election result of 44.1% while coalition partners the Greens are on 10% (down 1%).
 
Support for National is at 40.5% (down 5.5%) and down 3.95% from their election result of 44.5% while their right-wing colleagues Act NZ are stuck unchanged on 0.5%.
 
Of the parties outside Parliament it was new party 'The Opportunities Party' (TOP) which attracted the most support at the election (2.4%) without winning a seat and support for TOP is now at 2% while support for the Maori Party is at 1.5%, up slightly from their election result (1.2%).