Leader of the Opposition says it's 'unacceptable' for PM to keep a document that supposedly reveals how the Government will behave, deal with the media and be held accountable, under wraps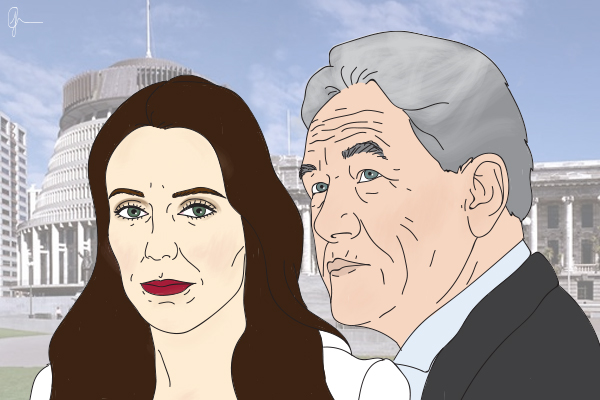 The Opposition is lashing out at the Government for its "lack of transparency", as it refuses to release details of its coalition agreement.
Newsroom journalist Sam Sachdeva reports that the day after Labour and New Zealand First signed an eight-page public coalition agreement on October 24, the New Zealand First leader Winston Peters told media about a 38-page document "of precision on various areas of policy commitment and development".
Peters said the document included media strategies, directives to ministers and the appointment process for diplomats.
While it was still being finalised at the time, he said it would be made public, noting it was "for the province of the Prime Minister to release".
Yet Prime Minister Jacinda Ardern's office has refused to release the document following an Official Information Act request from the Newsroom website.
Ardern's adviser Heather Simpson (who was Helen Clark's top adviser) reportedly says "the Prime Minister does not hold any such information".
Newsroom reports the letter refers to Section 2 of the Act, which says official information only covers information held by "a Minister of the Crown in his official capacity".
However the Ombudsman's OIA guidelines for ministers say that while official information does not include information held by a minster in their role as a member of a political party, "such information may become official information if it is subsequently used for official ministerial purposes".
Newsroom has appealed the Government's decision to the Ombudsman.
National Party leader Bill English has responded to the situation saying: "The document, confirmed by Winston Peters, goes to the very heart of the formation of the new Government.
"It is unacceptable for the Prime Minister to claim it's not public information. It is and the public deserves to know how the new Coalition, and therefore the country, will be run.
"This is not the openness and accountability promised by Jacinda Ardern and Winston Peters and enshrined in the public version of their Coalition agreement…
"This lack of transparency is becoming a habit for this Government."
English also accuses the Government of "refusing to answer even the most basic questions in Parliament as well as written questions from Opposition MPs and queries from the media".
Newshub reports the Opposition has asked the Government nearly 6300 questions in writing over the past month - most of which relate to what events or meetings a minister had attended on a particular date.
Labour Leader of the House Chris Hipkins says the Opposition has its priorities wrong and is spamming the Government.
Yet English says Government is simply "disorganised and secretive".