A review of things you need to know before you go home on Wednesday; mortgage and deposit rate changes; home loan affordability; current account; migration; overseas visitors and travel; overseas trade; rates higher; NZD lower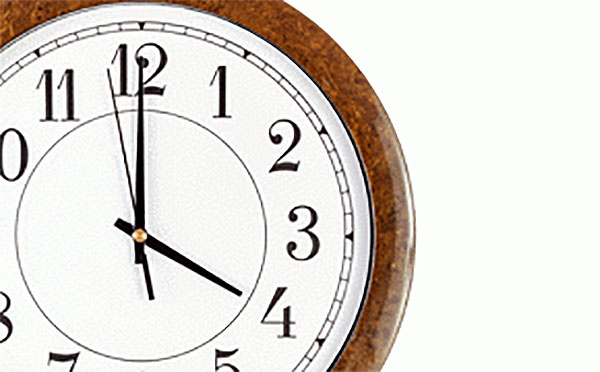 Here are the key things you need to know before you leave work today:
MORTGAGE RATE CHANGES 
Housing New Zealand Corporation has reduced its 5 yr rate from 5.75% to 5.69%.
TERM DEPOSIT RATE CHANGES
BNZ has lowered its longer term, 2 yr to 5 yr, term deposit rates by -5 bps to -15 bps. See rates here.
HOME LOAN AFFORDABILITY
Interest.co.nz's Home Loan Affordability reports for the month of November have been released today. There has been a significant improvement in housing affordability on Auckland's southern outskirts thanks to falls in lower quartile house prices in Papakura and Franklin.  The lower quartile selling price in Papakura dropped to $549,000 from $575,000 in October, putting it well below its June peak of $588,000 but still above the November 2016 lower quartile price of $537,000. In nearby Franklin (which includes Pukekohe) the lower quartile price dropped to $540,000. Elsewhere in Auckland, lower quartile prices are so high that mortgage payments on homes purchased at those prices would eat up between 43% and 56% of typical first home buyers' take home pay.
CURRENT ACCOUNT
The current account deficit for the twelve months ended September 2017 was -$7,100 mln. This is marginally lower than the deficit of -$7,139 mln recorded in September 2016. The September 2017 number was made up of a goods balance of -$2,377 mln, a services balance of $4,481 mln, an investments income balance of -$8,520 mln and transfers of -$683 mln. The net investment position, which drives the investment income, was at -$156.7 bln, up from -$167.9 bln in September 2016. As a percentage of GDP, the current account balance was at 2.6% compared to 2.7% as at September 2016. The net investment position to GDP ratio was at -56.3% compared to -64.3% as at September 2016.
MIGRATION
There were 70,400 migrants into New Zealand for the year ended November 2017, the same level as twelve months to November 2016 and lower than the 72,400 peak of July 2017. The November 2017 result was made up of 131,500 arrivals and 61,200 departures. Increase in departures of non-New Zealand citizens was the primary driver behind the drop in annual migration. Net migration to Australia continues to be flat.
OVERSEAS VISITORS AND TRAVEL
Overseas visitors to New Zealand were up by 8% in the year ended November 2017 when compared to November 2016. Of the record 3.71 mln visitors arriving in New Zealand in the year ended in November 2017, just over half were holidaymakers and nearly a quarter were visiting family and friends. New Zealanders travelling overseas also established a new record of 2.84 mln overseas trips, up 10% on twelve months to November 2016. The biggest increase was to Australia, China and the Philippines and biggest decrease was to Indonesia.
OVERSEAS TRADE
Imports in November 2017 were up 27% year-on-year to $5.8 bln, the largest increase since December 1999. Exports rose 20% to $4.6 bln, the largest rise since January 2014. Aircrafts, aircraft parts, motor vehicles, computers and diggers were the imports with the largest increase, whereas, milk powder, butter and cheese lead the rise in exports. The trade deficit in November 2017 was $1.2 bln, compared to an average of $447 mln for the previous five November months.
STATE HOUSING
The Government has today cancelled the sell-off of state housing, which will stop the transfer of up to 2,500 state houses in Christchurch. The Government is committed to not only keeping the current stock of state housing but also add to it. This is in contrast to the previous Government, which was looking to sell state housing and reduce the role of Housing New Zealand.
STUDENT LOANS
The Student Loan Scheme Annual Report 2016/17, released today, shows that the total amount of overdue loan payments stands at $1.2 bln, up more than 12% on the day before. The report shows that students are leaving study with higher debt and taking longer to pay it off. Fewer students are going on to study at post-school levels, being put off by higher costs and the burden of debt. The Government is looking at policies such as free post-school education to address this.
WHOLESALE RATES HIGHER
New Zealand swap rates are higher and steeper, with the 2 yr flat, 5yr up by +2 bps and the 10 yr up by +3 bps. The 90 day bank bill rate is unchanged at 1.86%.
NZ DOLLAR LOWER
The NZ dollar is lower to 69.8 USc mark. On the cross rates it is at 91.1 AUc and 58.9 euro cents. This puts the TWI-5 at 72.6. The Bitcoin price has fallen to US$16,487.
You can now see an animation of this chart. Click on it, or click here.