Housing Minister says 2500 Christchurch state houses due to be sold by mid next year will now be retained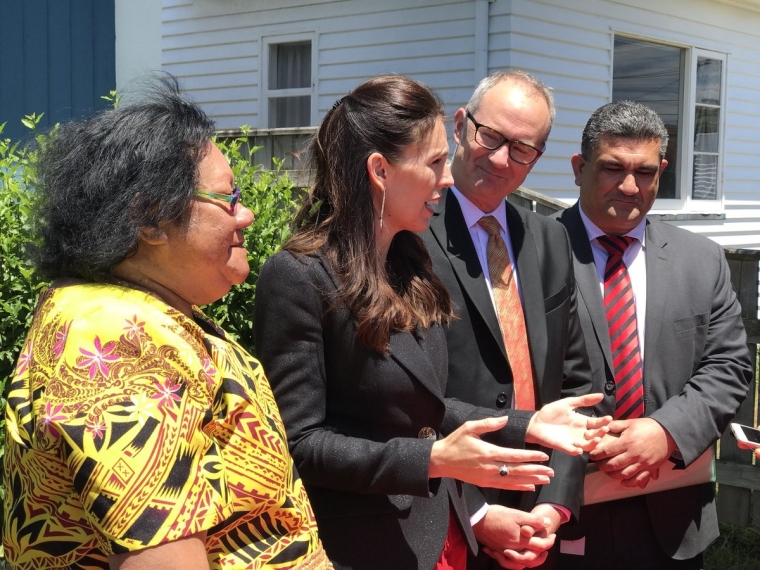 The coalition Government has cancelled the sell-off of state houses, which was another of its first 100 day promises.
Housing and Urban Development Minister Phil Twyford said the move would  stop the transfer of up to 2500 state houses in Christchurch.
He made the announcement in a state housing area in Miramar, Wellington. The announcement was also attended by Prime Minister Jacinda Ardern.
"Tenants in the suburbs of Shirley, Bryndwr and Riccarton had been told they were likely to have a new landlord by mid next year," Twyford said.
"This week they will receive letters telling them their homes will not be sold.
"I'm pleased these families will be able to enjoy Christmas without the uncertainty this sale would create."
Twyford said that community housing providers have an important role to play in housing those in need, "but the first and last provider of public housing must be the state".
"This Government is committed to not only keeping these houses within state ownership, but increasing the number of state houses. And a modernisation programme by Housing NZ will mean more dry, warm and healthy state houses.
"While this is the end of large-scale state housing sell-offs, Housing NZ will be rejuvenating its stock by building and buying newer homes where they are most needed and selling houses that are no longer fit for purpose.
"Sales to renew and grow the stock are quite different from the systematic large-scale sales used by the previous government to reduce the role of Housing NZ.
"Large-scale sales of state houses during a housing crisis do nothing to help house our most vulnerable people," Twyford said.
The latest announcement follows on from Twyford announcing that an interim unit has been established to start work on the KiwiBuild affordable housing programme.
Taking the 'first steps' to implementing the KiwiBuild programme was another of the coalition Government's first 100 day promises.