Judith Collins the first to throw her hat in the ring as a National Party leadership contender, followed by Simon Bridges and Amy Adams
Selwyn MP Amy Adams is the third National MP to throw their hat in the ring for the party's leadership, following Simon Bridges and Judith Collins declaring their candidacy earlier on Wednesday.
Speaking to reporters outside Parliament, flanked by MPs Chris Bishop, Maggie Barry, Tim Macindoe and Nikki Kaye, Adams said she believes she has the leadership skills to lead the party well.
She says that bringing the four MPs along with her was signalling that she had "very strong support" within the Caucus.
On what sets her apart from the other candidates, she says her "urban and rural blend" is a "rare and unique capability that I bring to the job."
Adams also touted her political experience, saying the 10 portfolios she held while in Government demonstrates she has proven she can "tackle the hard issues."
All the MPs with Adams ruled themselves out as possible deputies, while Adams herself threw her support behind Paula Bennett.
"We have an excellent deputy in Paula Bennett, she has my full support. I think any speculation on a change in deputy is, frankly, no more than speculation."
Earlier on Wednesday, Bennett said on Facebook she was not seeking the leadership, as she believed it is her role as deputy where she has the most to add.
"Our new leader will need help from an experienced, loyal deputy and I offer that," she said. 
Adams says the first time she had any conversations about taking over National's leadership was after Bill English resigned on Tuesday morning.
In fact Adams "pretty much begged [Bill English] to stay" on as leader and, on a number of occasions, told him that staying on was "the best thing for the party."
Collins and Bridges
Adams is the third National MP to announce they are in the running to replace Bill English as leader of the Opposition.
Collins was the first to declare her intent, taking to Twitter on Wednesday morning saying National will need "strong and decisive leadership if we're going to win in 2020.
"I'm that person," she continued.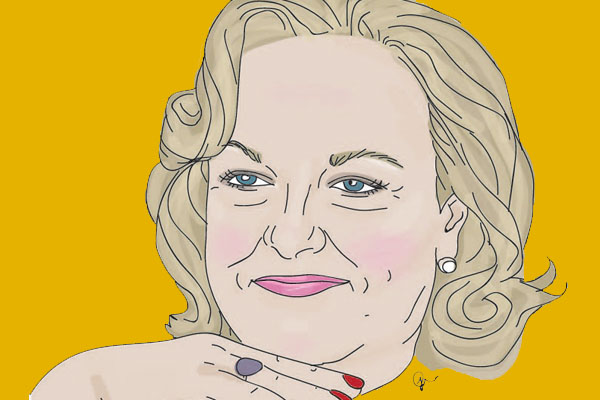 Hours later, Bridges held a press conference confirming he was standing for the leadership.
"I think I offer the right blend of generational change and experience," he said.
Bridges, 41, held senior portfolios in the previous National-led Government, including Labour, Transport and Economic Development. He was also the Leader of the House. 
"All of that gives me the experience and the drive to try and do this job well."
He says since Bill English announced his retirement, "many" of his colleagues have approached him about standing for leader.
He would not, however, say who the MPs were, or how many had approached him but says he has "strong support" within Caucus.
Bridges says the party needs to "renew and refresh" before the 2020 election.
"That means in policy terms, [as well as] in terms of our people – blending that experience we have got that makes a real difference, but also the bundles of talent that we have in the National caucus and ensuring that continues to come through."
Nikki Kay ruled herself out on Wednesday morning.
Bridges says he has the "highest regards" for Adams. "Whatever happens, I look forward to working with her."
He had similar words for Collins, calling her "a star" and someone who brings a lot to the Caucus.
The Tauranga MP would not be drawn on who he would prefer to be his deputy but says he would be happy to work with Bennett, noting that the position is "not actually vacant."
Rodney MP Mark Mitchell is also tossing up a run at the leadership, telling reporters this morning he was considering running but will think about it over the next four of five days. He ruled out a run at deputy.
National finance spokesman Steven Joyce has not yet made up his mind if he will stand or not.
He says a number of his colleagues have asked him to run but he at the moment he is "considering his position."
An 'interesting' race so far, PM says
Prime Minister Jacinda Ardern was not giving much away in terms of what she thought of the declared candidates, saying only the leadership race is "interesting."
"The issue for us is to make sure the Government is operating as successfully as possible; who I'm up against is ultimately up to them to decide."
Deputy Prime Minister Winston Peters says National needs someone who is intelligent, popular, seriously good on their feet and charismatic as it's leader.
"The last time they had someone like [that] was 25 years ago," he said.
The leadership bids come after Bill English revealed on Tuesday he was stepping down as party leader and leaving politics.
English would not say who he wanted to take up the job, only that it was "a decision for the caucus."
"I'll just have a vote, like everyone else in the process and I expect I might enjoy them coming to ask me for it, after years of having to go ask other people for their votes," he said.