Rodney MP Mark Mitchell is seen by many as the underdog of National's leadership race but to him, that does not matter. Interest.co.nz asks the former Defence Minister what he brings to the table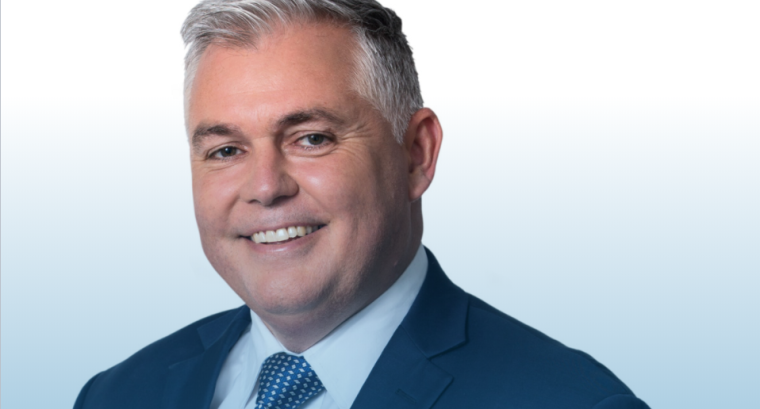 Former Defence Minister and cop Mark Mitchell says one of his biggest strengths is something most people have written off as his greatest political weakness – he is relatively unknown.
When he jumped into National's leadership race earlier this week, a resounding cry of "Mark who?" spilled out from much of the country.
Despite his relatively high-profile defence portfolio in Government – a portfolio he held for a little over six months – he has very little name recognition with most New Zealanders.
This is something he admitted in the press conference when announcing his candidacy.
But Mitchell does not seem care. In fact, it is something he embraces.
"One of my strengths is that I am a blank canvas," he says
"[If I win the leadership race] I can go out and start campaigning and allow the country to find out who I am, and what makes me tick."
There are no preconceived ideas around who he is, Mitchell says. "You might actually see that as a real strength, rather than a weakness."
In the meantime, the fact that his level of political fame has become so prevalent puzzles him.
"At the moment, my profile does not matter because the only people who can vote for me are the people at Caucus; most of them know me pretty well."
He has a point. Next Tuesday, all 56 National MPs will file into their Caucus meeting room and go through the motions of selecting their leader.
Although they can be lobbied by the public, it's their vote that matters.
"The challenge for me if I'm elected leader next week, will be to get out to the country and then raise my profile," Mitchell says.
A refresh in policy, but not the front bench
Unlike some of his competitors, such as Amy Adams and Simon Bridges, he is willing to discuss what policies he would spearhead if he was elected leader.
"You would definitely see a refresh around our policies."
He says most New Zealanders see National as strong fiscal managers and that's what the party brings to the table. But Mitchell says he wants to "bring a softer face" to National.
"This means being able to present ourselves to New Zealand as not just being very good fiscal managers but actually just having heart and real passion and feeling for what's happening in the country and in the community."
One "soft face" policy he wants to champion is having a serious look at occupational health and safety.
He also suggests that under his leadership, National would be looking closely at environmental policies and issues related to climate change, as well as ways to get kids more active outdoors.
When it comes to his front bench, he is less concerned about bringing in newer blood than some of his leadership rivals.
"I'm not one of these people who comes out and says 'there is going to be a massive generation change'
"There is not going to be massive changes in terms of a generational refresh under my leadership because every single one of those Caucus members have earned the right to be there and they all get judged on their own merits."
He has already indicated he would keep National's finance spokesman Steven Joyce in the role should he be elected leader.
Coalition partners
Any National MP will be quick to point out that their party is the "largest Opposition in New Zealand's history," and at 44.5%, they're correct.
But under MMP, this is not as impressive as it might sound. National lost the election because it was unable to form a Coalition with New Zealand First.
To have a real shot at winning in 2020, National needs to do a better job of managing those relationships.
One of Mitchell's main strengths is he is well-liked across the political spectrum – notably, he and NZ First Leader Winston Peters are good friends.
When quizzed about his ability to bring in Coalition partners before the 2020 election, Mitchell says being National's leader means being able to build relationships to put the party in that position.
"The leader of the National party has a big responsibility under an MMP environment to position our party to put them in the best possible position to be able to form a government with whatever result the people of New Zealand decide to deliver under our MMP system."