A review of things you need to know before you go home on Tuesday; Co-op Bank trims a rate, nasty trade surprise, retailers positive, better energy efficiency, insurers with stunning ROE, swaps up, NZD slips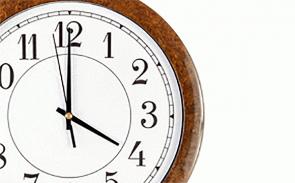 Here are the key things you need to know before you leave work today:
MORTGAGE RATE CHANGES
No changes today.
TERM DEPOSIT RATE CHANGES
The Co-operative Bank has taken -5 bps off of their six month term deposit rate.
NASTY TRADE BALANCE SURPRISE
The January trade balance came in with a surprisingly large deficit. Markets were expecting break-even but a -$566 mln deficit has been posted. The New Zealand dollar stumbled a bit on the news. It is the largest deficit for a January month since 2007 and is in stark contrast with last month's surplus, which was the largest ever for a December month. Exports were expected to rise by $200 mln but in fact fell by -$100 mln. Imports were expected to fall by -$300 mln but in fact didn't fall at all from December. Stats NZ has highlighted the strong rise in tractor imports in its news release but in the grand scheme of things the whole mechanical and electrical equipment category of imports are rising, and have been for more than six months. Let hope this capital investment adds to our productivity.
POSITIVE BUT FEELING THREATENED
Retailers are reporting that that the Christmas trading season was largely positive for most. And this is despite the challenge of companies like Amazon, which they complain, have tax (incl GST) advantages over the locals. Looking ahead, retailers are generally positive about the first quarter of 2018, with 76% expecting to meet their sales targets. "However, there is concern about the likely financial and compliance costs of new Government regulation," they say, rules and costs that won't apply to Amazon.
CHARGED BUT ANONYMOUS
The FMA has filed criminal charges against a company and its New Zealand based director for breaching the Financial Service Providers (Registration and Dispute Resolution) Act. But they don't disclose who that involves. The FMA also says the FSPR has been abused by businesses and individuals who use New Zealand's reputation as a well-regulated country to target overseas investors. (But they don't finger the Companies Office for allowing them to be registered here in the first place.)
DIFFERENT TUNE
The Green Party leader James Shaw had the 'honour' (?) of releasing new Statistics NZ work developed under the previous government. The new "System of Environmental Economic Accounts" (SEEA) measures the interactions between the environment and the economy in a way that hasn't been done before in New Zealand. Shaw was approving because it shows that greenhouse gas emissions are growing far slower than the economy. Over 25 years, emissions grew +24% while the economy grew +102% in the same time (real). The emissions peak was 2005.
BIG AND VERY PROFITABLE
We may have had a mis-reading of this new data. Even though the J10 data is labeled 'Quarterly' it is in fact 'rolling Annual'. The following updates our earlier note. The Reserve Bank has today begun publishing new quarterly statistics that will provide insights into the structure and activities of the insurance industry. They reveal an industry with annual premium revenues of $7.6 $29.1 bln plus annual investment income of $518 mln $2.8 bln. It has an annual after tax profit of $532 mln $2.7 bln in the year to September, 2017 after paying $144 $929 mln in income tax at the rate of 21.3% 25.7%. It has $7.3 bln in capital supporting total balance sheet assets of $20.9 bln. Their return on equity is 7.2% an eye-watering +36.4% in the year to September 2017.
BENCHMARK INTEREST RATES FIRM
Wholesale swap rates up a little today and flatter. The two year is up +2 bps, the five year is also up +2 bps but the ten year is only up +1 bp. However the UST 10yr is up +1 bp at 2.87%. The Aussie Govt 10 yr is unchanged at 2.76%. The China 10 yr is unchanged at 3.89% and the NZ Govt 10 yr is unchanged as well at 2.95%. The 90 day bank bill rate is back up +1 bp at 1.92% today.
BITCOIN UP
The bitcoin price is now at US$10,295 or +6.6% higher than this time yesterday.
NZ DOLLAR SLIPS
The Kiwi dollar is a little lower against the greenback at 72.9 USc, a little softer against the Aussie at 92.8 AUc and lower against the euro at 59.1 euro cents. That puts the TWI-5 just under 74 and slipping.
This chart is animated here. For previous users, the animation process has been updated and works better now.