Tax Working Group chairman Michael Cullen is signalling environmental taxes are on the agenda. EY's David Snell welcomes this and says it could be a way to change people's behaviour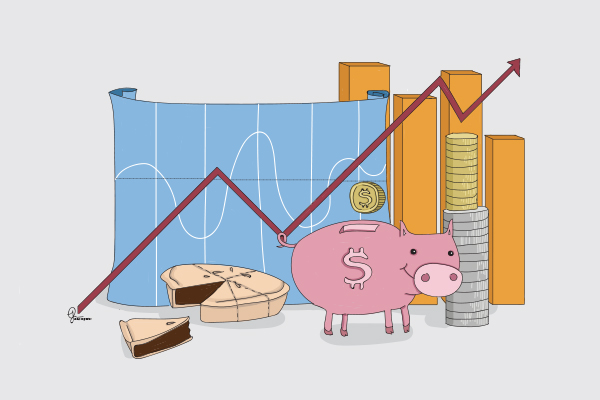 The Chairman of the Group tasked with shaking up New Zealand's tax landscape has been praised for signalling his intent to recommend new environmental taxes.
In a speech last week, former Finance Minister Michael Cullen made clear some form, or forms, of an environmental tax are on the Tax Working Group's agenda.
Cullen said the effects of global warming are evident and New Zealand faces "a number of environmental challenges," including water pollution, plastic pollution and overallocation of water.
"All this means that the possible use of the system to change people's behaviour in ways which increase the wellbeing of all of us is very much on the agenda at the present time."
Of all the taxes he said the group would consider in the speech, his comments about an environment tax were the most pointed.
'He's right'
EY executive director, and tax expert, David Snell says Cullen was absolutely right to put such an emphasis in this area and the time is right for an environmental tax to be examined.
"You can't overstate the role of technological change and data in the way tax systems work now."
He says using artificial intelligence and robotics, which can gather a staggering amount of data, gives a much stronger case of re-examining the existing broad-based, low rates tax system which has been in place for decades.
"Technology gives us better tools to put in place incentives and/or corrective taxes for areas such as environmental taxation.
"I think that Cullen is right to raise environmental taxation as part of the terms of reference."
Cullen's comments around "changing people's behaviour" through taxation are especially relevant on the issues of environmental taxes, Snell says.
"You can collect data in all sorts of sophisticated ways that you could never do before – potentially that could mean you could design and manage a tax system by actually targeting taxes to change behaviour, rather than targeting taxes just to raise revenue."
Cullen made a point of calling out plastic pollution in his speech. Using this example and applying it to plastic bottles, Snell says it would be relatively straightforward to change behaviour in this instance.
"You can find out now, quite easily how many plastic bottles are being produced, who are producing them, who they are being used by and what proportion of them are being recycled," he says.
"Then you can target your tax instrument based on a much better string of data so you have some chance of making it stick."
This doesn't stop at plastic bottles, Snell says, adding that the working group could look at tax on fuel, agriculture, and expanding the scope of the fringe benefits tax to incentivise the use of electric vehicles.
What does the OECD say?
According to the OECD's guide for policymakers on environmental taxation, protection of the environment generally requires collective action, usually led by Government.
"Without Government intervention, there is no market incentive for firms and households to take into account environmental damage since its impact is spread across many people and it has little or no direct cost to the polluter."
How would a Government design an environmental tax? It has a few suggestions.
"Environmental tax bases should be targeted to the pollutant or polluting behaviour, with few (if any) exceptions," it says, adding that the tax rate should be commensurate with the environmental damage.
It also suggests the tax must be credible and its rate predictable in order to motivate environmental improvements.
"Environmental taxes may need to be combined with other policy instruments to address certain issues," the OECD says.