A review of things you need to know before you go home on Wednesday; Coop cuts home loan rates, business confidence sags, NZX50 tumbles, temps warmer, cyber losses grow, swaps drop, NZD stable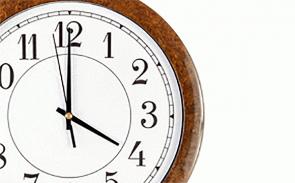 Here are the key things you need to know before you leave work today:
MORTGAGE RATE CHANGES
The Cooperative Bank cut -4 bps from their owner-occupied 18 month and 2 year fixed rates to 4.65% each.
TERM DEPOSIT RATE CHANGES
No changes to report here.
THE GLOSS IS OFF
The post-election business confidence survey has not returned to its pre-election levels, unlike surveys of consumer confidence. ANZ says: "Headline business confidence and firms' views of their own activity have trodden water in March, both little changed from the preceding month. Belying the headline measures somewhat, all key activity indicators improved further, albeit while remaining well off their cycle highs. Pricing indicators were broadly steady." The retail and agriculture sectors sank significantly however.
THE GLOSS REALLY OFF
The NZX50 is down a thumping -1.5% today led down by A2Milk which is off more than -5% on reports Nestle is entering the Chinese market to compete with A2Milk infant formula. Synlait is down -3.7%. But topping those sharp declines is SkyTV which is down almost -8% after announcing it had failed to retain the Rugby World Cup broadcast rights from Japan. Freightways also fell sharply. Internationally, Sydney, Hong Kong and Tokyo are also sharply down, following Wall Street's declines.
GOING UP AGAIN
Here's something not usually reported. New Zealand's official reserve assets rose +14% in the year to February, reaching $29.5 bln. For perspective, that is 10.4% of nominal GDP. A year ago they were 9.6%. Five years ago they were 11.9%. Most of these reserves are RBNZ foreign currency deposits and securities.
A TAX ON HOUSE PRICE GAINS
Parliament has voted to extend the bright line test from two-years to five and it is now law. That means everyone will have to pay normal income tax on any price gain if the property was bought and resold within five years. The family home is exempt, but no other properties, like holiday homes are exempt and certainly not residential investment properties. As such, it is a capital gains tax in this circumstance. There is an expectation that this will change housing market activity.
PUMP PRICES TO RISE?
The rising cost of crude oil and the recently stable pump price of petrol and diesel is seeing the oil company share of the pump price fall sharply, down to 44c from 50c four weeks ago. Unless the crude oil price falls soon, we should expect the petrol retailers to be raising prices to return to their average gross margin for the past two years of 51c - or a rise of +7c. (The five year average is 47c.)
RECORDS
NIWA is pointing to all-time record high temperatures in the Tasman Sea, New Zealand, and Tasmania as evidence the climate is changing.
FAAFOI INTRODUCES COMMERCE AMENDMENT BILL
Commerce and Consumer Affairs Minister Kris Faafoi has introduced the Commerce Amendment Bill to Parliament. The Bill will enable the Commerce Commission to undertake market studies research into the structure and behaviour of markets, and compel organisations and businesses to provide information. Under the Bill a market study can either be initiated by the Commerce and Consumer Affairs Minister or self-initiated by the Commerce Commission.
KIWIS REPORT $5.3M OF CYBER SECURITY LOSSES
New Zealanders last year told the national Computer Emergency Response Team (CERT) that they had lost more than $5.3 mln to cyber security issues. CERT launched last April and has received over 1,000 reports. There has been a marked increase in the financial value of reported losses in each quarter so far. In the last quarter of 2017 some $3.4 mln of losses were reported, with nearly $265,000 stemming from cryptocurrency scams. CERT's latest report is here.
ANZ NZ CHIEF INVESTMENT OFFICER LEAVING
ANZ NZ says its chief investment officer of the past five years, Graham Ansell, is leaving the bank at the end of April. Paul Huxford, who joins ANZ next month, has been appointed acting chief investment officer for ANZ Investments. ANZ says it has begun a search for a new chief investment officer that will include both internal and external candidates.
BENCHMARK INTEREST RATES DROP
Local wholesale swap rates have fallen today. The 2 year is down -2 bps, the five year is down -4 bps, and the ten year is down -5 bps. The UST 10yr yield is down -7 bps to 2.78%. The Aussie Govt 10 yr is up +2 bps at 2.69%. The China 10 yr is up +3 bps at 3.77% and the NZ Govt 10 yr is back down -7 bps at 2.77%. The 90 day bank bill rate is also down -1 bp today at 1.95%.
BITCOIN SLIPS
The bitcoin price has stayed below US$8,000 and is now at US$7,805, a loss of -1% from this time yesterday.
NZ DOLLAR SIDEWAYS
The NZD is little changed at 72.7 USc. On the cross rates we are now at 94.5 AUc and at 58.5 euro cents. That puts the TWI-5 at 73.6.
This chart is animated here. For previous users, the animation process has been updated and works better now.