Reserve Bank Governor Adrian Orr echos 'success is failure' sentiment of his British counterpart, warning a rapid transition away from fossil fuels could cause shocks to the financial system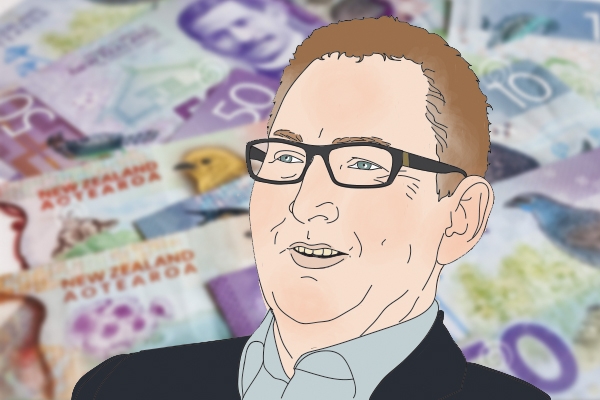 New Reserve Bank Governor Adrian Orr is echoing the sentiment of his "close friend", Bank of England Governor Mark Carney, by warning that a rapid transition away from fossil fuels could cause shocks to the financial system.
Orr stresses the need for "corporates, companies, banks, boards and regulators" to start thinking long-term about how their actions affect future generations.
Yet speaking to Katheryn Ryan on Radio New Zealand's Nine to Noon programme, he acknowledged the drastic action countries need to take to meet their obligations under the Paris Agreement on climate change could prompt sudden divestment from fossil fuels, sending asset prices down.
'Success is failure'
Carney, in a famous speech, delivered to Lloyds of London in 2015, said the carbon budget the Intergovernmental Panel on Climate Change deemed necessary to limit global temperature rises to 2ºC above pre-industrial levels, amounted to between a fifth and a third of the world's proven oil, gas and coal reserves.
He said this rendered the majority of reserves "stranded", as they would be "literally unburnable without expensive carbon capture technology, which itself alters fossil fuel economics".
Carney went on to explain investors' exposure to these shifts was "potentially huge".
"19% of FTSE 100 companies are in natural resource and extraction sectors; and a further 11% by value are in power utilities, chemicals, construction and industrial goods sectors. Globally, these two tiers of companies between them account for around one third of equity and fixed income assets," he said.
Speaking on the issue again on April 6, Carney spoke of a paradox; "that success is failure".
"That is, too rapid a movement towards a low-carbon economy could materially damage financial stability.
"A wholesale reassessment of prospects, as climate-related risks are re-evaluated, could destabilise markets, spark a pro-cyclical crystallisation of losses and lead to a persistent tightening of financial conditions: a climate Minsky moment."
If an asset suddenly become worthless, we're in 'deep stook'
Put to Orr, he agreed a sudden revaluation of carbon budgets for example, encouraging rapid divestment from fossil fuels, would have a huge impact on global financial stability.
Of the view that some stocks are still over-valued, he said: "One hopes that relative prices change in a transitional way, but you would have to agree that if an asset suddenly becomes worthless and you thought it was worth something, then you're in deep stook."
It is on this basis Orr drummed home his key message - for a change in society's short-term thinking.
"And so, when firms are pricing and investors are looking at what is the balance sheet of a company, you have to think over the horizon that matters to a long term investor.
"People instead too often want to play the game, it'll be ok for me because I'll be in and out in time; I will have left the stadium before the game's finished. And that's just not going to be the case for all players.
"It's also more politically difficult, because the developed world has gorged themselves on fossil fuel for the last 300 years and now we're turning around and waving our fingers at the emerging markets to say, by the way, you can't use yours.
"So that is putting a massive challenge and a global challenge for developed countries who have the pools of wealth and investment to assist emerging countries through this transition."
Orr said it was still early days, but pointed out that the likes of the World Bank is working on ways to mobilise global capital into emerging markets to make this energy transition more rapid.
'Excluding' and 'engaging'
He said "excluding" an activity is a way of making a transition, but "engaging" is "probably the best" approach.
By this Orr meant investors engaging with companies on what they are doing to reduce their footprints on the environment.
He stressed the fact that energy companies are set to play a huge role in making the energy transition.
Yet under his leadership, the New Zealand Super Fund divested itself from the likes of Exxon Mobil, Shell, BP, NZOG and Genesis Energy.
Orr explained: "What we did at the Super Fund, is we looked at some companies and said, it's just not worth engaging because their sole purpose is to use and produce a fossil fuel which is not going to be viable in the future, so we excluded.
"But other companies, who sit in really the top quartile of good behaviour, we've said, what are you doing about it? So you end up with some companies perversely who are high carbon, still on the portfolio, because they are a big part of potential future change…
"Exclusion is only one leg to the type of investor reaction."
Carney, in the speech delivered earlier this month, said: "The tragedy of the horizon can be resolved in an orderly, effective and productive manner, however, with early transitions in thinking and action."
Accordingly, Orr believed: "Mark Carney will be called Chicken Little for a while, but in the absence of the Chicken Littles, how do you get people thinking that far ahead?"