A review of things you need to know before you go home on Friday; first floating rate rise in a long time, goods trade deficit up, consumer confidence falls, jobs demand strong, swap rates drop, NZD steady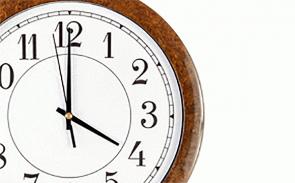 Here are the key things you need to know before you leave work today:
MORTGAGE RATE CHANGES
HSBC says it will raise its floating mortgage rates by +10 bps on April 30. That will take them to 5.89% with their revolving credit rate going to 6.09%. This puts their floating rates at the top of the range compared with other banks, but not as high as Westpac's 5.95%.
TERM DEPOSIT RATE CHANGES
None today reported.
UNWELCOME SURPRISE
There was an unwelcome surprise in our goods trade balance today. Markets were expecting a surplus in March of +NZ$275 mln, but in fact got a deficit of -NZ$86 mln which is a swing of more than one third of a billion dollars. Even so, currency markets yawned, deeming it not material enough to change our currency's value. Exports were up +5.8% on the same month a year ago, which interestingly is the smallest such rise in 14 months. Imports were up +14.1% on strong fuel inflows. There were no "large import items" pumping up the rise in goods imports, just strong consumption demand. Aircraft parts imports, presumably to repair Air New Zealand's Rolls Royce engines, took a big jump. Machinery imports were up a strong +9.4% suggesting businesses are still investing but that is down from the +19% rise for the year to March. Fuel imports were $634 mln in March compared with $337 in March 2017. Higher prices will be behind much of that rise and they will be inflationary.
WELCOME TRANSPARENCY
It is a bit of a fad these days for Government departments to make their huge data sets available in dashboard formats. The FMA has a KiwiDaver one; the RBNZ is about to launch a financial disclosure one. They are a good idea, and make things easier for readers who struggled with the data in traditional formats. But for new readers, they can be a challenge as, if this is your first view, they seem dense. MBIE has launched a new dashboard today on New Zealand's trade flows. Worth a look if you have some time and interest in this area. It will at least correct the erroneous assumption that New Zealand always run trade deficits; we don't and didn't in 2017. (It's only a 'goods' trade deficit; including services makes it an overall trade surplus. I hope NZ First MPs notice this; in fact it may have been done for them and their pub-conversation "policies".)
A BIT QUEASY
ANZ-Roy Morgan's monthly survey of consumer confidence reveals a sharp fall-off, taking it back to levels last seen in August 2016, and we haven't had a one-month fall that sharp since April 2008. But to be fair, it is still in net positive territory. ANZ points out that there is no obvious trigger other than a growing sense of unease about economic prospects. They think this unease will spur the savings rate; "we'd view that as a good thing". These uneasy feelings in households might grow if a tax-and-spend budget is revealed in mid May, despite the apparent needs. Household budget stress drives consumer confidence more than virtuous fiscal signaling.
RISING DAIRY PRICES
The latest USDA dairy price monitoring for Oceania product has prices rising in USD for all classes they monitor. And because the NZ dollar is falling, that is translating into faster rises in local currency. The dairy futures market is suggesting a +2.7% rise for WMP is likely - but probably not enough to move payout prices higher.
GOING DOWN
Beingmate Baby & Child Food Co, part-owned by Fonterra, has reported a wider net loss for 2017 than had previously been forecast. The Chinese food manufacturer, which Fonterra has an 18.8% stake in, reported a loss of NZ$237 mln, which is -36% deeper than the loss reported in 2016.
JOBS DEMAND RISING STRONGLY
MBIE's online jobs report is again very positive, rising for both skilled and unskilled job categories. In fact, they report the strongest growth in advertised jobs in more than 15 months. Of particular note is the strong demand for unskilled and semi-skilled workers, which completely belies the expectation that it is these sorts of jobs that are disappearing. Strong growth in tourism and construction is behind the trend. And the recent weakness in the Auckland jobs market seems to have passed. (The report does not track pay rates.)
POLICY SUCCESS CLAIMED
New research published today by the RBNZ claims that their LVR restrictions reduced house price gains by 50%. They say their first LVR policy restriction took -3% off house price gains, their second LVR move had little effect, and their third change targeting Auckland brought a "2.7% reduction in house prices" there - which they say is significant because over that period, overall prices rose +5.8%.
PROOF
In another research paper published today, the RBNZ is able to show that higher leveraged households spend less on consumption. This might seem empirically obvious, but they now have the data in detail to confirm the suspicion. The main use of this finding allows the upgrading of key assumptions in their economic model of the New Zealand economy.
IT'S THE LIES THAT PUSH THEM OVER THE LINE
In Australia, the royal commission into banking misconduct has recommended AMP should face criminal prosecution for misleading the corporate regulator. They said AMP had breached criminal provisions for misleading ASIC when they charged clients fees for no service.
BENCHMARK INTEREST RATES DROP
Local swap rates fell sharply today with a strong flattening bias, giving back all the rises over the past week. The two year is down -3 bps, the five year is down -5 bps, and the ten year is down -6 bps. The UST 10yr yield is now at 2.97%, down -5 bps after Wall Street closed. The Aussie Govt 10 yr is now at 2.83% (down -4 bps). The China 10 yr is up +1 bp to 3.64%. The NZ Govt 10 yr is down -3 bps at 2.91%. The 90 day bank bill rate slipped another -1 bp to 2.02% today.
BITCOIN RISES
The bitcoin price has risen by +US$450 today and is now at US$9,258 which is up +4.9% from this time yesterday.
NZ DOLLAR HOLDS LOWER
The NZD is slightly lower today and we are now at 70.5 USc. We are marginally stronger on the cross rates however where we at 93.5 AUc and at 58.3 euro cents. That has the TWI-5 unchanged at 72.6.
This chart is animated here. For previous users, the animation process has been updated and works better now.