A review of things you need to know before you go home on Tuesday; some rate changes, Truckometer sags, inflation pulls back, ANZ cuts fees but not spreads, peak cow, not-peak tourist, swaps slip, NZD stable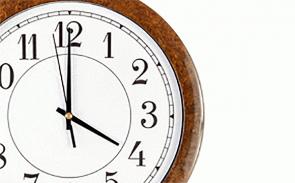 Here are the key things you need to know before you leave work today:
MORTGAGE RATE CHANGES
The Police Credit Union dropped its fixed 1 year rate by -20 bps to 4.59%.
TERM DEPOSIT RATE CHANGES
Christian Savings have adjusted some rates higher.
SLOWING DOWN
ANZ's monthly Truckometer data was updated today. They said: The Heavy Traffic Index bounced +1.4% m/m in April, but annual growth continues to slow and is the weakest since late 2015. It may be starting to back up the Light Traffic Index's earlier prediction of softer GDP growth mid-year. The Light Traffic Index fell -0.5% m/m, continuing its fairly lacklustre performance. This index appears to have flattened off, sending a softer signal for growth from mid-year.
RAMPING UP
The Crown surplus just keeps getting larger and larger. For the nine months to March 2018 the surplus has swelled to an impressive $3.3 bln on an OBEGAL basis, and $5.5 bln on a full operating balance basis. There is plenty to spend in next week's budget. These results are a legacy, but given the lower track of some key economic indicators, it seems unlikely to continue for much longer at these outsized levels. 
MARCH FLUTTER EVAPORATES IN APRIL
ANZ also tracks inflation monthly and their data shows a pullback in April. They said: In April, prices in the ANZ Monthly Inflation Gauge fell -0.3% m/m for a third consecutive month. The annual increase is now +2.6% versus +3.0% last month. The monthly decline was driven largely by seasonally lower prices for accommodation services and domestic air transport, with some offset from higher rents and vehicle insurance premiums. Inflationary pressures outside of housing remain elusive, with the Underlying Ex-housing Gauge also down -0.3% m/m to be up just +0.8% y/y.
CONSUMERS DON'T SEE MORE EITHER
The RBNZ also released is updated survey of inflation expectations (M14). That reveals that two years out, consumers see CPI inflation running at 2.01%, down from 2.11% three months ago. One year out they see it running at 1.80% pa. (Actual inflation in the March quarter was at 1.1% pa.)
'LOWER' FEES
ANZ has cut money transfer fees from New Zealand to three overseas destinations - Australia, United States and the UK - to a flat fee of $9 when using digital channels. This new low fee rate includes the ANZ transfer fee and standard overseas bank fees. For other markets, ANZ has halved the transfer fee on digital from $18 to $9, although overseas bank fees may still apply. Banks also have wider spreads than non-bank currency transfer companies (which is more important the larger the amounts are) but ANZ made no mention of pulling any of these back. Most banks have noncompetitive spreads and fees compared with non-bank currency transfer companies and have been losing market share as a result.
PEAK COW?
Final numbers from the 2017 Agricultural Production Census were released today. The number of dairy cattle in Canterbury is continuing to rise, bucking a national trend of stable figures. The total dairy cattle count dipped -1% from 6.62 mln in June 2016 to 6.53 mln in June 2017. The national dairy cattle total has been stable at this level for more than five years now. In Canterbury however, dairy cattle numbers increased by +40,000 or +3% between 2016 and 2017.
BUT NOT PEAK TOURIST
International visitor spending is expected to grow +40% to $14.8 bln a year by 2024. That is a rise from the 2017 level of +$10.6 bln. Visitor numbers are forecast to grow steadily over the next seven years, reaching 5.1 mln visitors annually by 2024, up +37% from 3.7 mln in 2017.
AUSSIE RETAIL FLAT
While there was a rise in food retailing in Australia of +0.7% in March 2018 all other industries fell - cafes, restaurants and takeaways (-0.8%) led the falls, but other retailing (-0.6%), household goods retailing (-0.3%), department stores (-0.5%) and clothing, footwear and personal accessory retailing (-0.2%) also fell.
BENCHMARK INTEREST RATES SLIP
Local swap rates are virtually unchanged although a couple of short term durations are up +1 bp. In contrast, Aussie swap rates are down by a similar amount today. The UST 10yr yield is unchanged at 2.96%. The Aussie Govt 10 yr is now at 2.75% (down -1 bp). The China 10 yr is at 3.66%, also unchanged. The NZ Govt 10 yr is down a further -2 bp at 2.78%. The 90 day bank bill rate is unchanged at 2.03%.
BITCOIN UP
The bitcoin price is now at US$9,438 which is up +2.3% today.
NZ DOLLAR UNCHANGED
The NZD is lower than when it opened this morning, now at 70.2 USc. We are however higher on the cross rates where we at 93.6 AUc, and up at 58.9 euro cents. That has the TWI-5 unchanged at 72.8.
This chart is animated here. For previous users, the animation process has been updated and works better now.