A review of things you need to know before you go home on Monday; TD rate changes, personal loan 'special', big construction pipeline, job ads rise, swaps & NZD stable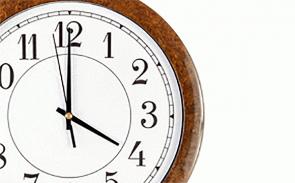 Here are the key things you need to know before you leave work today.
MORTGAGE RATE CHANGES
No changes to report.
TERM DEPOSIT RATE CHANGES
Kiwibank has trimmed some rates. Details here. SBS Bank has cut its 9 month rate from 3.55% back to 3.40%. The Firefighters Credit Union has taken -10 bps off its 6 month rate.
PERSONAL LOAN RATE REDUCED
ANZ has launched a 'special' for its personal loan interest rate, reducing its standard 17.95% by -400 bps to 13.95% as a 'special'.
BIG PROJECTS STRETCH OUT AHEAD
MBIE's National Construction Pipeline Report is out today. It says the industry will need to invest more to take advantage of steady growth, instead of relying on quick fixes like importing workers. Our own Auckland Major Projects monitoring has swelled with projects that almost total $65 bln.
SMALL SUCCESS RISE
Our monitoring shows that almost 40% of residential properties auctioned at Bayleys and Eves in upper North Island sold last week. Prices started at $615,000 at Bayleys' latest Auckland auctions.
SOLID RISE
New job ads on Seek grew by +6.5% in June compared to the same month last year.
THE BIG LEAGUES
We are used to reading of mega orders placed by airlines for new aircraft. Such buying is a key driver of the world's economy. But over the weekend it was revealed that SOE China Railway Corp. has agreed to buy 3,756 new locomotives and 216,000 carriages for freight trains in the next three years in anticipation of a +30% rise in freight volumes. The buying at this level is almost double what was bought over the previous five years. The value is NZ$21.5 bln. (But to put that in perspective, check the value of Auckland's major projects above.)
SWAP RATES LITTLE CHANGED
Local swap rates are virtually unchanged today although the ten year is down -1 bp. The UST 10yr is down by -2 bps from Friday and now at 2.96%. The Aussie Govt 10yr is at 2.65, also down -2 bps, the China Govt 10yr is at 3.56% up +1 bp, while the NZ Govt 10 yr is at 2.76%, down -1 bp. The 90 day bank bill rate is unchanged at 1.91%.
BITCOIN STABLE
The bitcoin price is now at US$8,204 which is alsmost the same level we started today at.
NZD FLAT-LINING
The NZD is little changed at 68 USc in the shadow of a Wall Street open. And it is also holding on the cross rates at 91.9 AUc, and the euro at 58.3 euro cents. That puts the TWI-5 up a little at 71.4.
This chart is animated here. For previous users, the animation process has been updated and works better now.