A review of things you need to know before you go home on Friday; more mortgage rate cuts, factory confidence leaks away, trust fund failure, Aussie mortgage market contracts, swaps hold, NZD firm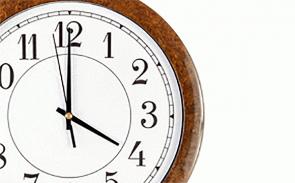 Here are the key things you need to know before you leave work today.
MORTGAGE RATE CHANGES
Westpac has reduced two 'special' rates, one of which is notable. Heretaunga Building Society has also cut two home loan rates.
TERM DEPOSIT RATE CHANGES
None changes to report here.
LOOKING DECIDEDLY SOFT
Dairy prices are taking a bit of a tumble today on the derivatives market. There is an auction next week and today's moves indicate that WMP is looking at a -3% or so decline. SMP is signaling a +1.5% rise. The key is WMP because more than half the auction will be weighted that way.
FOUR CONSECUTIVE MONTHS
There is a lot of talk that really, falling business confidence is just political bias. Much of that talk however is just wishful thinking. The one survey that can't be accused of bias (because it measures activity at a granular level, not 'opinion') is the PMI and that confirms the factory sector remains stuck in a low gear. In September it edged down to an index level of 51.7, compared to August's 52.0. Over 50 is expansion, under 50 is contraction. That's four months in a row now, that the PMI has run a bit below its long-term average of 53.4. While new orders appeared okay, at 52.4, they were still below norms, while production at 49.6 was forming a picture of a stalling in growth. This PMI supports the low business confidence data.
TRUST FUND AUDIT FAILURE
The auditor of a real estate agency's trust account has been fined for failing to disclose a $1 million discrepancy in the account. Auditor Abdul Imran Khan was fined $5000 in the Manukau District Court for failing to report unexplained withdrawals from the trust account of Harcourts Preet & Co. after auditing the account in 2017. Real estate agents must operate trust accounts to hold client funds during real estate transactions and their auditors must report any loss of trust money to the Real Estate Authority. The REA said Khan was aware of the missing funds between May and September 2017 but failed to report the loss, and over the same period the misappropriation was not sufficiently explained. The missing money was eventually returned to Harcourts Preet & Co.'s trust account. However the REA was disappointed with the amount of the fine and said a $10,000 fine would have been more appropriate.
AUSSIE HOUSING FINANCE CONTRACTS
In Australia today, data out for August shows a substantial falloff in mortgage financing levels and that is before the faster residential real estate cooling in September. And we are talking about a -4.5% fall compared with thje same month a year ago. Mortgages for new builds are down the most, for existing home down -3.7% year-on-year. On a full year basis, the growth has been falling away since April.
STRONGER, BUT MORE THREATENED
And staying in Australia, their central bank's latest Financial Stability Review is warning of the risks of international shocks hitting Australia and pressure on its otherwise resilient financial system are growing. They say Australia's overall financial strength has improved, with the major banks' capital positions around 50% higher than a decade ago. Tighter mortgage lending standards are reducing risk to bank stability. However, they have concerns about the potential impact of global shocks on the economy, including from an escalation of the trade war, a slowdown in Chinese growth, contagion from emerging market economies and the growing banking and sovereign debt problems in Italy.
DOWN AGAIN
The Shanghai stock exchange has opened -1% lower again today in early trading. Since then it has fallen further. Last night Wall Street closed -2% lower. All these daily losses are accumulating into a major correction.
SWAP RATES SOFT AS BOND YIELDS DROP
Swap rates are up about +2 bps across the curve. The UST 10yr has dropped further today getting down as low as 3.13% but has since risen and is up +2 bps on the day at 3.17%. The UST 2-10 curve is back at +30 bps. The Aussie Govt 10yr is at 2.75% (up +2 bps), the China Govt 10yr is at 3.62% (also down -1 bp), while the NZ Govt 10 yr is at 2.67%, and up +2 bps. The 90 day bank bill rate is down -1 bp to 1.89%.
BITCOIN SLIPS
The bitcoin price has fallen a little further to US$6,210 and down less than -1% on the day. Also, see this.
NZD FIRM
The NZD is firmer today from this time yesterday, now at 65.3 USc, little changed from where we opened this morning. On the cross rates we are marginally firmer at 91.6 AUc, and softer 56.3 euro cents. The TWI-5 is at 692.
This chart is animated here. For previous users, the animation process has been updated and works better now.