Three banks change home loan rates. But even though the trend is down, further reductions may be achievable for many borrowers, even with cash-back incentives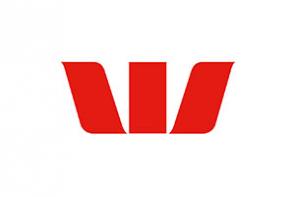 Westpac has reduced two home loan rates, effective Friday, October 12, 2018.
It has cut its two year fixed rate by -6 basis points to 4.29% matching most other rivals. And that now includes BNZ who made a similar change a few days ago.
But 4.29% is now the two year rate of two rivals, and unremarkable compared with four others on 4.19% which is now the market-leading level for that term.
Meanwhile, Kiwibank reverted its two year rate back to 4.35%.
However, Westpac is making a market-leading move with its eighteen month fixed rate by launching a 'special' at 4.15%. ASB is the only other bank with a rate this low for that term.
Even though these are 'specials' they are still carded rates. Negotiation should enable you to get even lower rates. Your influence at negotiation will very much depend on the strength of your financials
And it may depend on the size of your loan, the larger the commitment the larger the discount.
For example, for a one year, a -10 bps discount should be achievable for loans over $350,000, and for a large loan over $750,000, perhaps more like -15 bps. And depending on the bank, that could take a one year fixed rate down to 4.05%, or even lower. Some banks might even match the HSBC Premier rate of 3.85% although that would be rare indeed.
For eighteen months or two years, it seems unlikely that rates lower than 4.15% will be easily achievable, although in some cases they might. 
For three years rates as low as 4.29% might be achievable for large commitments.
For four years 4.79% might be where the lower limit is.
For five years, Westpac has the market leading carded rate of 4.99% for the major banks. But another -10 bps might be achievable at some other banks. SBS Bank sets the pace for five year rate offers.
Of course, in some cases "there is more" - meaning cash back benefits are still available, maybe as an alternative to a rate discount, or in a few cases, in addition. When you are thinking about this, the sort of cash-back that could be available might be of the order of 0.7% of the loan value, especially if it is a new account to the bank. But expect the offer to be capped at something like $6, $7, or $8,000.
From mid-June to mid-August, New Zealand two year swap rates fell -20 bps. This gave the room for the Spring real estate selling season reductions. Since mid-August, those same wholesale swap rates have move very little. And despite the big shifts that continued overnight, local swap rate markets have opened here virtually unchanged this morning.
With wholesale swap rates not moving much recently, the retail rate tightening of carded rates is more 'competitive' than cost driven.
See all banks' carded, or advertised, home loan interest rates here.
Here is the full snapshot of the fixed-term rates on offer from the key retail banks.
In addition to the above table, BNZ has a fixed seven year rate of 5.95%.
And TSB still has a 10-year fixed rate of 6.20%.
Update: This story has been corrected to fix comments about where the market-leading rate levels are for a five year fixed offer.