A review of things you need to know before you go home on Tuesday; a few rate reductions, inflation rises, low lakes cause high power costs, Chapman gets another gig, swaps rise, NZD up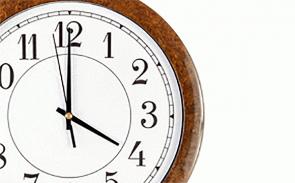 Here are the key things you need to know before you leave work today.
MORTGAGE RATE CHANGES
The Cooperative Bank has cut their 18 month and two year home loan rates, setting them back at market competitive levels.
TERM DEPOSIT RATE CHANGES
RaboDirect reduced most rates for terms 18 months and longer. NZCU Baywide reduced most of its term deposit rates, and its Success Saver rates.
INFLATION SUDDENLY REAPPEARS
Stats NZ says prices rose +0.9% in the September quarter, giving an annual inflation rate of +1.9%. Economists had expected a rise from +1.5% in the year to June to +1.7%. The surprise result is both in tradeables inflation that is up to +0.8%, and non-tradables inflation which is up to +2.6% (none of which can be blamed on fuel costs). Transport costs have been juiced higher by higher fuel costs, up +5.6% year-on-year. Housing and utilities are up +3.1%. Alcoholic beverages were up +4.7%.
READ THIS. LOOK AT THE CHART. WORRY
New Zealand's giant batteries, the hydro lakes, are not as full as they should be. In fact, for this time of year, they are at their lowest point in 2018 when normally they reach this position in late July and start filling again through Spring. Hydro might be 'green' but it is also fickle. And markets are starting to worry about the consequences of these lakes not filling normally. Wholesale electricity prices have jumped to their highest point since 2011. Take a look at this chart to get the full impact of the market reaction. Petrol was inflationary in Q3. Perhaps electricity will be in Q4?
CHINA INFLATION RISES
Talking of inflation, the September data in China came in as expected at +2.5% pa, up from +2.3% in August. Producer prices were up +3.6% (and down from +4.1% in August.)
PORTFOLIO BUILDING
Ex CEO of ASB, Barbara Chapman, has picked up another directorship, this time at the big Aussie insurer IAG. This is on top of existing roles including the chair of Genesis Energy, and on the boards of NZME, The New Zealand Initiative and Fletcher Building.
NEXT MOVE UP
In Australia, the minutes of the RBA October 2 meeting showed they expect the weak Australian dollar to hold up domestic economic growth. They indicated that the next move in official interest rates is more likely to be an increase than a decrease, although they do not see a near-term change.
US DOWN, CHINA 'UP'
The equities slump suddenly appeared at the end of trading on Wall Street this morning with that market down -0.6% after level-pegging for most of the day. The Shanghai stock exchange has opened strongly in early trading with domestic insurers on the 'home team' heeding the call from their masters in Beijing. They were up +1% in the first hour of early trading. But it hasn't held. Now it is barely up. The ASX is up, the NZX is down.
NATIONAL SUPPORTS COMMERCE AMENDMENT BILL
The National Party will support the Commerce Amendment Bill that provides the Commerce Commission with a market studies regime, but wants the Government to axe fuel taxes, National's commerce and consumer affairs spokesperson Brett Hudson says. He says National doesn't oppose minister-initiated market studies, but does object to studies initiated by the regulator without ministerial oversight.
SWAP RATES RISE, STEEPEN
Swap rates are up today. They are up +1 bp for 2 years, and up +3 bps for 5 and 10 years. The UST 10yr is marginally higher at 3.16%. The UST 2-10 curve is at +30 bps. The Aussie Govt 10yr is at 2.72% (up +2 bps), the China Govt 10yr is at 3.64% (also up +2 bps), while the NZ Govt 10 yr is at 2.71%, and up +4 bps. The 90 day bank bill rate is up +1 bp to 1.90%.
BITCOIN RISES
The bitcoin price is up +4.2% and now at US$6,510.
NZD UP STRONGLY
The NZD rose overnight and has kept on rising during the day. It is now at 65.8 USc. On the cross rates we up at 92.1 AUc, and 56.7 euro cents. That puts the TWI-5 up to 69.7.
This chart is animated here. For previous users, the animation process has been updated and works better now.