A review of things you need to know before you go home on Wednesday; productivity to cost jobs, Manukau median multiples rise, cheaper Wellington petrol, swaps unchanged, NZD firmer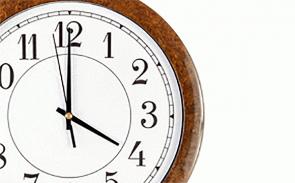 Here are the key things you need to know before you leave work today.
MORTGAGE RATE CHANGES
No changes to report today.
TERM DEPOSIT RATE CHANGES
Heretaunga Building Society cut two short term deposit rates today.
HOW ROBOTISATION ROLLS OUT
The Australian and New Zealand governments are pushing ahead with building standards to allow e-invoicing. Apparently 1.3 bln invoices are passed between commercial suppliers and their clients every year in both countries and the expectation is that seamless transfers of this information will save huge amounts of time and increase productivity. This robotisation will cost many clerks their jobs however and probably completely undermine the postal services, meaning residential customers will be left to carry the cost that business used to subsidise - or the service will be cut back sharply. The e-invoicing initiative is expected to save $30 bln over ten years. Administering the system will involve cost and the system is expected to be 'self-funding' with transactional fees, licensing fees or other user charges. The monopoly system will also allow future governments to tax it, in much the same way petrol is taxed.
UNCHANGED
Today's GlobaDairyTrade auction brough virtually no change to dairy prices.
STRESS SHIFTS SOUTH
Today we updated the median multiple data for our city-by-city review here. Of note is that in Auckland, it is now Manukau houses that cost over 10 times household incomes, with the North Shore slipping back under that level. This is not because incomes are changing too much between the two areas, but because median house prices are slipping on the North Shore, whereas they are still firming in Manukau. And this is even though North Shore prices are still +12% above Manukau median prices. North Shore median incomes are +14% higher than Manukau.
CHEAPER PETROL
Hamilton-based fuel supplier Waitomo Group has today announced plans to open a Waitomo Fuel Stop in central Wellington in early 2019, delivering petrol competition to the capital. It will be an unmanned service station offering cut price fuel.
THE HOME TEAM PROTECTS SELLERS FROM TAKING A BATH
In Shanghai, the 'home team' demand enabled their equity market to open +1% higher today. But since, sellers are taking advantage and those gains are being eroded. By mid morning the index is only up +0.3% and slipping. Meanwhile, the ASX is up +1% and the NZX is up +0.8%. Tokyo is up +1.4%, while Hong Kong is only level-pegging.
SUN BEATS SNOW
The Aussie love affair with Bali is back, with Indonesia beating out New Zealand as their favourite destination in August. But we aren't threatened on a full year basis; its just the mid-winter effect. 200,000+ more Aussies visit New Zealand in a year than Indonesia, an advantage we have held for a while. In the year to August 2016 it was only +110,000.
SWAP RATES FLAT
Swap rates are little changed today. They are down -1 bp for some mid-range durations. The UST 10yr is marginally higher at 3.16%. The UST 2-10 curve is at +30 bps. The Aussie Govt 10yr is at 2.72% (up +2 bps), the China Govt 10yr is at 3.64% (also up +2 bps), while the NZ Govt 10 yr is at 2.71%, and up +4 bps. The 90 day bank bill rate is up +1 bp to 1.90%.
BITCOIN HOLDS
The bitcoin price is pretty much unchanged at US$6,526.
NZD FIRM AGAIN
The NZD rose overnight and has stayed firm during the day. It is now at 65.9 USc. On the cross rates we up at 92.3 AUc, and 56.9 euro cents. That puts the TWI-5 up to 69.9.
This chart is animated here. For previous users, the animation process has been updated and works better now.