A review of things you need to know before you go home on Thursday; new mortgage offer, more beneficiaries, NZGB tender popular, GST for offshore online purchases, swap rates flat, NZD soft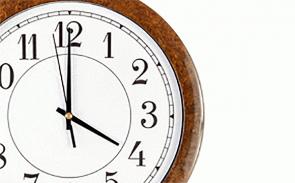 Here are the key things you need to know before you leave work today.
MORTGAGE RATE CHANGES
Basecorp Finance is now offering Prime floating mortgages from 6.45% for terms from 3 to 30 years. This new mortgage offer is only available via brokers.
TERM DEPOSIT RATE CHANGES
No changes to report here.
MORE UNSUCCESSFUL JOB SEEKERS
There has been a noticeable jump in the number of people on a benefit, with the overall number rising to 284,300, the highest since March 2017. The driver is the +7.5% pa jump in people on Jobseeker benefits. All other main categories fell. In addition, another +24,500 people are on NZ Superannuation, a rise of +3.3%. There are now 2.5 workers per adult beneficiary, or 2.0 workers if you include people on WfF tax credits. These levels have been stable for two years now.
HEAVY BIDDING FOR LOW YIELDS
$526 mln was bid today for the $150 mln of April 2037 NZ Govt bonds that were tendered. The yield achieved was 3.0%, similar to the previous auction.
GST ON ONLINE GOODS FROM OVERSEAS
The Government is proposing a law change to require overseas retailers selling goods to New Zealanders online to start paying GST; However, the change won't necessarily cost online shoppers more because some current border processing fees will be removed.
DEBT COLLECTOR WARNED
Debt collector Intercoll Limited has been warned by the Commerce Commission for likely breaching the Fair Trading Act when it told a debtor that if she wanted to question her debt she should contact the company to which she originally owed money. The debtor was told that she needed to pay Intercoll the disputed amount, and if the dispute with the original lender was successful, then Intercoll would pay the money back. This was incorrect because Intercoll had purchased the debt and the debtor should have been able to dispute the debt direct with Intercoll.
MALE MAJORITY
The Prime Minister's Business Council has been named. They are Christopher Luxon (Chair) from Air New Zealand, Peter Beck from Rocket Lab, Barbara Chapman, ex ASB CEO and now Genesis, Jacqui Coombes from Bunnings, Anna Curzon from Xero, Andrew Grant from McKinsey, Miles Hurrell from Fonterra, Bailey Mackey from Pango Productions, David McLean from Westpac, Joc O'Donnell from HW Richardson, Gretta Stephens from Bluescope/NZ Steel, Rachel Taulelei from Kono, and Fraser Whineray from Mercury. That is a group of 13 of which five are female business leaders.
BIG GAINS
Australia's jobless rate fell sharply in September, down to 5.0% s.a. (or 4.9% actual) from 5.3% in August. This is a seven year low. Their participation rate was little changed at 65.4%. The number of new full time jobs rose +20,000 from August and up +218,000 from September 2017. The number of part time jobs fell -15,000 from August, and rose +63,000 in the year. The result generated a jump in the Aussie dollar.
BOOMER WANTS TO PULL UP THE LADDER
A New Zealand First Member's Bill drawn from the ballot today proposes a change to NZ Superannuation entitlement by raising the minimum residency from 10 to 20 years, after age 20.
MORE RED INK
The Shanghai equity markets are down -2% in late morning trade. This is in sharp contrast to most other markets. Shanghai is now down -11% since the beginning of October. By definition this is still 'just' a significant correction. At -20% it becomes a bear market. And maybe it is a full bear market in China because it is down -22% from late May and down -42% from the start of 2018 (its recent high). Update: For the record, Shanghai closed down -3% on the day.
SWAP RATES FLAT
Swap rates are little changed today. They are up +1 bp for most durations. The positive tone from the US Fed minutes has boosted the UST 10yr yield by +5 bps to 3.21%. The UST 2-10 curve is now +31 bps. The Aussie Govt 10yr is at 2.74% (up +2 bps), the China Govt 10yr is at 3.61% (down -3 bps), while the NZ Govt 10 yr is at 2.72%, and up +1 bp. The 90 day bank bill rate is up +1 bp to 1.90%.
BITCOIN HOLDS
The bitcoin price is pretty much unchanged at US$6,514.
NZD SOFTER
The NZD is lower by -½c and now at 65.4 USc. On the cross rates we softer at 91.9 AUc, and 56.9 euro cents. That puts the TWI-5 down to 69.6.
This chart is animated here. For previous users, the animation process has been updated and works better now.