No rate changes, Auckland's housing pressures ease, population growth detail, RBNZ eyes watered down disclosure of bank rego breaches, swaps firm, NZD unchanged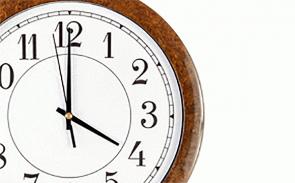 Here are the key things you need to know before you leave work today.
MORTGAGE RATE CHANGES
No changes to report today.
TERM DEPOSIT RATE CHANGES
None here either.
AUCKLAND'S HOUSING PRESSURES EASE
Falls in migration and rising building consents mean Auckland's housing shortage could be on the verge of receding, but there's still a big backlog of pent up demand to overcome. Official decisions made a number of years ago are hitting the data now.
MORE CORPORATE DEBT ISSUANCE COMING
Kiwi Property Group has said it is about to launch a new bond issue. It has three issues already in the bond market, each for $125 mln. The new issue will be a seven year one, starting on October 29, 2018. It's existing December 2024 one currently yields 3.83% pa.
RBNZ PROPOSING THAT 'MINOR' BANK BREACHES OF REGISTRATION WILL NO LONGER BE PUBLICLY DISCLOSED
The Reserve Bank is proposing to change the way breaches of banks' conditions of registration are disclosed. Currently banks are expected to notify the Reserve Bank promptly of breaches of their conditions of registration and are required to publish them in their disclosure statements. However, the introduction of the Bank Financial Strength Dashboard and move from quarterly to six-monthly disclosures from individual banks means it can take longer for the public to become aware of a breach. Thus via a consultation paper the Reserve Bank is proposing that banks will be required to notify the Reserve Bank of all breaches, and that the Reserve Bank will maintain a list of non-minor breaches on its website. But in a change to current practice, it's proposed that minor breaches will no longer be disclosed.
GREENS STILL OPPOSE CPTPP DUE TO ISDS ISSUE
The Green Party continues to oppose the Trans-Pacific Partnership Agreement (CPTPP) Amendment Bill, which would allow for the ratification of the CPTPP. Green spokesperson on trade Golriz Ghahraman says the Greens are proposing amendments to the Bill preventing countries like the USA joining the CPTPP unless they agree not to use investor-state dispute settlement (ISDS), a system requiring each state signatory to accord certain basic protections to the investors of another state which if breached, let a foreign investor take action to protect its investment. Ghahraman says the presence of ISDS has a "chilling effect" on our national sovereignty. NZ already has trade agreements with Singapore, Thailand, China, ASEAN, Malaysia and Taiwan that include ISDS clauses.
WAIKATO NZ'S CANNABIS CAPITAL?
Waikato medicinal cannabis company Cannasouth has announced it will make an application to list its shares on the NZX main board through an initial public offering during the second calendar quarter of 2019. It is being supported by State institutions. Cannasouth has previously received funding from Callaghan Innovation to undertake research projects with the University of Waikato, focusing on the extraction and refining of cannabidiols.
WHERE THE GROWTH IS
Data was released today on regional population growth. Overall the nation's population grew +1.9% in the year to June. Auckland grew +2.3%, but there were a number of other local authorities that grew even faster. They include Hamilton and Wamakariri that grew at a +2.4% rate, Tauranga grew +2.7%, The Kaipara District and Carterton grew +3.1%, Selwyn District grew +4.8%, and Queenstown grew +5.5%, another 2,000 people in one year. But nothing compares with the additional +38,600 people in Auckland where surprisingly the fastest growth was in the inner city Waitemata local board area (+5,300) and where housing costs are among the highest in the country. (Gisborne grew by +500 people in the year, up +1.1%.)
PARENTS CHOOSE AUCKLAND
Incidentally, it is Queenstown where the youngest population is, the oldest in Thames/Coromandel. Another interesting fact in the data released today is that almost half of the total natural increase in NZ's population is in Auckland (49.1%) even though it only has 34.7% of the population. Also interesting is that 39.5% of migrants choose Auckland.
SWAP RATES FIRM
Swap rates are up +1 bp across the curve today. The UST 10yr yield is marginally lower at just under 3.19%. The UST 2-10 curve is now just on +28 bps, slipping because the long end is a little weaker while the short end is holding up. The Aussie Govt 10yr is at 2.70% (up +1 bp from Friday), the China Govt 10yr is at 3.65% (up +6 bps), while the NZ Govt 10 yr is at 2.69%, and up +1 bp. The 90 day bank bill rate is unchanged at 1.90%.
BITCOIN UNCHANGED
The bitcoin price is now at US$6,448, a level hardly changed over the long weekend.
NZD LITTLE CHANGED
The NZD is identical to where it was on Friday at 65.5 USc after zooming up to almost 70 USc over the weekend. On the cross rates we firmer at 92.7 AUc, and 57.1 euro cents. That puts the TWI-5 at just under 69.9.
This chart is animated here. For previous users, the animation process has been updated and works better now.